Hospitality is the art of welcoming a guest and in its purest sense is an interaction between a guest and a host. When you think of a hospitality job, does your mind instantly go towards the hotel industry? A place to lay one's head safe from the elements- a place of shelter- is certainly an important interaction between a guest and a host. In the 21st century, the hospitality industry has grown to mean much more than just inn keeping, though providing comfort and shelter are still extremely important. With the change in behaviors and technology comes the change in the hospitality and tourism industry. Today, hospitality is as much about the art of welcoming as it is about curating an experience for your guest. You could be a bartender in a cocktail bar and work tirelessly to ensure that one single drink is a piece of craftsmanship for your guest. You could work for a venue and spend hours of your afternoon arranging and designing the space to match the desired experience of your guests. Or you could work as a tour guide, researching and practicing your lines ensuring that your guests get the most authentic experience as they walk through the historic districts of your beloved city. The hospitality industry is one of the top 5 growing industries in the United States and part of that reason is this versatility that we described earlier. Today your hospitality job could be whatever you want it to be whether bartending, working in an escape room, ringing up sales in a museum gift shop, or cleaning bedrooms for guests. There's a job for every person in the hospitality industry.
Below we've looked at the 50 largest metros in the United States and ranked them according to the number of hospitality-related job openings, the number of hotel rooms per citizen, the night life"entertainment" index (as described in WalletHub's yearly ranking of the most 'fun' cities), and the cost of living.
1.)Las Vegas, Nevada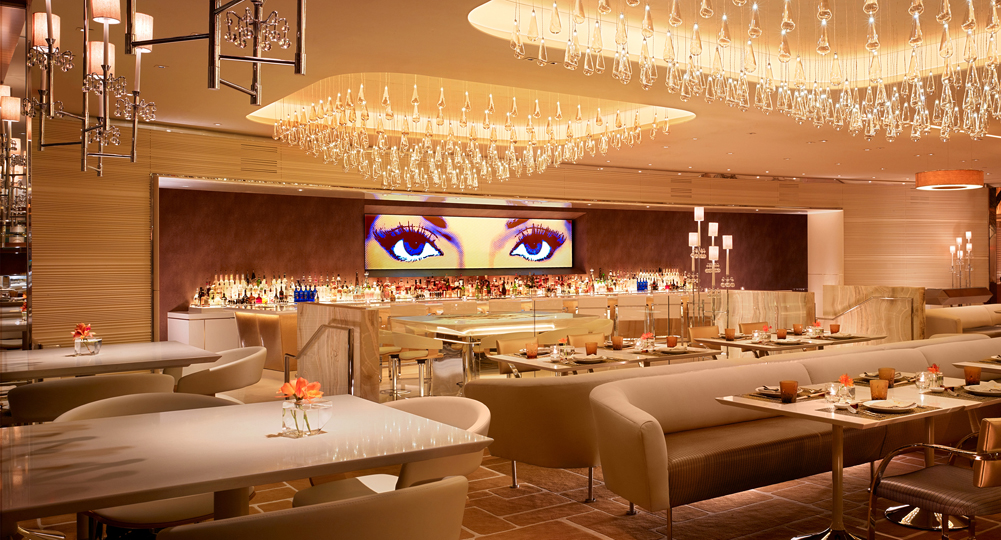 As the "Entertainment Capital of the World" it's probably no surprise that Las Vegas made it to the top of our list for hospitality jobs in the United States. Casinos are more than just places to go and gamble money, they're full-on entertainment packages. Hotels, bars, games, spas, and world-class restaurants are all part of that package. The famous "Strip" is filled to the gills with bartending jobs, front of house and back of house restaurant jobs, hospitality jobs in hotels, and inns, and so much more. Vegas is also a top location for thrillseekers, families, and convention-goers. Children can take a ride on a rollercoaster, head to the top of the High Roller, or catch any one of dozens of kid-friendly shows. Thrillseekers can go skydiving, race car driving, or head out on any one of dozens of excursions. This means for something far more unique than your run-of-the-mill hospitality job. Often times, you can pair your hospitality job with your area of interest. How about touring visitors around the nearby historic neighborhoods? Or you could sell tickets at one of your favorite theaters! The list goes on and on for entertaining and fun hospitality-related jobs. And when it comes to cost of living, Las Vegas costs well below the national average. Hospitality jobs are always at a peak season in Vegas where temperature changes remain fairly moderate when compared to other regions in the United States. If you're ready to take on a hospitality job in the U.S. and are looking for a good time to boot, Las Vegas is where to head.
Entertainment Score: 1
Cost of Living: 71.63
2.)Orlando, Florida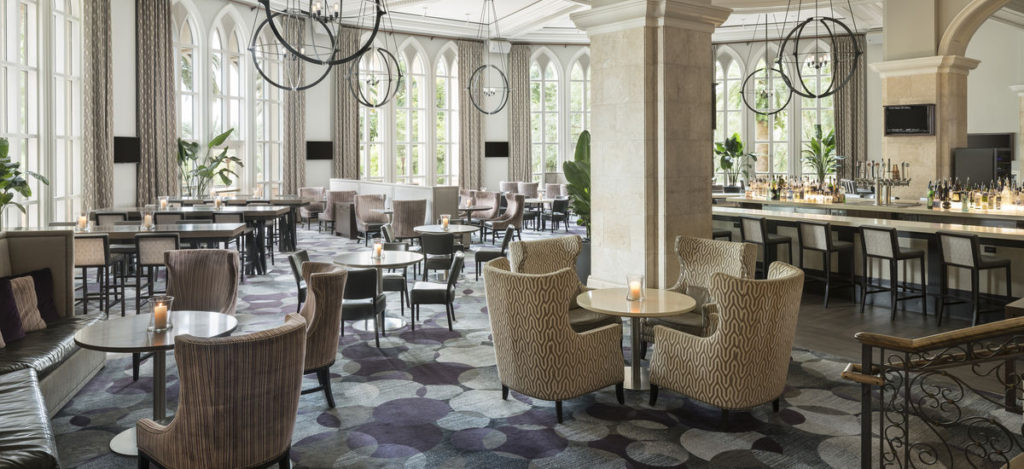 Florida is called "The Sunshine State" for a reason. The sun literally always shines. Locals will bundle up when the temperature drops below 60 degrees. What this means is that Florida is a great place to head for a vacation virtually year round. And Orlando is certainly king when it comes to hospitality and tourism. If you're looking for an opportunity to use your acting skills, many acting hopefuls head to Orlando to work at a theme park. Walt Disney World employees are called "cast members" and for good reason. Many will dress in period-specific costumes or character costumes for their entire day. Those who work as a character will remain in character whenever in that costume. It's part of the magic of Disney. Walt Disney World is not the only theme park looking for talent, Universal Studios home to Harry Potter World takes a similar approach to entertaining their guests. Expect to find employees wearing Harry Potter house-specific garb and walking around with plenty of personality. Orlando also has 68,543 hotel rooms- meaning there are a number of job opportunities available to hotel workers, hotel managers, and hotel cleaners. Orlando also has a vibrant downtown where you'll find a number of hospitality jobs in the restaurant industry including the nightclub and bar sector. There's something for everyone in Orlando.
Entertainment Score: 2
Cost of Living:79.53/li>
3.)Houston, Texas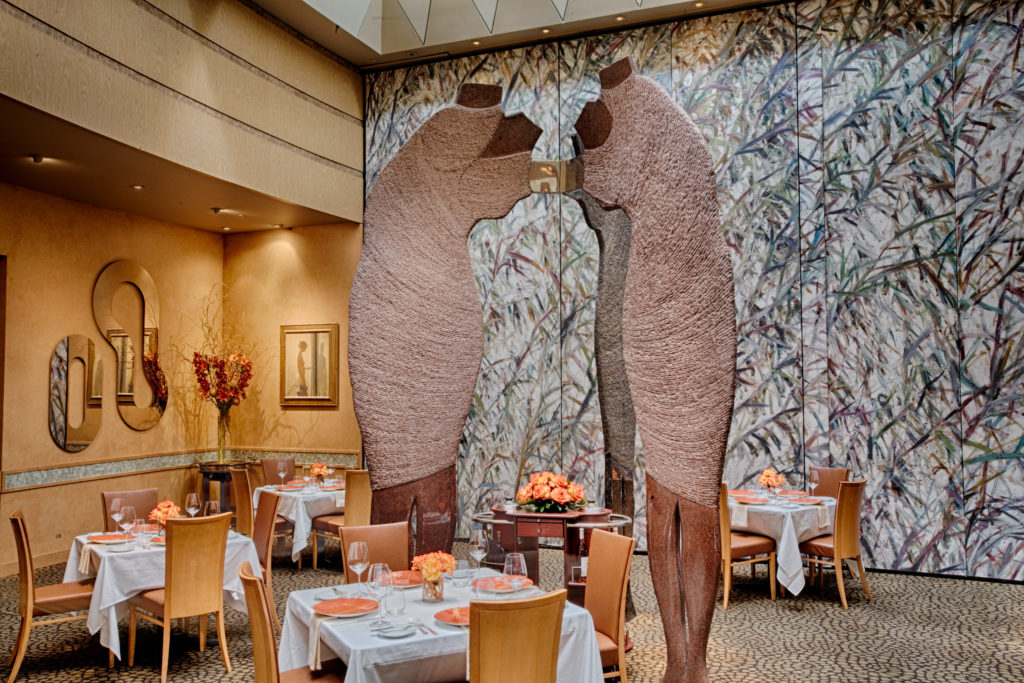 Houston Texas is a great place to head if you are looking for a hospitality job. Houston's economy is growing, and the cost of living remains below the national average. Houston attracts young professionals with extra income, business meetings, conventions, families and more. With such a wide-range of demographics moving to and living in Houston, it's no surprise that the hospitality industry is massive. There are over 50,000 hotel rooms in Houston which means ample opportunity for employment in a hotel whether as a hotel manager, caterer or otherwise. As Houston rapidly attracts more and more young families, you will find growing opportunities that are family friendly. There are a wide range of tourism-related jobs including jobs in museums, the zoo, space center, aquarium and so much more. Brewery tours have become popular across the United States, and Houston is offering some fantastic spots to head and sip a beer- a great opportunity for any individual who loves working in that scene. Additionally, there's a very active nightlife in Houston with plenty of live music to boot. Why not pair your passion with a career in the service industry? Like any major city, food is a big deal in Houston and as more and diverse people move into this sprawling city, expect to find jobs at all types of restaurants including American and Ethnic cuisines. If you're looking for an affordable city that's filled with hospitality job opportunities, try Houston.
Entertainment Score: 13
Cost of Living:75.4
4.)San Antonio, Texas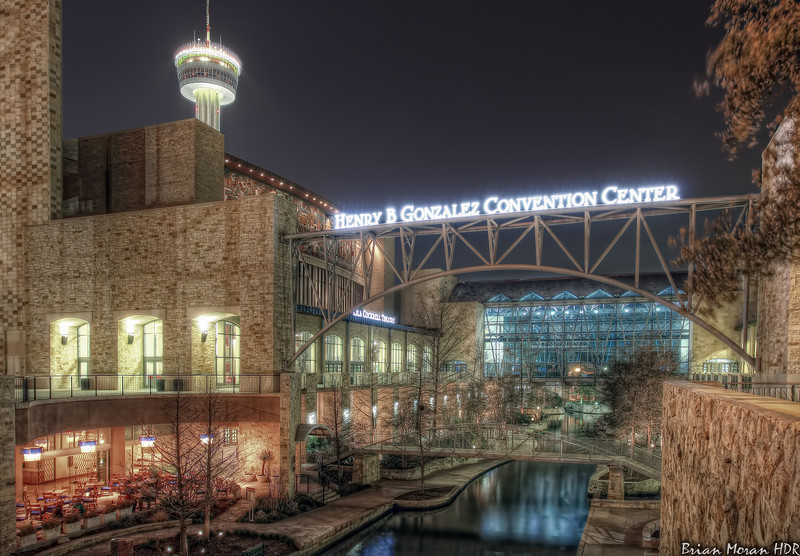 San Antonio is our most affordable city on the list- with a cost of living score of 62.5 which is well below the national average. San Antonio packs quite a lot in when it comes to hospitality and tourism and so much of that has to do with San Antonio's natural charm. San Antonio is very much a Southwestern town which is visible the moment you set foot into this charming city. Now the 7th largest city in the U.S. it should come as no surprise that San Antonio is a very popular destination for tourists and remains a favorite hangout spot for locals. The River Walk feels like a Southwestern villa and houses conventions, is the location of many popular restaurants, and a popular destination for families. If you love tourism and history you may have some luck finding a job at San Antonio Missions Historical Park, now a UNESCO World Heritage Site. Another famous site and a great spot for tourism jobs is of course the Alamo Mission in San Antonio. Now a museum, if you have a love for tourism and history this is a great place to work! San Antonio also has 36,781 hotel rooms meaning ample opportunity for employment in the hospitality industry. Whatever your reasons for seeking employment in hospitality, San Antonio has something for all areas of interest.
Entertainment Score: 18
Cost of Living:62.5
5.)Phoenix, Arizona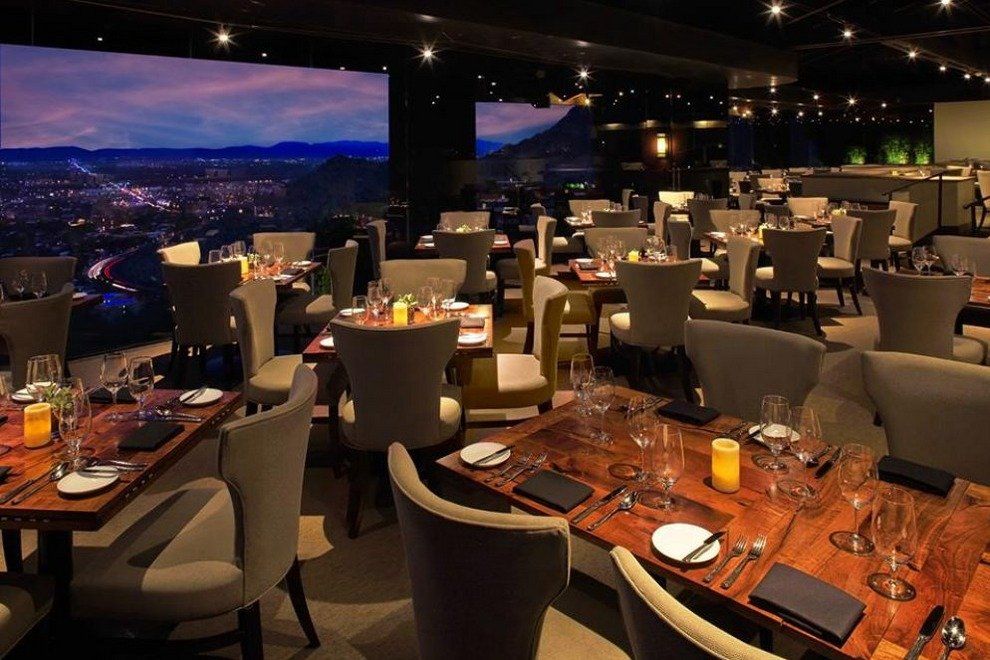 Phoenix is growing! There is so much to do in around Phoenix and the economy is on the rise. Speaking of on the rise, have you ever wanted to take a tour in a hot air balloon? You can do that near Phoenix. Have you ever wanted to explore the Grand Canyon? You can also do that near Phoenix. If you love adventure, chances are you will love the hospitality jobs available in Phoenix. Navajo reservations, ancient ruins, glorious canyons, and miles of virtually untouched dessert ready for exploration are just a few reasons tourists come to Phoenix. Phoenix has a growing nightlife and includes something for all types of partygoers. You can work as a bartender either serving cocktails or serving cheap beers in a dive bar. There are plenty of live music venues and places to go dancing. There's even a book themed bar that just opened in Central Phoenix. If you are looking to make a career in bars and nightclubs, Phoenix is the place to be as the scene is ever-rising. But the cost of living, however, is not rising. As a matter of fact, Phoenix is our second most affordable location after San Antonio with a cost of living score at just 69.08- much below the national average. And after a long day of exploring and a long night downtown, tourists have over 62,000 places to lay their heads. That's right, there are over 62,000 hotel rooms located across the city meaning ample opportunity for hospitality jobs. If you are looking for a job in the hospitality industry and are interested in being apart of an emerging scene with great natural surroundings, Phoenix is the perfect place.
Entertainment Score:21
Cost of Living:69.08
6.)New York, New York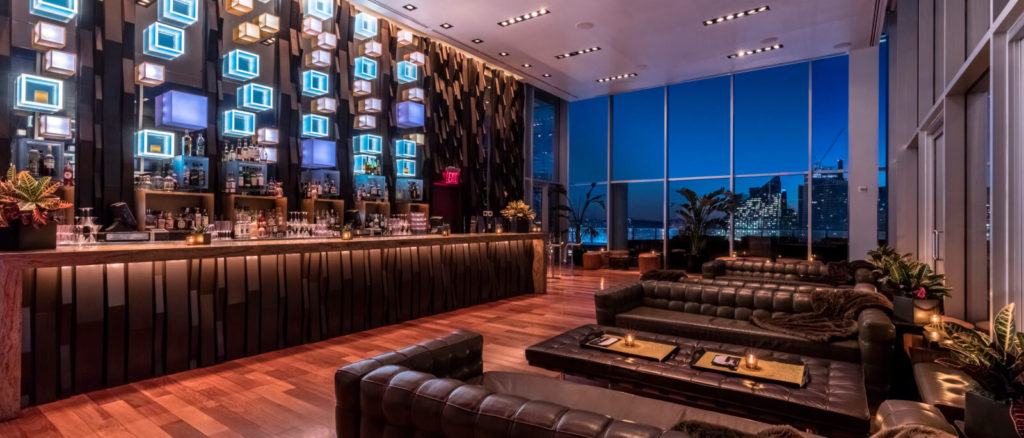 In "The Big Apple" there are big opportunities for hospitality jobs. Chances are if you've moved to New York City, you're the type of person who loves hustle and bustle and diversity. New York offers some of the widest-range of things to do and people to see in the United States, and is by far the largest city by population. If you are looking to work in a restaurant you can't throw a dime without hitting one. And in New York, expect to find restaurants that represent cuisine from all over the world. For those who want to focus their careers on nightlife, you won't be struggling for night time jobs in "the city that never sleeps." Bars, clubs, pubs, and dives are ample throughout New York including each of its five boroughs. This is a great opportunity to pair what you love with a job you can readily find. Want to listen in on the next best comedian, find a job at a comedy club in Greenwich Village. Do you love being around the world's finest classically-trained musicians, why not sell tickets at Carnegie Hall? What about architecture- in New York there are so many famous landmarks that almost every skyscraper has a tour guide and a gift shop accompaniment. The same can be said for jobs in a museum- you can work as a tour guide, a curator, a sales clerk in the museum gift shop, or a cocktail waiter in the museum cocktail bar. As a world-class city, New York is highly desirable and is certainly our most expensive city when it comes to cost of living, but with so many world famous landmarks and performers, we think New York is worth the investment. At the end of a long day there are well over 100,000 hotel rooms for visitors. If you're looking for the experience of a lifetime in one of the world's greatest cities, a hospitality job in New York City may be the way to go.
Entertainment Score: 4
Cost of Living:100
7.)Austin, Texas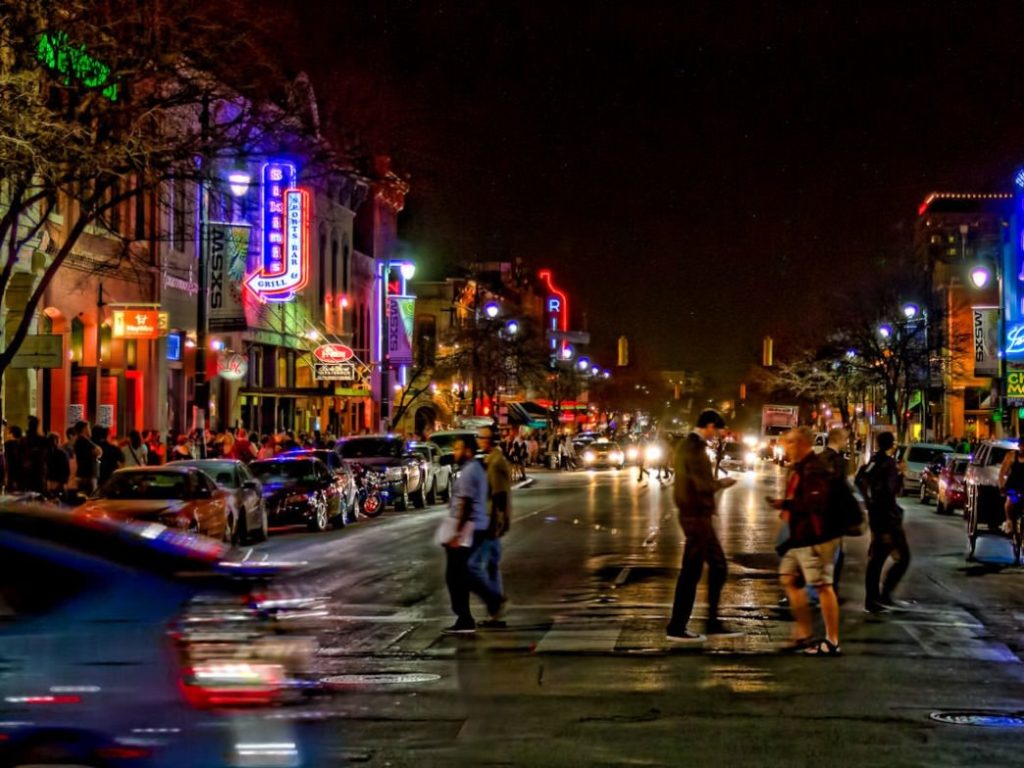 Austin has been keeping it weird for decades and is one of the hippest cities in America. Though the capital of Texas, Austinites like to think their culture is quite a bit different than other places. You will still find some of the country's best BBQ and Tex Mex. This is still Texas, after all. The economy has been on the rise for quite some time and Austin is growing and sprawling. Along with the sprawl comes greater opportunity for employment in the hospitality industry. Let's start with food- Austinites and tourists alike love to eat out in Austin. There are plenty of restaurants for all sorts of pallets including sushi, Thai, BBQ and Indian. Drinks and food go hand in hand, and chances are if you're looking to work in a restaurant in Austin you will have to be somewhat familiar with their bar menu. Austinites love to cutloose on the evenings and in the weekends and with such a big economy are not afraid of splashing a little cash. Expect to find regulars and newcomers intertwined in this ever-evolving city. The live music scene in Austin is one of the most famous in the country and brings in a wide range of local and touring acts. This is a fun town to work in the service industry as there's always an opportunity to hear the new waves of sounds that pass through. And if hotels and inns are your thing, then you've struck gold in Austin. There are over 36,000 hotel rooms many with some quirky flair and fun vibes that help to keep Austin weird. Even though Austin has seen a major change in terms of populations and general makeup of the city, the cost of living still remains reasonable. The time to move to Austin was yesterday! If you're looking for a great lifestyle in a fun city that has ample hospitality and tourism jobs, Austin is a fun pick!
Entertainment Score: 14
Cost of Living:74.07
8.)Dallas, Texas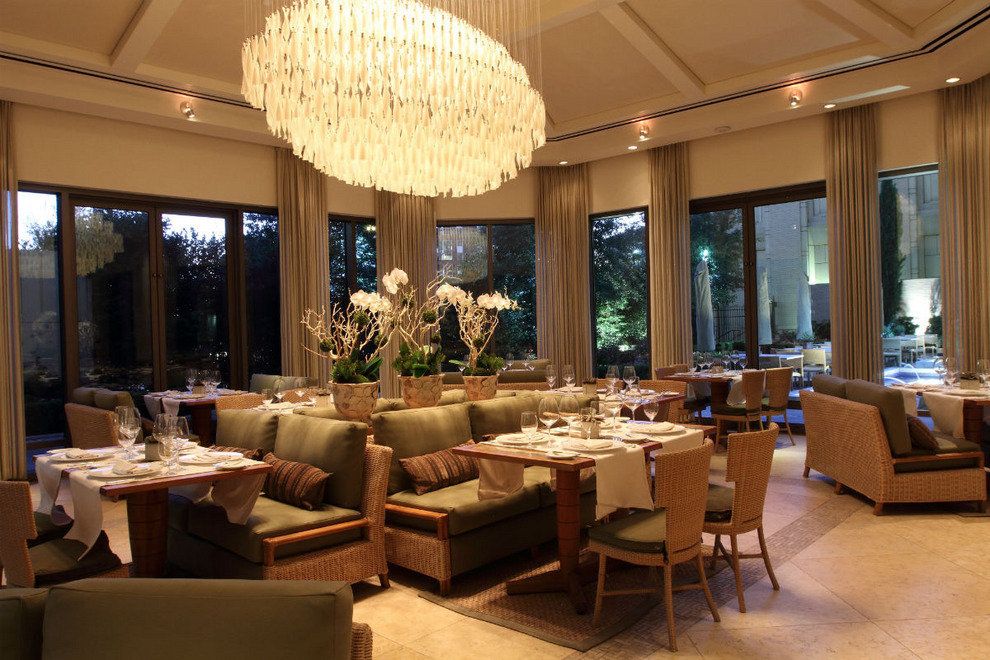 We did a double take when we saw Dallas, but not because we were surprised that there were a plethora of hospitality jobs, because we were surprised by Dallas' advancements. Believe it or not Dallas is probably our most futuristic pick for best places to get a hospitality job. The patrons of Dallas both locals and visitors alike are starting to upgrade. Grab a job in Dallas now, before a robot snatches it from you- we are kidding of course, but Dallas may not be far behind that. The best way we can describe Dallas is that Dallas is an experimental mashup that has a lot of money to spend. You will find some quirky places to work like the MADI art gallery- a 3 dimensional colorful moving parts type of art space. Yes, even the art galleries are interactive in Dallas. Are you ready to try your hand driving valet? It may be a little difficult to find the car keys as many residents from North Texas prefer microchip implants to something you are going to lose again and again. Dallas is a very interesting place where you have ample opportunity to pair your unique interests with a hospitality job to match. If you love sales, there are some fantastic spots to sell your wares or the wares of other local artists. Theaters are packed night in and night out offering a great experience for you as usher, sales clerk or bartender. As one of the wealthiest cities in the United States, individuals can afford to splash out a lot at night. Dallas has a very eclectic and eccentric nightlife. Surprised by some of these descriptions of Dallas? So were we! If you're looking to get a job in the hospitality industry, stop what you're doing and head to Dallas immediately. It's a fascinating town that is oh so welcoming to newcomers and still very affordable.
Entertainment Score: 15
Cost of Living:70.2
9.)Atlanta, Georgia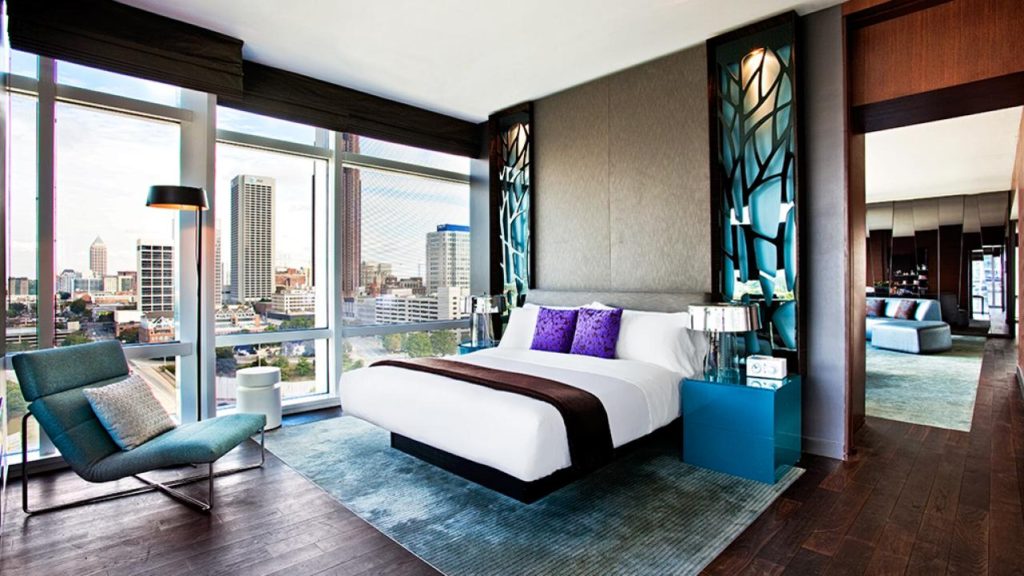 If you love fun, sport, and culture, then you have got to head to Atlanta. Atlanta has been booming for quite some time with no signs of slowing down. This Southern City played an important role in the Civil War and still retains quite a lot of its Southern charm. Though over the years Atlanta has become quite metropolitan and welcomes in all walks of life. If you're looking for a hospitality job, you could start by looking for a position in a hotel. There are over 22,000 hotel rooms across the city of Atlanta where you'll find jobs as a staff member or a manager. The major sports franchises provide another great opportunity for employment. Major leagues mean major job variety including running summer camps, planning day events for kids, tourism, food service, and more. As a major hub city you will find art galleries and museums that cater to tourists from all across the globe. Within these unique galleries and museums expect to find a number of exciting hospitality jobs in the adjoining gift shops and bars. Atlanta has a population of 602,400 people who all seem to love their nightlife. You will find ample opportunity working in night clubs, cocktail bars, and dives pouring nightcaps of all of the tourists and locals alike. If you love the South and are looking for a prosperous place to live with a top-notch economy, Atlanta is hot right now!
Entertainment Score: 8
Cost of Living:76.09
10.)Chicago, Illinois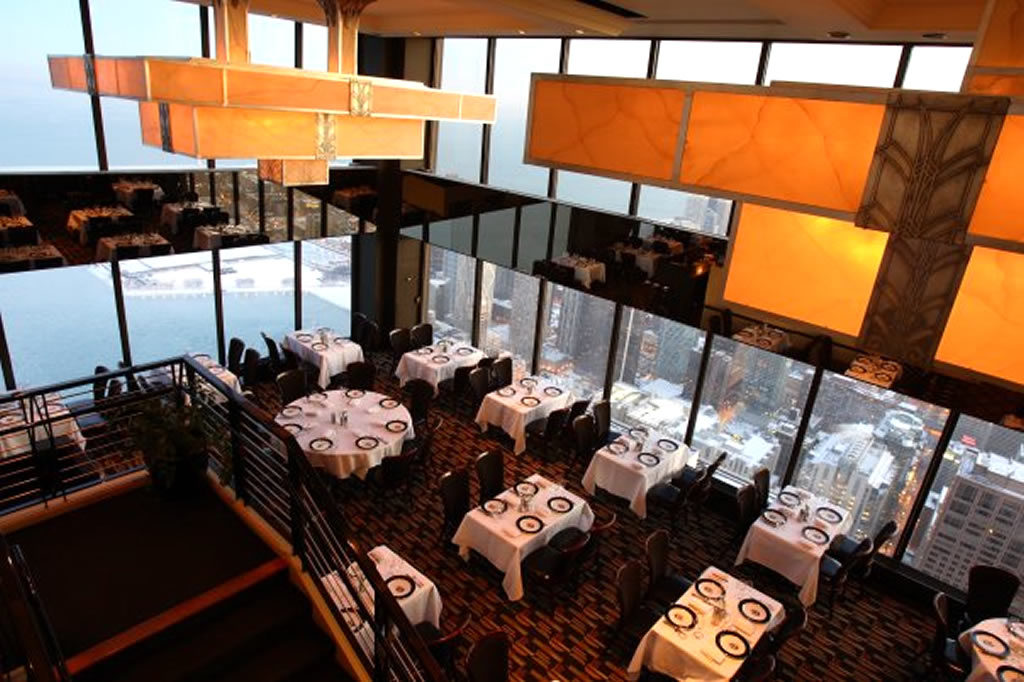 Chicago is the third most populated city in America and has thousands of opportunities for individuals looking to work in the hospitality industry. If you're interested in restaurant service, hotel management, nightlife, event planning, catering, tourism and everything in between, come and live in Chicago. And regardless of being a major world culture center, Chicago has a lower cost of living than other major metropolitan cities. In 2016 Chicago hosted over 54 million visitors. The tourism industry is huge in Chicago and rightly so thanks to landmarks like Art Institute of Chicago, Museum Campus, Lincoln Park Zoo, Museum of Science and History and the Sears tower. There is ample opportunity to find jobs working in any one of Chicago's famous landmarks. When you think of Chicago cuisine, what do you think of? For many it's their deep dish pizza and for others it's the huge range of international cuisines available at every price point. There are restaurant jobs available at all types of establishment, and Chicago is a great source of inspiration for those aspiring to open their very own place. Beer culture is huge in the Midwest, and Chicagoans are no different- if you're looking for a hospitality job as a bartender you'll find ample opportunity across Chicagoland. Chicago has over 47,000 hotel rooms and with the new developments that number grows every day. If you're looking for an affordable major metropolitan city that is well connected to a wide-range of hospitality jobs, Chicago is fantastic pick.
Entertainment Score: 11
Cost of Living:84.51