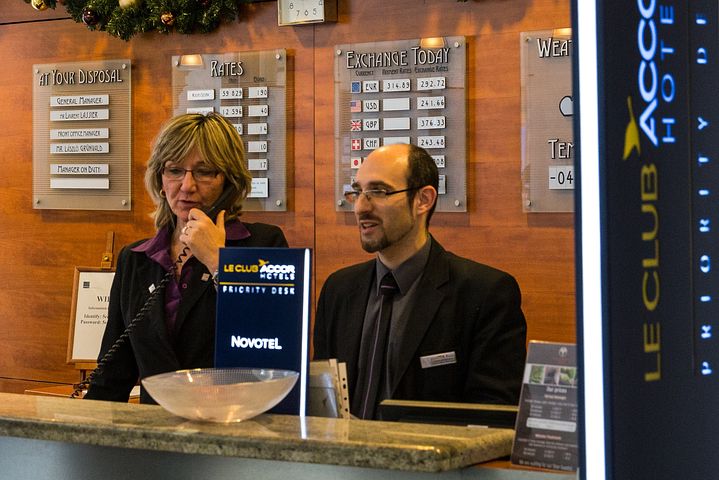 Hospitality is one of the world's largest and fastest-growing industries, covering as many as 25 sectors, from hotels and resorts to restaurants, event planning, amusement and theme parks, and tourism. It's also a major job exporter: according to the Bureau of Labor Statistics, about 16 million people work in hospitality and leisure, and another 14 million work in food and accommodation services. One out of every eighteen Americans works in a travel or tourism-related industry, either directly or indirectly.
In short, hospitality is big business – and projected to get bigger.
Hospitality Stats, Facts, and Figures
A few interesting facts and stats about the hospitality industry:
$6.5 trillion: The worldwide travel and tourism sector creates a $6.5 trillion annual economic impact. The sector is projected to contribute over $11 trillion in global GDP by 2025.
$1.5 trillion: The US travel and tourism industry generated over $1.5 trillion in economic output in 2016, totaling 2.7% of US GDP and supporting 7.6 million jobs. Worldwide, travel and tourism support over 100 million jobs.
$400-500 billion: The global hotel industry generates between $400-500 billion in annual revenue.
1 billion: In 2012, the number of international tourists exceeded one billion, the largest number in history and a 50% increase over the previous decade.
700,000: There are over 700,000 hotels and resorts worldwide.
44%: According to the New York Times, Americans now spend nearly half their food budgets eating out, opening growth opportunities for restaurants, delivery services, and food & beverage in general.
50%: Millennials are expected to make up half of all travelers by 2025.
Types of Hospitality Industry Jobs and Salaries
Because of its scope, every hospitality job differs: a restaurant manager's day-to-day responsibilities are different than a hote group sales coordinator's. Needless to say, no one's job is like a Disney World employee. To give a general idea, let's review a few hospitality sectors alongside potential salaries and job titles.
Hotel Jobs
Working at a hotel means nonstop action. Front-of-house employees – for instance, the concierge or general manager (who balances multiple duties) – prioritize current guests: every room is ready, every request is met. These are the people that ensure guests have the best possible experience; if a problem arises, they're the first on the scene. On the other end of the spectrum are the administrative roles: sales, operations, maintenance, and more. These workers form the backbone of the hotel business: developing new business and marketing strategies, overseeing property management and acquisition, and generally keeping business steady. Of course, food and beverage service roles are crucial to hotel operations as well, and many hotel workers juggle several responsibilities at once.
Possible Job Title: Lodging Manager
Median Salary: $51,840
Restaurant Jobs
The restaurant industry is another "front of house" vs. "back of house" setup. The former might include hosts, bartenders, and waiting staff. The latter typically make up the cooking and food service teams: executive chefs, sous chefs, food and beverage managers, and more. While individual duties vary, the endgame is the same: serve each customer in a polite, satisfactory, and timely manner. In addition to technical skills, restaurant workers need a little bit of everything: patience, communication skills, team spirit, a can-do attitude, flexibility, and the ability to adapt. Few jobs are more challenging or rewarding.
Possible Job Title: Food Service Manager
Median Salary: $50,820
Event Planning Jobs
Meeting, convention, and event planners enjoy one of the best job outlooks in the country. The Bureau of Labor Statistics projects employment to grow 11% over the next decade, adding nearly 13,000 jobs to the 116,000 existing positions. Further, with the advent of new technologies, more and more events are occurring on digital platforms, increasing audience reach and reducing costs. That said, most event planners continue to coordinate events in physical spaces, setting up business conventions, entertainment panels, music festivals, and more.
Possible Job Title: Event Planner
Median Salary: $47,350
Types of Degrees Used in the Hospitality Industry
Depending on your career track, you may want to pursue a degree in hospitality. Many entry-level positions don't require a specific degree, but if you're interested in managerial roles, relevant undergraduate and graduate degrees can help you build a knowledge base, hone skills, and advance your career in the hospitality industry.