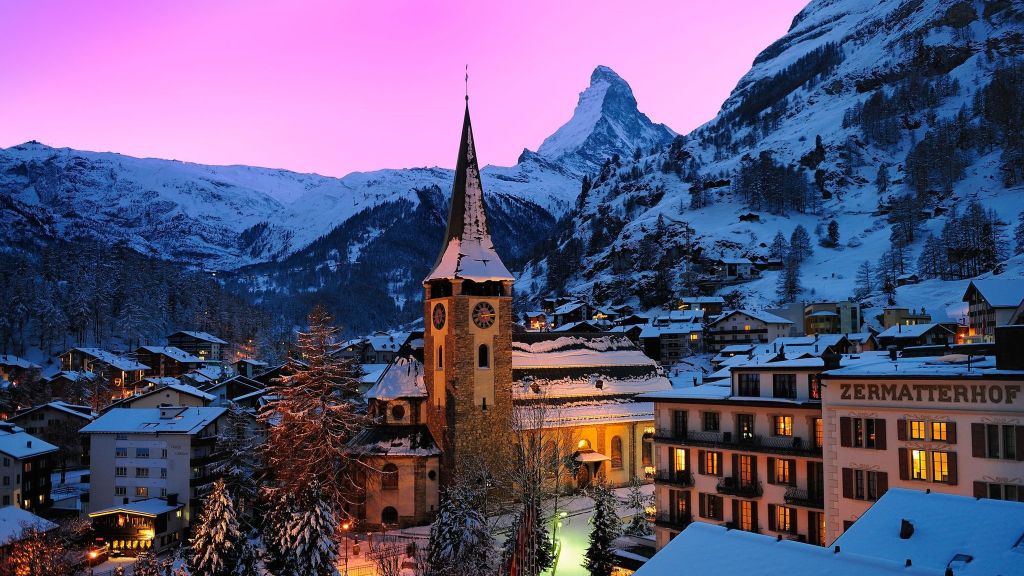 Grand Hotels, like monuments, are national treasures and stately landmarks. As is implied within the name, a grand hotel or a grand dame hotel is a large stately hotel- often with accompanying stories, lineage, and dramatic intrigue. The architecture varies depending on the fashion of the era, philanthropy, and the region itself.
Leading Hotels of the World is a consortium of over 375 luxury hotels and resorts located in 75 different countries. These are hotels located across the globe that have passed hundreds of quality assurance tests and must meet exacting criteria. What are the criteria? The answer is difficult to pin down but in short the quality of the accommodations, service, cuisine, employees and facilities are all part of the quality assurance curricula of the Leading Hotels of the World Consortium. With hundreds of Grand Hotels and hundreds of Leading Hotels of the World, we narrowed down our selection to some of the most famous locations. Narrowing down our selection to just 10 was tricky. Some of the grand hotels are not on the Leading Hotels List and not all Leading Hotels are grand, but the following are some of the highest luxury hotels in Europe.
1.) Belmond Grand Hotel St. Petersburg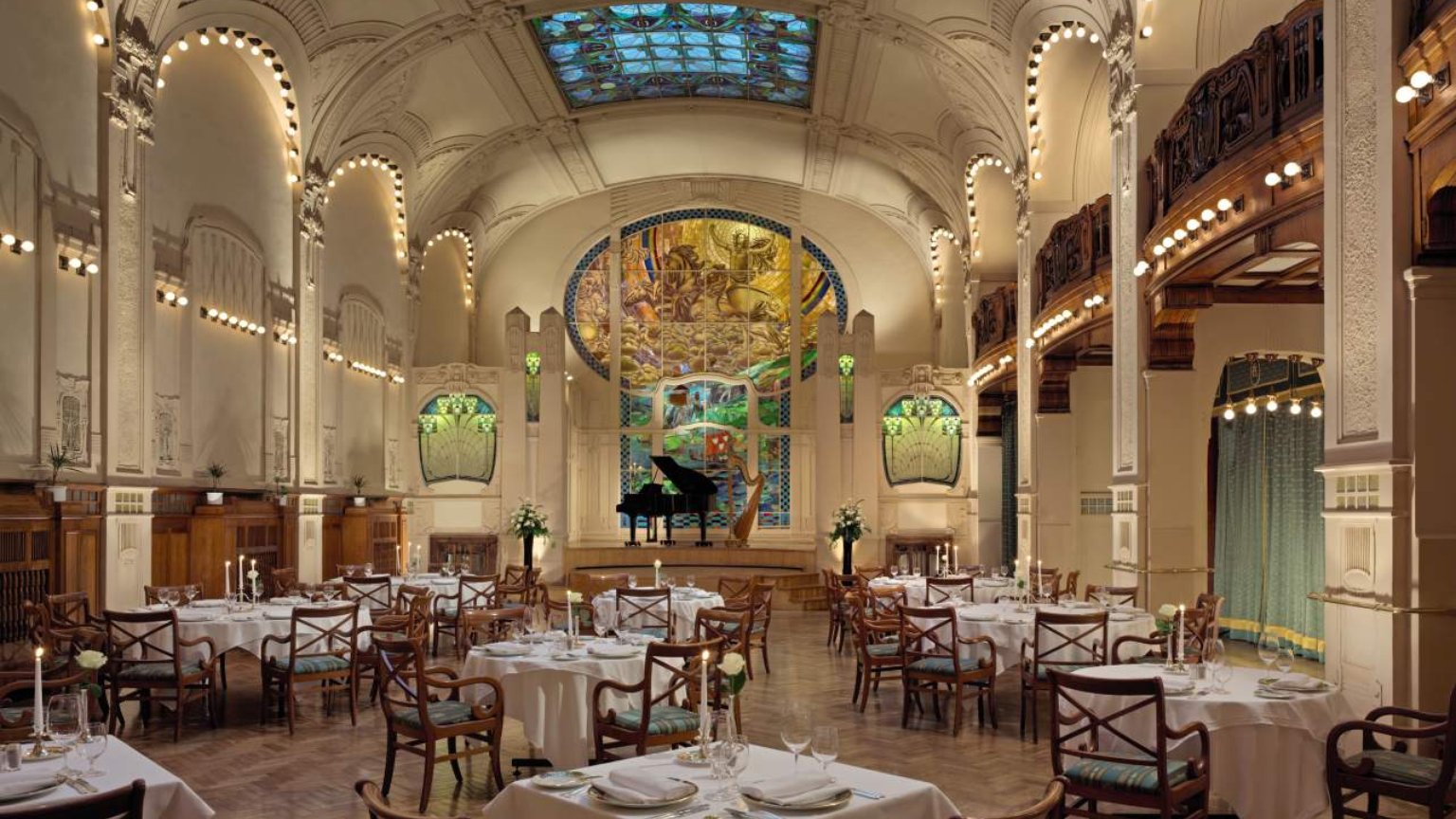 The Belmond Grand Hotel St. Petersburg is a five-star hotel located on Nevsky Prospekt among other architectural spectacles. It has housed guests for over 140 years. In 1910 Fydodor Lidval and Leon Benois two prominent architects of the era, remodelled the Belmond Grand Hotel in the style of Art Nouveau. The interior is known for its intricate marble decorations and magnificent stained glass walls and ceilings true to Nouveau style.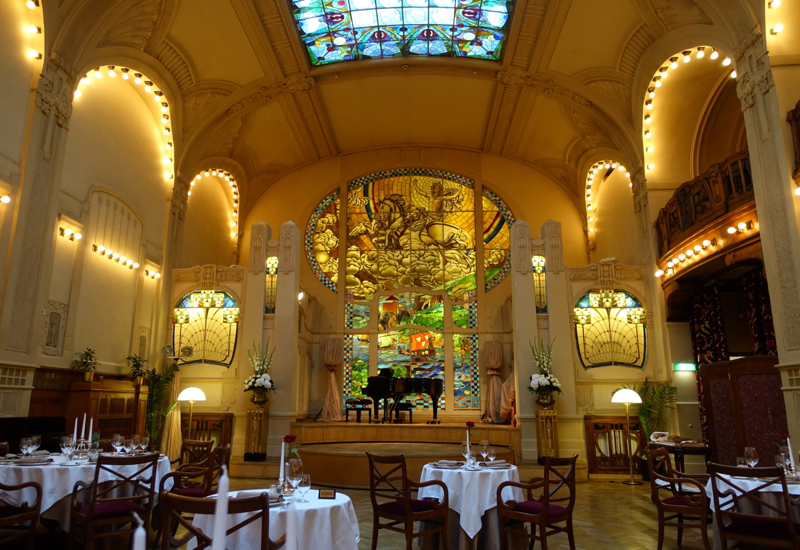 The elegant furniture has been sat upon by greats such as Claude Debussy, Igor Stravinsky, and Peter Ilyich Tchaikovsky. This grand hotel is not reserved for great composers alone. In fact, today The Belmond Grand Hotel St. Petersburg is even child-friendly. Visitors may take a boat tour, enjoy a caviar master class, explore avant garde Russian art, and of course tour St. Petersburg.
2.) Grand Hotel Stockholm
Founded in 1874 by French chef Regis Cadier, The Grand Hotel Stockholm is a waterfront hotel overlooking the Gamla Stan ("old town) in Stockholm. Cadier imagined French hospitality in all parts of Europe. In 1901 the first Nobel Prize banquet was held at the Grand Hotel Stockholm until it out-grew the space in 1929. As tradition would have it, award winners and their families continue to stay in the hotel to this day. The hotel is a stopping point for celebrities and world leaders like Princess Diana and Martin Luther King, but welcomes all who enjoy the luxuries found in this five-star hotel. Grand Hotel Stockholm has 300 rooms and 31 suits as well as 24 banquet and conference rooms as well as a world class spa and sauna known as the Nordic Spa and Fitness Center. Cadier Bar and Mathias Dahlgren's Michelin-starred restaurants are among the top dining choices for individuals living in the Nordic region.
3.) The Dolder Grand
Nestled at the tip of the Adlisberg forest overlooking Zurich is the Dolder Grand. The Dolder Grand is was founded in 1899 and remodelled in 2008 by British architect Norman Robert Foster. The roads winding up to the Dolder Grand couldn't be well, grander. This is the perfect spot to take an automobile drive as you can rent cars, limousines as well as e-bikes. Do you have an electric car? This is not a problem at the Dolder Grand as there are places to plug in. Perhaps one of the most impressive aspects of the Dolder Grand is its concierge guest services that include in-room butler's for suite residents. If you need tickets to a show, reservations, or recommendations for where to head next, the concierge team is waiting. Many of whom are members of Les Clefs d'Or or the "golden key". After a long day of sightseeing in Zurich, be sure to wind down in their world famous spa for myriad of luxurious treatments.
4.) Grand Hotel Continental Siena
Situated in the heart of Siena, the Grand Hotel Continental is just a stone's throw from the duomo and the Piazza del Campo.
Grant Hotel Continental Siena is located inside of a 16th century building containing original frescos, ornate marble and a wine cellar (Enoteca SaporDivino) within a medieval tower.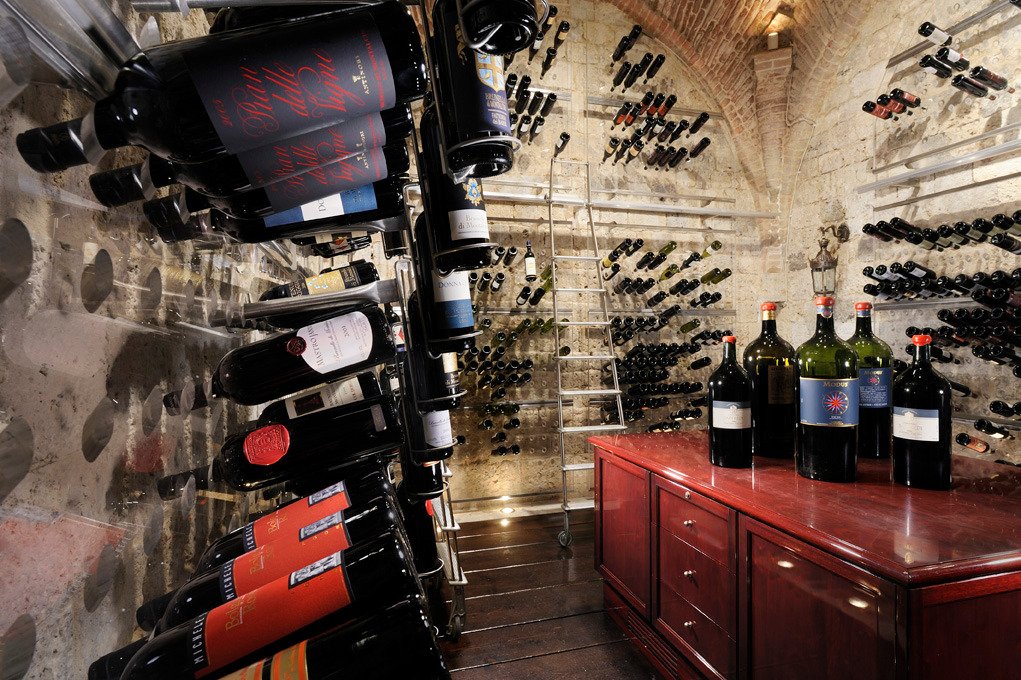 Everything about this luxury hotel seeths with Italian style from the ancient setting, to the awe-inspiring ornamentation to the fine Tuscan dining. Be sure to taste chef Luca Ciaffarafa's original take on traditional Tuscan fare. When it Siena, why not make your trip to the wine country a magical stay in an ancient grand hotel? It's not everyday an opportunity like this one comes along.
5.) Grand Hotel Wein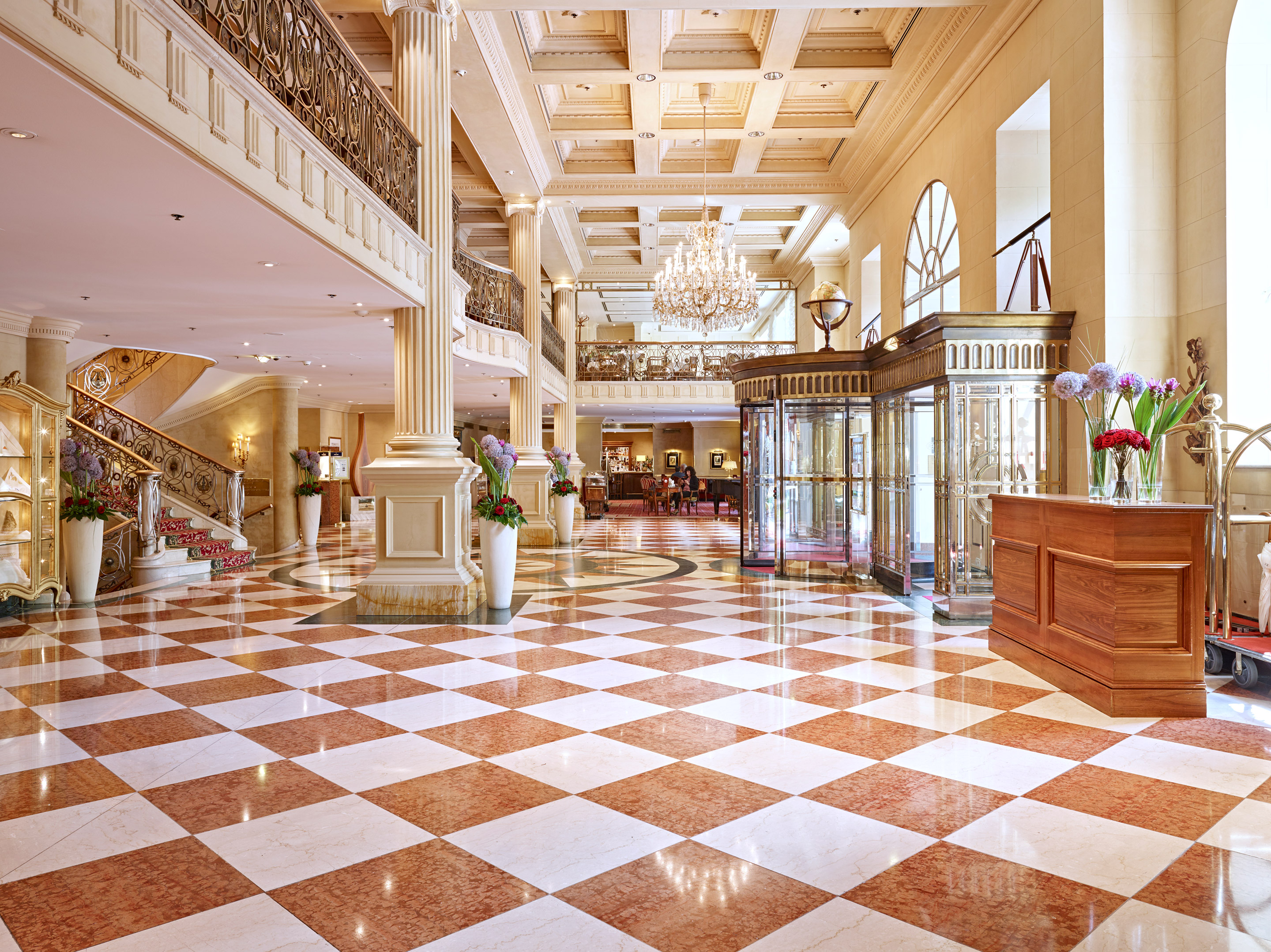 Circa 1862 Carl Tietz ,a renowned architect in Austria-Hungary, built a maison meublee (furnished house) which would later become the Grand Hotel Wein. On May 10th in 1870 the Grand Hotel Wein opened to much acclaim offering 300 rooms and 200 bathrooms, a telegraph office, and a steam powered elevator all located on the famous Ringstrasse boulevard. This was Vienna's first grand hotel and would become a central hub for of Viennese social life. When Johann Strauss, the grandfather of the Waltz, celebrated his 50-year jubilee the Wein became nearly impossible to book. Today, thanks to the Japanese, the hotel is fully renovated and upgraded to accommodate the 21st century guest, and an extension of 100 rooms makes booking a stay possibl. Here you are only ever just a few steps from the Vienna State Opera and all of the glorious gems of the city itself. This elegant and ambient grand hotel is one of the leading hotels of the world, and includes 7 incredible dining experiences both traditional to Vienna and international as well as a Le Grand Chef cooking school- a great option for individuals or groups.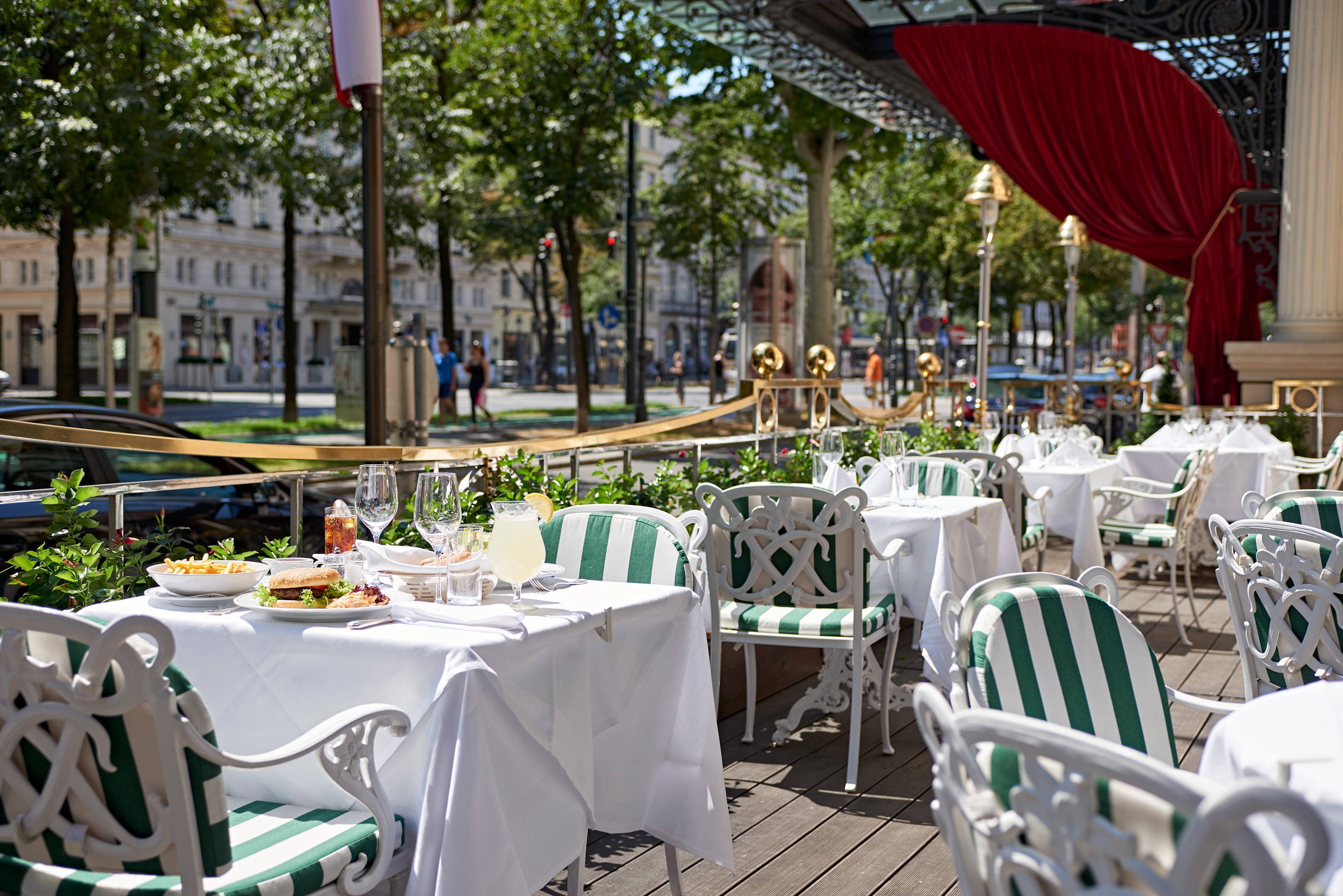 As if a trip to Vienna isn't luxurious enough, a stay at the Grand Hotel Wein will be unforgetable.
6.) Seaside Grand Hotel Residencia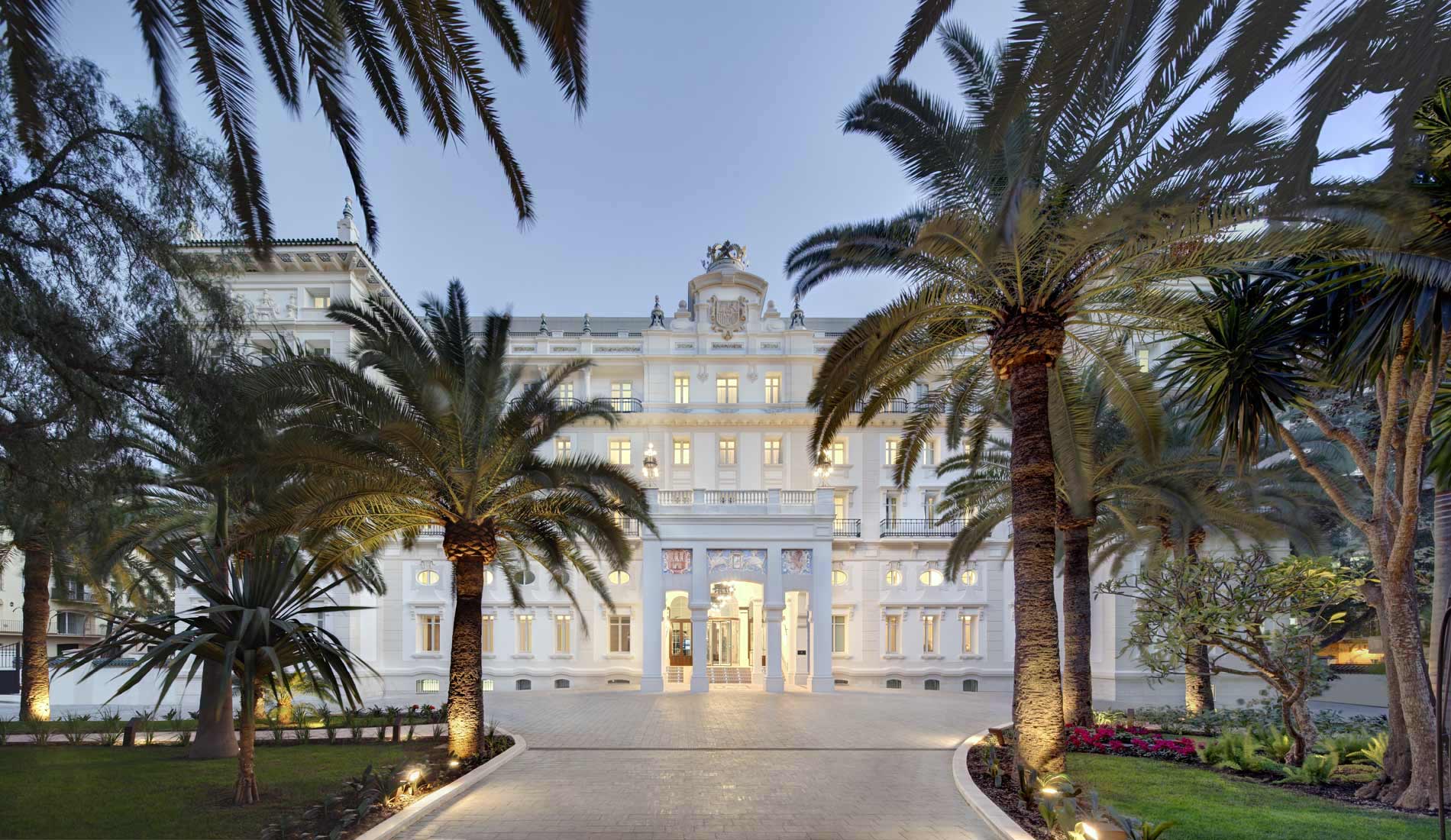 How you do get the seaside designation? Well, you must be one the sea. The Gran Canaria is the second most populated island of the Canary Islands- an African archipelago that is part of Spain. And as of 2000, the Gran Canaria became home to the Grand Hotel Residencia. The only Grand Hotel located here. Parisian designer Alberto Pinto created a Spanish-colonial style filled with warm colors and crafted furniture, and Portuguese painted tile. Though a newer grand hotel, Grand Hotel Residencia passed the numerous tests required to sit among one of the Leading Hotels of the World. This five-star hotel includes spa services, golf, aquatics, hiking tours, mountain biking tours, tennis yoga, and Tai Chi. The dining experience is extraordinary featuring Canary Island Cuisine and overlooking the famous dunes of Maspalomas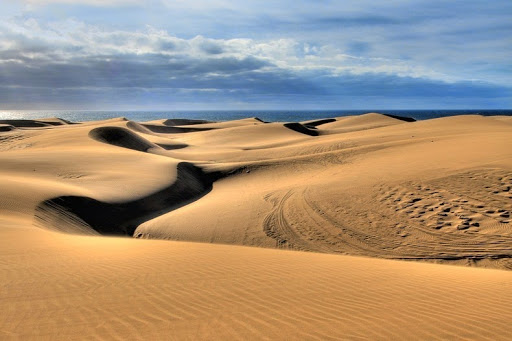 as well as the thousand-year old palm gardens.
7.) Gran Hotel Miramar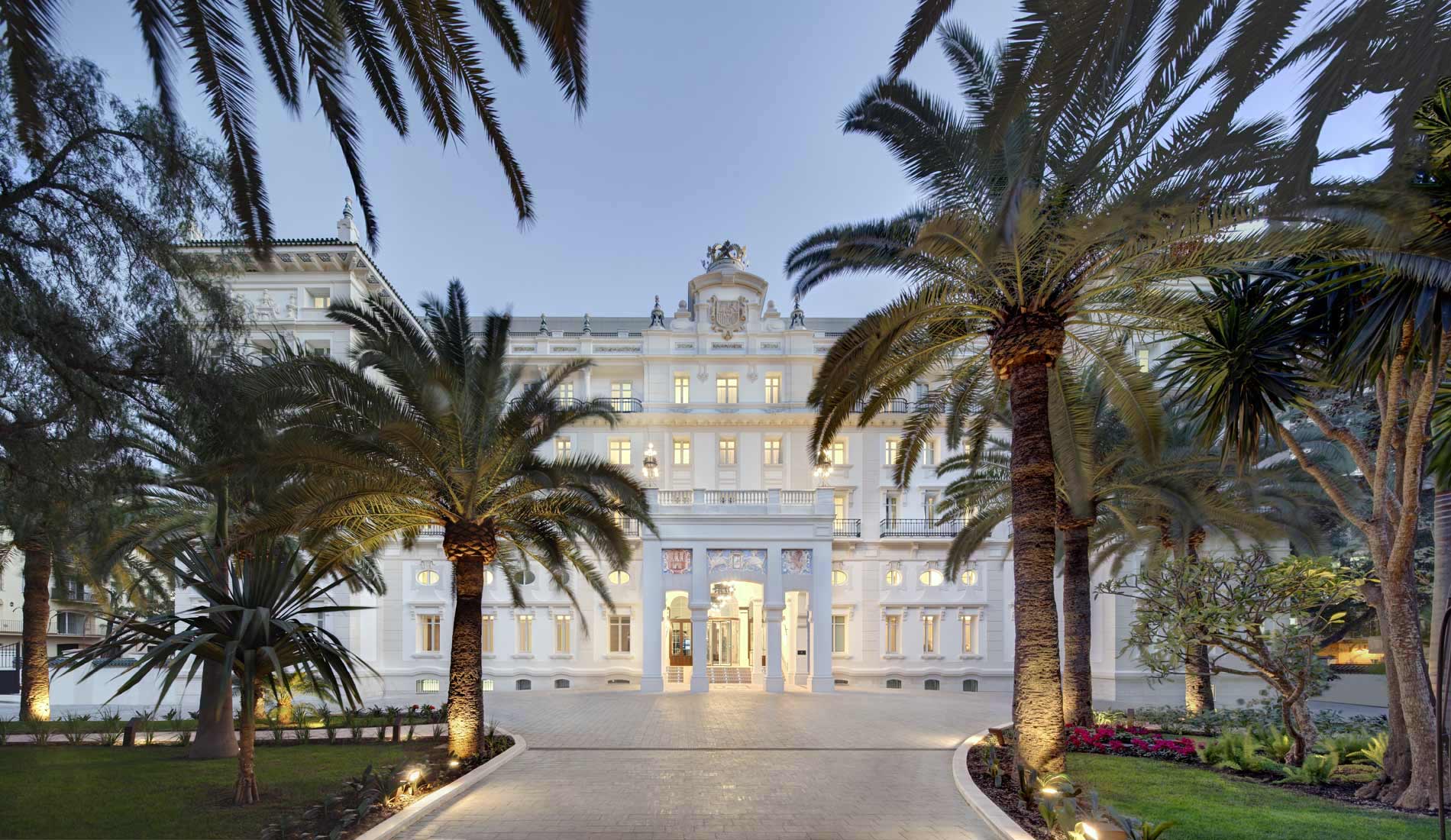 Back on the Iberian Peninsula in Malaga Spain is architect F. Guerrero Strachan`s masterpiece, Gran Hotel Miramar. Like so many grand hotels, the Gran Hotel Miramar has a history to match its name. Gran Hotel Miramar's inauguration year was in 1926 by King Alfonso XIII with Queen Victoria Eugenie of Battenberg. In the mid-30's the palace became a field hospital during the Spanish Civil War. Now in 2018, the Gran Hotel Miramar is restored to function as it was originally intended as a 5-star luxury grand hotel. Moorish architecture as well as neo-baroque decor greet you in the lobby and throughout the Miramar.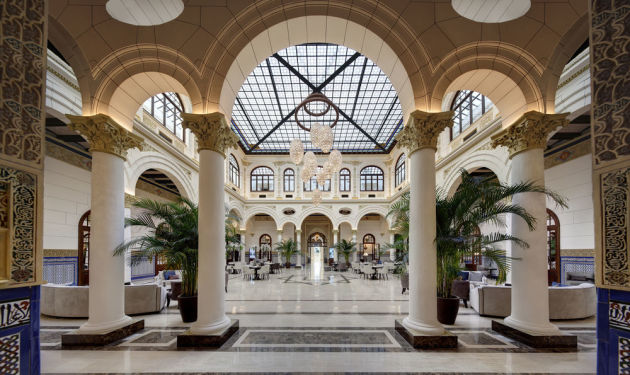 This palacial hotel features fine dining overlooking the mediterannean, a high class fitness center, swimming pool, easy access into Malaga, and a Botanic Garden spa that includes Ayurveda, hot stone treatments, Reiki, Thai massage and more. For an exciting stay that combines the best of both world (both old and new) this is a magical experience.
8.) Grand Hotel Heiligendamm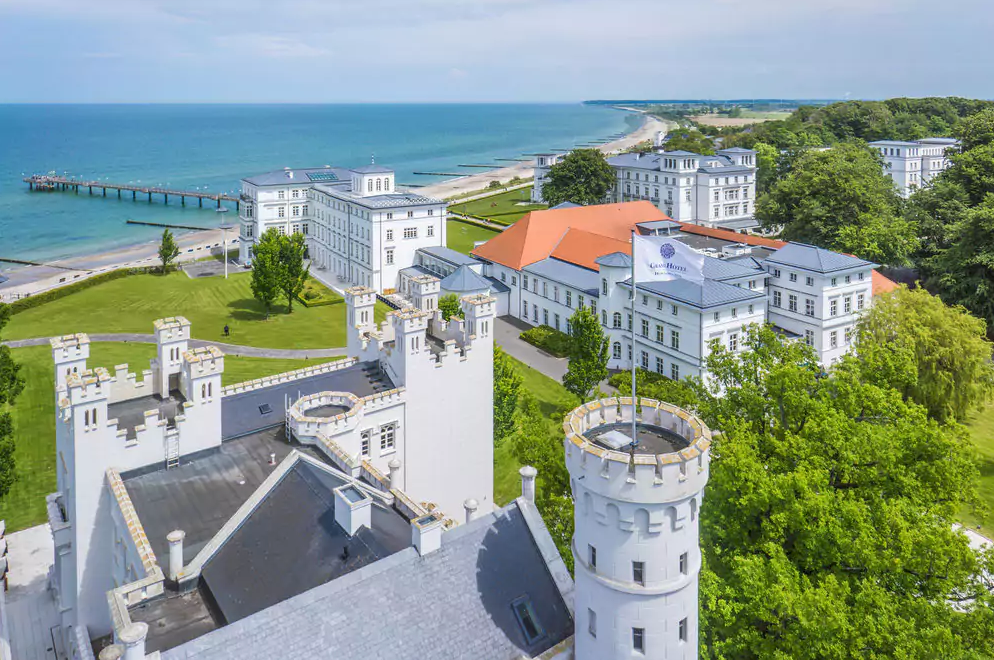 Overlooking the Baltic Sea, the Grand Hotel Heiligendamm is attributed for bringing this Northern German (Doberan) town "back to life." This is Germany's first seaside resort. Built between 1793 and 1870 by master builders Johann Christoph Heinrich von Seydwitz, Carl Theodor Severin and, Gustav Adolph Demmler this six-property resort has seen the likes of Czars since its inauguration. The architecture is classical in design and once included bath and guest houses. After the second world war, the grounds and properties were used as a sanatorium and recuperation facility. In 2000 restorations went underway and after 3 painstaking years of precise restoration, the Grand Hotel Heiligendamm reopened in June of 2003.
Today visitors enjoy simply taking in the beauty of the area or enjoying luxurious treatments indoors. You have your pick of fine dining options as well as lush spa treatments. Whether horseback riding on the beach in Spring or ice skating in the courtyard in Winter, there's never a bad time to visit the illustrious historic Grand Hotel Heiligendamm.
9.) Grand Hotel du Cap-Ferrat

Grand Hotel du Cap-Ferrat is now a Four Seasons hotel that has been an iconic hotel in the Cote d'Azur's since 1908. Head here for your next or first visit to the French Riviera. The Grand Hotel du Cap-Ferrat itself is located in Saint-Jean-Cap-Ferrat a secluded seaside village. This exclusive get-away works for the traveler seeking a refined private setting with a rustic flare. And Nice and Monaco are just around the corner if you're looking to extend your stay. You can view the Monaco Grand Prix or walk the ancient streets of Nice. But some of the best hidden gems are recommended by the concierge at the Grand Hotel itself. Take a tour of the Rivieras smaller villas and don't miss the Villa Santo Sospir featuring original murals by Jean Cocteau and Pablo Picasso.
If your wanderlust has your tired, the Grand Hotel du Cap-Ferrat offers fine dining in private cabanas, and a 3,9000 square foot spa garden. You may never want to leave after a stay in the Cote d'Azur's, but brush up on your French if you want to fit in the the locals.
10.) The Grand Mark Prague
Situated in what once was a baroque palace, the Grand Mark Prague seamlessly combines classical design, modern art, and 21st century technology while still creating a luxurious ambience. Whether your trip to Prague is for business, or entertainment, the setting is perfect as Grand Mark Prague is located within walking distance to many of Prague's main attractions.
Have you ever wanted to live in a caste? The guest accommodations evoke the very same fanciful grandeur of the original castle. When it comes to design Grand Mark is adorned with commissioned artwork, lush furnishings, and decorated with elegant rich textures throughout. At the end of a long day of sightseeing, relax in what feels like your own private enclave or enjoy fine dining in the hotels courtyard garden and terrace. During the winter months, take the evenings or early mornings to warm up in the spa's sauna. The magic of Prague is waiting for you at the Grand Mark.