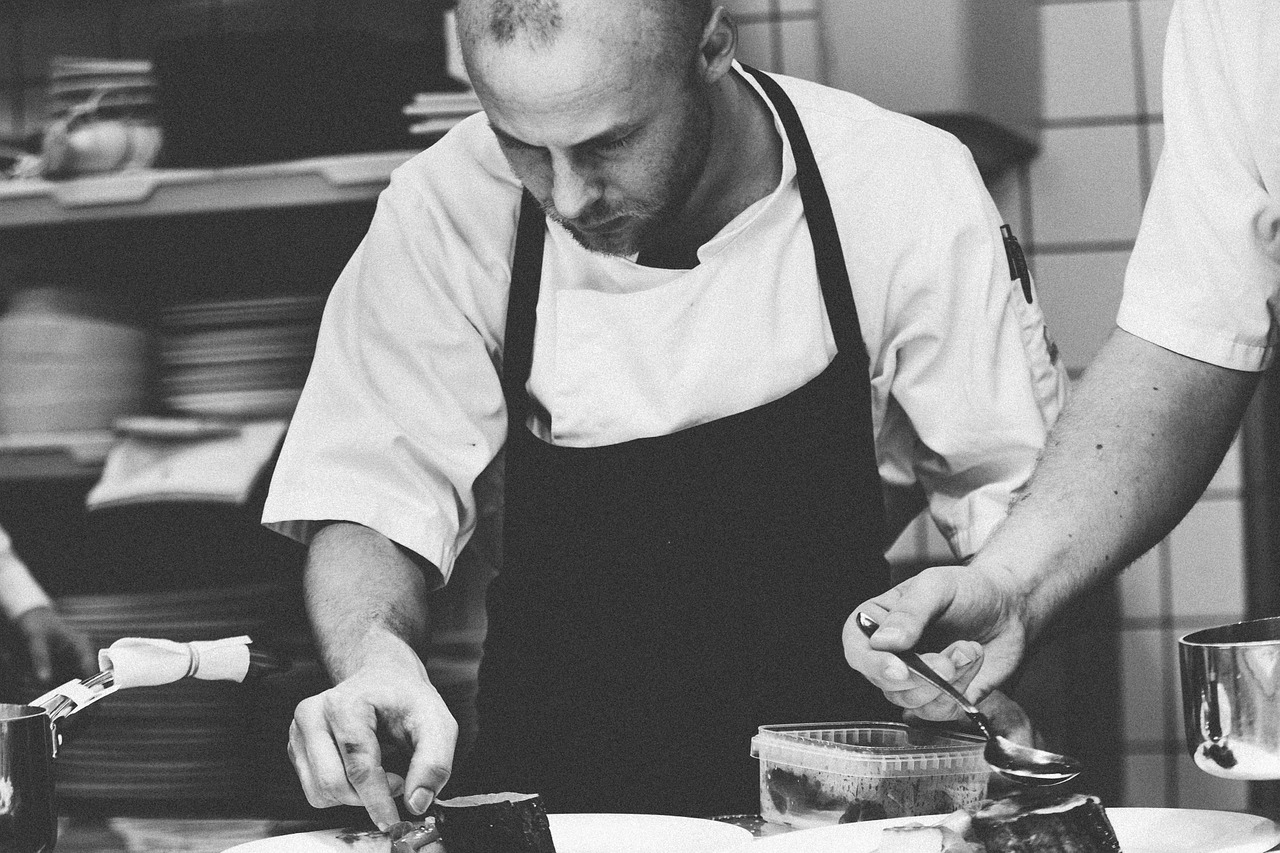 Would you like to run your own restaurant or be the executive chef of a major hotel anywhere in the world, create your own catering business, or work in food research and development for a major corporation? A diploma in culinary arts will increase your knowledge, skills and abilities in all areas of the food and drink industry, and do so in a short period of time. Whatever your personal goals may be, a diploma in the field will enable you to develop a successful career path as any type of food specialist within the hospitality industry. A culinary diploma may be perfect as a gateway to advance your career.
What Is a Diploma in Culinary Arts?
Diploma programs offer students the opportunity to gain a comprehensive understanding of culinary arts, pastry arts, and hospitality as well as to learn the core culinary and associated skills required to work in the top professional kitchens, restaurants, and hotels in the world.
A good program will prepare you to handle all service operations related to the field of hospitality and the wide array of career opportunities available within the food industry. These types of training programs are aimed at not only developing the practical skills needed of a culinary professional but also the technical and supervisory management skills. Indeed, learning to create a great dish is only one aspect in a culinary arts program as students also learn to work independently, develop leadership qualities, and communicate effectively—all essential skills that will enhance your credentials and make you very desirable to companies in the hospitality industry. Basically, courses in Culinary Arts examine all facets within the hospitality industry including positions at top restaurants, hotels, first class holiday resorts, airlines, and cruise ships.
There are different educational path preparing students for careers in the culinary arts and you may choose among the most common options:
Culinary Arts Accelerated Certificate Program
Associate Degree in Culinary Arts
Bachelor's Degree in Culinary Arts
Additionally, most culinary schools (check out our ranking here) offer an array of specializations including Oenology, baking and pastry Arts, regional cuisine, international cuisine, farm-to-table, specialized technology in culinary arts–the list is endless. These degree programs can be completed in anywhere from 6 months to 4 years, depending on the amount of time you are able to devote to your studies and if you are opting for the fast-track route or a traditional four-year program. Whatever program you decide on, it will assist you in becoming a more competitive candidate and will help you further your professional objectives.
Curriculum of Culinary Diplomas
Depending on the level of training you seek, you have a few program options to choose from:
Certificate in Culinary Arts
Takes less than two years to complete and prepares participants for entry-level positions in a professional kitchen. This type of certification will equip you with the basic skills to work as a line cook, saute cook, and garde manger.
Associate's Degree in Culinary Arts
The most popular program among aspiring chefs. It usually takes around two years to complete and will also include general education in math, English, and skills that promote team cooperation such as communication and interpersonal skills. You will also become familiar with the cooking equipment, learn basic knife skills, and sanitation.
Interested in getting an associates in culinary arts? Many hospitality management programs offer specializations in kitchen management. Check out our ranking here.
Bachelor degree in Culinary Arts
Offers skill-focused training through theory and practical applications and will teach students how to excel in the culinary arts, but of course this is a full-fledged 4-year bachelor's program, so the curriculum will cover much more. The aim of this type of degree is to offer participants who wish to begin working at a supervisory level within the industry a comprehensive hospitality management education. Thus, you will basically learn how to run a kitchen from the ground up while gaining general management skills. This type of training focuses on teaching students a wide selection of courses on fundamentals from basic knife skills and cooking methods to the best French culinary techniques. Participants not only graduate with cooking fundamentals but also knowledge and abilities that employers value most such as organizational skills, communication skills,and team building. Although students spend most of their time learning how to prepare food, the curriculum also addresses general management skills including: accounting, leadership foundations, marketing, communication skills, and entrepreneurship.
Regardless of the program, in addition to learning about food preparation and what it takes to manage a kitchen, curriculum may also touch on health and sanitation requirements, cost management, food purchasing, selection and storage, and menu planning and design.
A comprehensive curriculum will generally cover advanced skills, practical restaurant experience, and a wide selection of courses on fundamentals, such as:
Cutting techniques
Preparations and "Mise en Place"
Classical French cuisine techniques
Learn how to make stocks, sauces, stuffings and pastries
Learn different cooking methods
Platters and dishes presentation techniques
Precision and efficiency in a kitchen environment
Master complex methods and techniques
Culinary arts programs may also include an internship at a local restaurant or even a trip abroad.
What jobs do culinary diplomas prepare you for?
Whether you're looking to advance your career, or start a new one, a culinary diploma is the perfect solution to higher placement. The Culinary and Hospitality industries has proven to be one of the fastest-growing areas of employment, and with a culinary diploma, you can find rewarding career opportunities in pretty much any area of the food industry. There are all kinds of jobs available to culinary school graduates working in all facets of a restaurant: Chef de Cuisine / Executive Chef, Restaurant Owner / Entrepreneur, Restaurant manager, Product Development Manager, Catering company director, Sommelier, and many more.
Additionally, there are many related fields where you can use your culinary expertise other than in a professional kitchen. Personal chef, food journalist, food stylist, food photographer, recipe tester, events management, and marketing specialist are some examples.
Why should I get a culinary diploma?
Most programs mix theory, practice, and real-world learning with the goal of mastering all fundamental techniques as you would in a real-world scenario. This type of intensive and comprehensive training makes it easier to integrate into a professional kitchen later on. You will be introduced to all aspects of hospitality service operations and the wide array of career opportunities available within the industry. In addition to learning the technical and supervisory management skills, you will also acquire the knowledge and skills necessary for a career as a culinary professional. In contrast, it could take years of experience in the field to gain the same level of expertise and you would have to start at the bottom of the ladder.
There are many reasons to go to culinary school, and you may ask yourself if you are considering it for the love of food or for the career itself? You may just be a foodie wanting to improve your skills in the kitchen but for those aspiring to turn culinary arts into a career, a degree in the field will prepare you for a very stimulating career. Since top restaurants have a tendency to recruit from the best cooking schools, a degree in the Culinary Arts provides the highest standards expected by premium establishments. Thus, when you attend the best culinary programs in the country, you have access to better opportunities in the industry as well as higher salaries. More and more TV shows are broadcasting prominent figures from the world of gastronomy and culinary school enrollment has seen a surge in recent years. In today's reality, television food culture has become extremely popular, and we can even say that celebrity chefs are the new rock stars! Furthermore, 1.7 million new jobs are expected in the food and beverage industry between now and the next 10 years, so employment in the field is pretty much guaranteed.
Another point in favor of school-based learning is that for some individuals, the high-stress scenario of a restaurant kitchen just isn't a teaching-focused environment. This type of setting is famous for being loud and unpredictable and may not be conducive to learning for some.
Directory of Culinary Diplomas in America
| School | Location | Online Offerings | In-Person Offerings | Tuition |
| --- | --- | --- | --- | --- |
| The Culinary Institute of America in Hyde Park, NY | New York, NY | yes/ limited | yes | $17,205/ semester |
| Le Cordon Bleu College of Culinary Arts in LA | Pasadena, CA | yes | yes | $12,701/ year |
| Italian Culinary Academy in New York, NY | New York, NY | no | yes | $34900 |
| French Culinary Institute in New York, NY | New York, NY | no | yes | $29,900/ 9months program |
| New England Culinary Institute in Montpellier, VT | Montpellier, VT | yes | yes | $700 per credit hour |
| Scottsdale Culinary Institute in Scottsdale, AZ | Scottsdale, AZ | yes | yes | $13,138/ year |
| The International Culinary School at The Art Institute of Phoenix | Phoenix, AZ | yes | yes | $19,630/ full program |
| The Art Institute of California | Hollywood, CA | yes, except for required cooking courses | yes | $18,744/year |
| Lincoln College of Technology | Shelton, CT | no | yes | $21,607/full program |
| YTI Career Institute | Lancaster, PA | no | yes | 35875 |
| Stratford University | Virginia Beach, VA | yes | yes | $370/credit hour |
| The Art Institute of Seattle | Seattle, WA | yes | yes | $18,744/year |
| Oregon Culinary Institute | Portland, OR | no | yes | $17,325 |