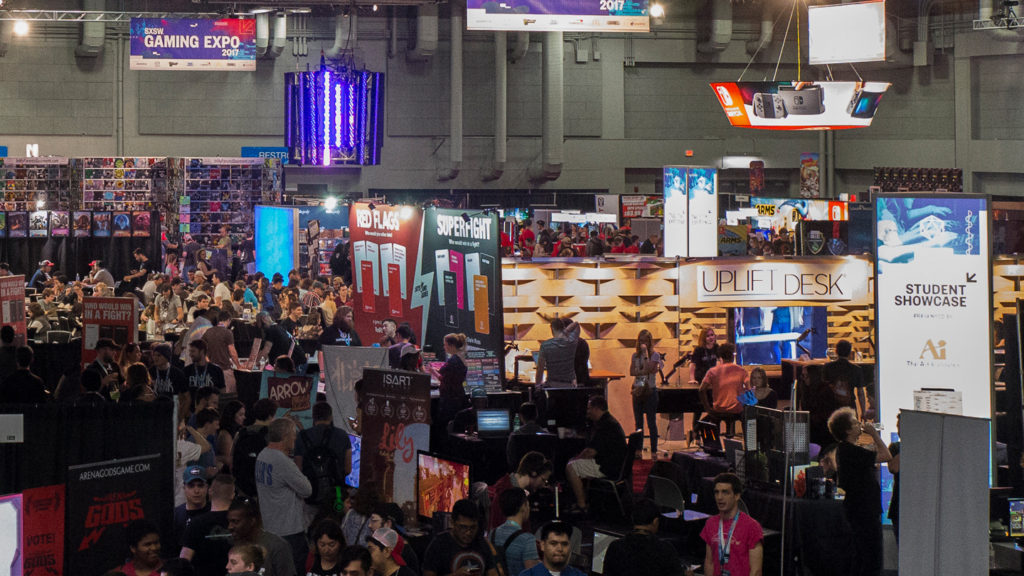 Convention center jobs are available at every level and across multiple hospitality sectors: meeting and event planning, the food and beverage service, maintenance and property management, and more. Like other hospitality jobs, convention center positions require a range of skills as well as a flexible and think-on-the-go mentality. Situations surface and change on a dime, and convention center professionals must be able to adapt to ever-shifting demands.
Of course, this can present challenges on occasion, but it also creates a vibrant, dynamic work environment: no two days are ever quite the same, and you'll interact and work alongside people whose professions, hobbies, and interests run the gamut, from world-class business and thought leaders, to celebrities and ComicCon fans. Convention center jobs may not guarantee the predictability of a 9-5 desk job, but what they do offer are excitement, variety, and a surprising range of career paths and opportunities.
Using Your Education to Get a Convention Center Job
As with many hospitality jobs, an industry-related degree isn't mandatory, but can certainly help your prospects, specifically at the mid- and senior-level positions.
For instance, a bachelor's degree in hopitality could prepare you for a number of meeting, convention, and event planning careers (an employment sector that the U.S. Bureau of Labor Statistics projects to grow 11% over the next decade), as well as convention center guest services. At the same time, not all convention center jobs are exclusively client-facing; if you've earned a BS in Hospitality Management but prefer more in-house or behind-the-scenes work, sales coordinating and maintenance are areas to check out.
Master's degrees in Hospitality Management will help you qualify for upper-level managerial roles. There are two options to consider. First, the master's in Hospitality Management, which typically includes a broad-based hospitality curriculum as well as specializations and concentrations. Second, the MBA in Hospitality Management, which combines traditional MBA course work with intensive hospitality studies and practicum experiences. Both masters have their advantages, and of course different jobs will utilize the degrees in different ways. Because convention center jobs require slightly more business than hospitality expertise, the MBA track could have greater value; but again, every employer is different. Ask around if you're unsure, or take a look at resources provided by the Professional Convention Management Association (PCMA) – more on that group later.
Using Your Experience to Get a Convention Center Job
The hospitality industry is a wide-ranging field that includes tenured hospitality workers, newcomers, and experienced professionals from other fields and/or closely related ones (hotel operations, tourism, food and beverage, et al.) Convention center work is no different, and many professionals simply learn on the go or transfer skills from previous jobs.
A few skills to emphasize if you're applying for convention center jobs without a specific degree or background in the field:
Flexible: Most convention center jobs require you to perform multiple tasks per day – and most important, multiple types of tasks. A job title may imply a specific area of focus – sales, planning, maintenance services – but the nature of the work means high volume, project turnover, and daily, sometimes hourly changes. Highlight your flexibility – including skills, knowledge, and scheduling – and you're more likely to land the job.
Adaptable: On a related note, convention centers won't expect you to have every necessary skill from the get-go, especially if you're coming from a different background. What's important is that you show that you're a quick and willing learner: not only someone that can balance a variety of tasks, but that can also work in a fast-paced environment at a high-level.
Organized: Convention centers are a hive of activity with myriad everyday duties, unexpected hiccups, concurrent schedules, and hard deadlines. What employers need more than anything – and what they can't teach – is organization, which opens up every other skill set. The more you emphasize your organizational skills, the more likely you are to find a job and advance your career.
How The PCMA Can Help You Get a Convention Center Job
Founded in 1956, the Professional Convention Management Association (PCMA) is the world's largest largest network of Business Events Strategists, with more than 7,000 members, 17 North American chapters, activities in 37 countries, and a global audience over 50,000.
In short, it's a very good resource for both current and aspiring meeting, convention, and event planners. A few membership benefits:
Networking opportunities with convention management leaders
Career growth and professional development through volunteer leadership
Access to the members-only PCMA community
Subscription to industry-leading magazine
Online training, education, and certification opportunities

Certified Meeting Professional (CMP) study program
Digital Event Strategist (DES) certification
Certified Association Sales Executive certification
Membership fees are reasonable, and the payoff is obviously worth it if it helps you earn a job.
Other Ways to Get a Convention Center Job
Interested in affordable alternatives in hospitality education? Some bachelor's and master's programs specialize in affordability, but you might also consider a two-year associate's in Hospitality Management or accelerated graduate certificate programs and MOOCs.
Needless to say, it also helps to be looking in the right spot: in 2016, there were 252 convention centers in the United States, with the highest concentration in California and Florida, and cities like Las Vegas, Orlando, and Atlanta ranking among the best convention destinations in the country. Further, industry numbers continue to project well. Business-to-business events generate as much as $30 billion per year in revenue, and technology is promoting industry-wide innovations like virtual event planning. However you choose to pursue a career in meetings, conventions, and events, one thing is certain: now is the time to do it.