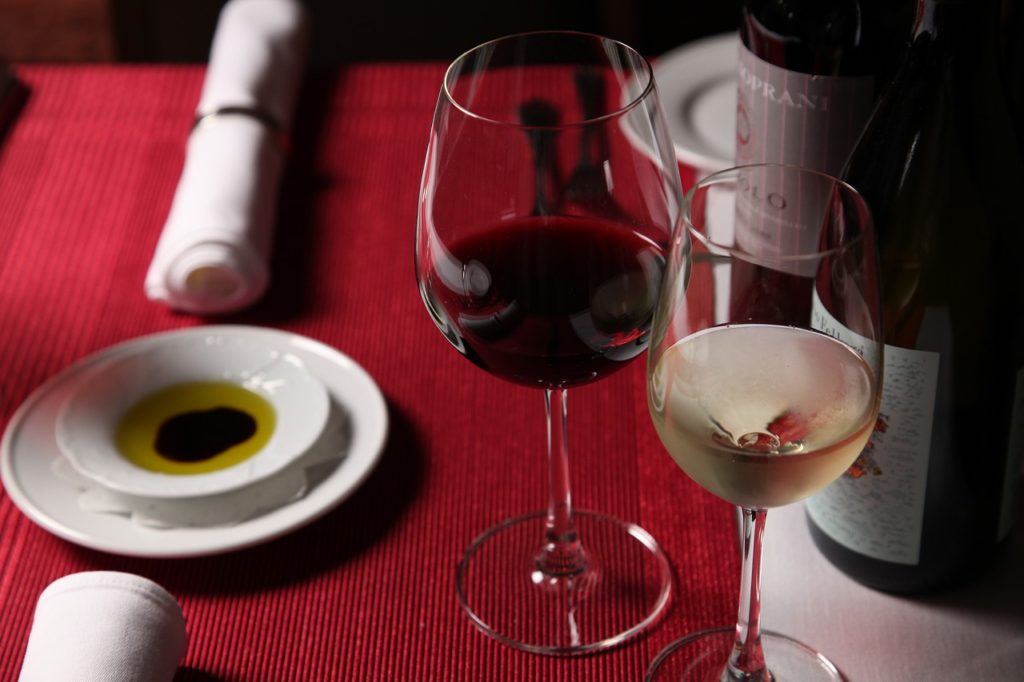 Maybe you already have a job in the hospitality industry and want a change or perhaps becoming a sommelier has been a fascination of yours since binge watching the docu-series "Somm". Either way, it seems like becoming a sommelier—the person whose job is to manage the wine cellar of a restaurant, and select wine based on guests' taste preferences, dish, occasion, and budget—is your dream. But where do you start?
Although you do not need a diplomato become a sommelier, getting certified will certainly improve your chances and give you a competitive edge as a beverage professional in a restaurant setting. You may want to start working directly in the hospitality industry and learn the trades by working the floor, but it is not easy to get a job as a sommelier without any prior experience.
Becoming a Sommelier: Educational Options
Earning a Sommelier Diploma Program ensures your potential employer a certain aptitude level in not only wine proficiency, but also in salesmanship. In other words, earning a certification in the field is a better resume builder. Notably, sommelier training
is not limited to the study of wine and may include sake, tequila, and even water!Thankfully, there are many different options available to consider in order to become certified, and continuing education is recommended to keep up with the wine trends. Here are some of popular avenues you may want to explore that offer accredited wine education courses:
Culinary schools ( Le Cordon Bleu, The Culinary Institute of America, The Institute of Culinary Education, among others)
Professional organizations (Institute of Masters of Wine and Court of Masters Sommeliers are some examples)
Colleges, particularly hospitality or restaurant management programs

You might want to check some of the best programs here
Curriculum:
Generally, a diploma will equip you with the knowledge and skills to succeed in the wine and spirits industry. You'll learn to recognize, identify, and describe wines like an expert. You will acquire the highest professional standards from seasoned pros by reviewing the world of wines and spirits, proper wine servicing, and deductive tasting. You'll develop a thorough understanding of the magic of wine pairing, but also skills in beverage business management. Among the perks, some programs may include an internship in a wine-related business and offer career placement as well. More specifically, you will tour the world's important growing regions and study enology; viticulture; grape varieties; tasting; food pairing; decanting; presentation; and much more depending on program difficulty level, type, and specialization. Jack Mason, a Master Sommelier who works in NYC, mentions that earning professional credentials has "added another dimension of validity" to his career and opened many exciting professional opportunities.
Programs can vary greatly and range from initiation through to expert level. For instance, some professional organisations offer intensive crash courses where you'll learn the ABCs of wine, while other notorious programs–like the one by Court of Masters Sommeliers–take years to complete and offer the highest standards in the industry that only a mere 8% of individuals can attain. Depending on personal goals, aspiring sommeliers might consider getting an associate's degree in wine technology, a wine management diploma, or a culinary arts program with a sommelier specialization. In these programs, you will learn food and wine pairing of course, wine tasting, wine analysis, the art of decanting, and presentation while other topics of discussion may include management, marketing, and sales.
Main skills/qualities required to work as a sommelier
Sommelier is no doubt a position that requires highly-skilled and talented professionals but more specifically, those wanting to enter the field must possess a certain skill set:
People skills is an essential trait a candidate must possess,such as being courteous and attentive
Communication is key to maintain good rapport with wine makers, executive chefs, other waitstaff, as well as with clients
A great palate and excellent sense of smell are also necessary to fully appreciate the aromas that the grand crus have to offer in order to better describe them to the customers
Being perceptive is yet another important quality inherent to a good sommelier. Indeed, a sommelier is encouraged to make suggestions about a wine selection but never push them on its patrons
Finally, like all jobs in the world of hospitality, one has to be willing to work nights, weekends, and holidays, and be physically in shape to work long hours
Potential Careers as a sommelier
Wine Salesperson
Wine Distributor Salesperson
General Manager
Marketing/Account Director in a wine related business
Sensory Analyst or Wine Analyst
Wine Director of Education and Programming for large retail, restaurant, or hotel chain
Wine Program Manager in Media or Marketing
International Wine Business Director
Wine Educator
Wine Writer, Wine Consultant, Wine Tourism Specialist, and Wine bar Manager (HOW TO BECOME A BAR MANAGER?) are other less conventional options you may want to pursue instead.
How much does a sommelier earn?
According to a recent poll by PayDay One, sommeliers can make anywhere from $80,000 to $160,000 a year. Of course, not all sommeliers earn that kind of money;
only master and advanced sommeliers bring home sizeable paychecks, while the average sommelier makes about $50,000. Not too shabby to be able to work with wine all day!
What to look for when deciding on a workplace?
Here are some questions you may ask yourself when looking for employment:
Do they offer to pay for basic wine certifications / continuing education?
Do they offer any incentives for selling more wine (e.g. commission)?
How often do they change their selection of wine by the glass?
Sommelier duties and daily activities
The sommelier divides its time between the cellar and the dining room. As a wine expert, he has to possess extensive knowledge on the overall winemaking processes in order to best answer client's expectations and any special requests they may have. Responsibilities include crafting wine lists that fit a particular establishment, the food they serve, their clientele, and their price point. Common duties also include wine purchases, stock management, cost management, and conducting wine training.
Additionally, lets not forget that aside from the food and wine pairing, another major role of the sommelier is to actually sell wine to patrons. This is why most programs include courses in business marketing and management as well.
Finally, to keep up with the changes in the industry, you can be expected to attend formal wine tastings, trade fairs, and wine shows. Each year brings with it a new vint with new tastes, and a good sommelier will keep up with the trends. Fortunately, this means traveling opportunities to the greatest wine countries in the world.