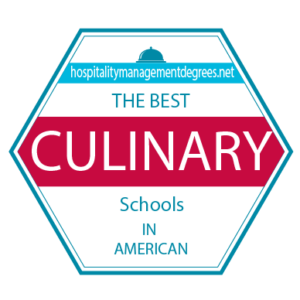 Whether you are driven to pursue a career in the food and beverage industry or simply want to enhance your classical cooking techniques, a degree program in the Culinary Arts is a great option. In a constantly evolving industry, it is paramount to choose a program that offers current and relevant education, meaning, a program that is food-centric but also business focused. Within Culinary Arts programs there are specialty distinctions like Pastry/Baking, Oenology, and more. Whatever your chosen emphasis, the focus is on mastering kitchen skills, classical cooking techniques, and kitchen theory. Additionally, practical curriculums are often supplemented with foundations in management and/or on-site externships.
Aspiring chefs often opt for an Associate's degree in Culinary Arts. An Associate's degree usually takes 2 years to accomplish and covers general educational requirements, communication, and business alongside culinary training. A typical program will emphasize the practice of culinary techniques, preparation of various recipes, and proficiency in every area of food preparation from cooking, cost control, and nutrition to food safety and sanitation. More specifically, a good curriculum covers cooking skills, baking, dining & beverage service skills, advanced techniques in classical & international cuisines, garde manger, patisserie/dessert, and dining room. For students who want to step into entry-level hospitality management jobs, a Bachelor's degree is the usual route. In effect, managers are greatly needed in all departments of the food industry, from restaurants to hotels, so opportunities for professionals who hold Bachelor's degrees abound. Further, as it is essential to understand the financial health of any operation, a bachelor's program will focus more on the entrepreneurial side of the culinary field. Both types of degree programs cover kitchen theory and classical foundations, but the bulk of your time pursuing either degree will be spent practicing at the various kitchen stations, either through work-study situations or externships. In return, you will build a strong professional network with culinary arts leaders and likely land a job in the process.
With such a variety in culinary schools and degree offerings, you are bound to find the program that aligns with your level of expertise and goals. The following is a list of the most respected programs in culinary arts and hospitality management in the country.
1. Culinary Institute of America at Hyde Park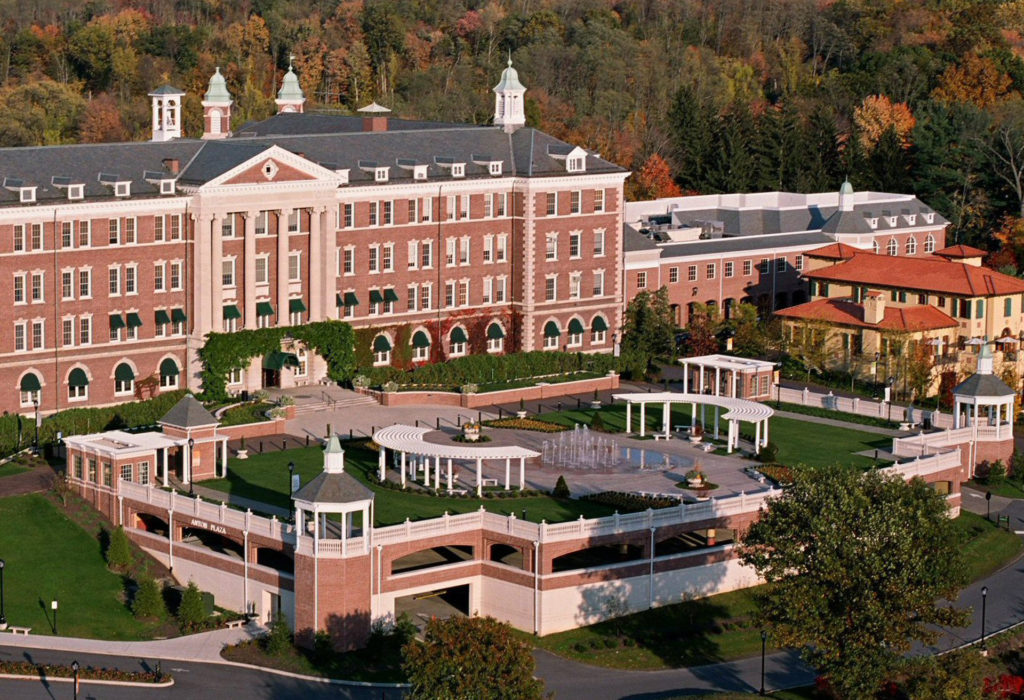 Culinary Institute of America at Hyde Park (CIA), started in 1946, is a private, not-for-profit, world premier culinary institute. With state-of-the-art kitchens and a world-class faculty made up of master chefs, acclaimed restaurant food owners, and executives in the food industry, each campus offers its own list of culinary specialty courses and offers 5 undergraduate degree programs. The establishment can be found on a 19th-century primary campus in Napa Valley–listed on the National Register of Historic Places–while the secondary campus in Hyde Park overlooks the Hudson River and is only a short ride from New York City, NY. Additionally, the San Antonio campus specializes in latin cuisine, and in partnership with the Singapore Institute of Technology, the Singapore campus specialty is in Food Business Management. Regardless of which campus you choose, you will learn in an extraordinary setting. CIA is accredited by the the Middle States Commission Of Higher Education (MSCHE). The Culinary Institute of America at Hyde Park registers roughly 2,774 undergraduate students, offers a student-faculty ratio of 17:1, and 64.7% of classes cater to fewer than 20 students.
Culinary Institute of America at Hyde Park's program helps create leaders in foodservice and hospitality. CIA offers an exhaustive list of Bachelor's degrees, Associate degrees, Certificates, Professional development programs for professionals in the food industry, programs to enhance skills in food and wine, and a Food Business School. Degree programs alternate between skill-building classes and practical experience, and curriculums blend hands-on training and applied theory. Specialties offered include management, culinary science, oenology, and applied food studies; culinary arts and baking and pastry;'//; arts; and executive education through its Food Business School. The program guarantees prestige by offering several accredited academic programs along with a global network of 49,000 alumni. Notably, graduates enjoy a high employment placement rate. Finally, the program provides affordability thanks to generous financial aid awards.
2. Johnson and Wales University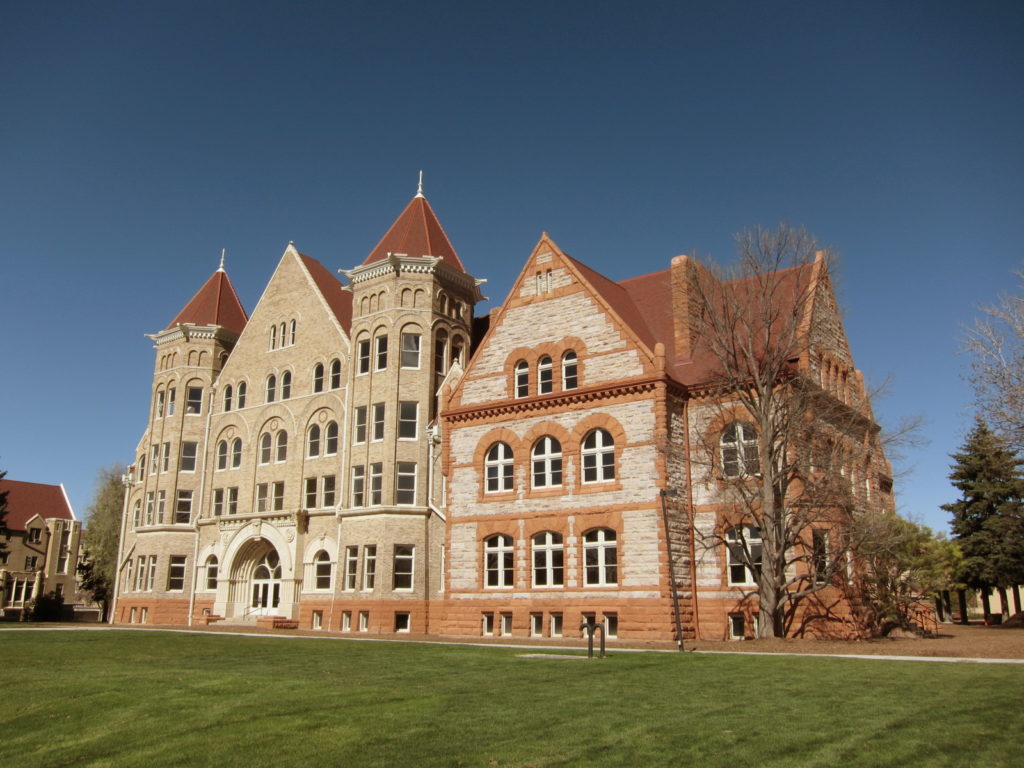 Johnson and Wales University, started in 1914, is a prestigious, private, accredited, not-for-profit, student-oriented institution and globally-recognized leader in the culinary arts and beyond. With access to a large network of industry-leading companies, JWU's professional degree programs integrate academics with work experience and promote environmental awareness and global perspective. The establishment occupies an urban 126-acre flagship campus in Providence RI, but also maintains campuses in Miami, Denver, and Charlotte. Accredited by the New England Association Of Schools And Colleges (NEASC), through Its Commission On Institutions Of Higher Education, Johnson and Wales was ranked #64 Regional Universities North and #65 Best Value Schools in 2018 by U.S. News & World Report. Johnson and Wales University enrolls roughly 8,459 undergraduate students, guarantees a student-faculty ratio of 21:1, and 50.1% of classes cater to less than than 20 students.
Johnson and Wales University offers 10 different culinary programs with accelerated and weekend options. Culinary-related programs include an Associate of Science Degree in Baking & Pastry Arts and a Bachelor of Science offered either through the College of Hospitality Management, the College of Health & Wellness, or the College of Business; there is an estimated completion time of 2 years for the Associate, 4 years for the Bachelor. A wide range of specialties are offered including: Baking & Pastry Arts, Food Service Management, Culinary Arts, Culinary Nutrition, Culinary Science, Dietetics & Applied Nutrition, Food & Beverage Entrepreneurship, and a certificate in Professional Craft Brewing. Major-relevant course examples include: Culinary Fundamentals; Classical Cuisines of France & Italy; Cooking in Today's Restaurant; The Science of Cooking & Sensory Analysis; Purchasing, Product Identification & Protein Fabrication; Contemporary Service & Restaurant Supervision; and many more. Notably, JWU offers amazing opportunities for internships at over 3,600 sites around the world. The program provides prestige due to a faculty full of experts in the industry and scholars–many hold PhDs. Finally, the program offers affordability due to the fact that over 90% of students receive financial aid, and JWU was rated #1 of all colleges in Rhode Island for their open textbooks initiative, saving students roughly $275-320 per year.
3. International Culinary Center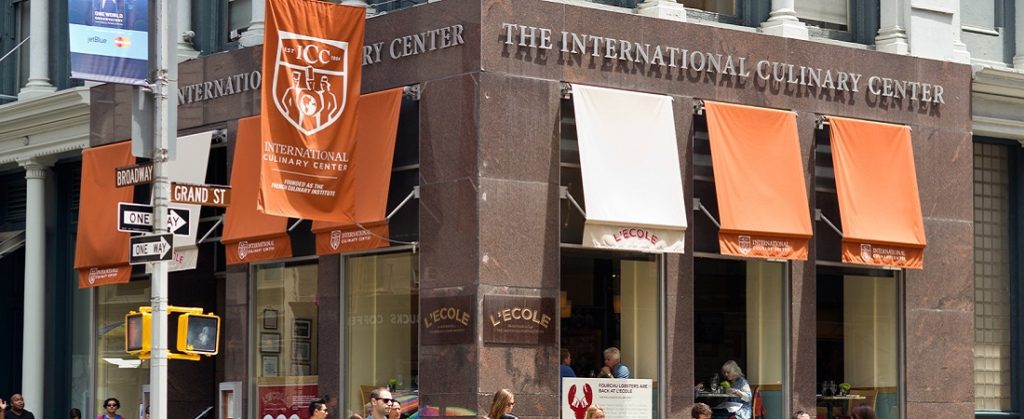 International Culinary Center (ICC), started in 1984, is a private, co-ed institution that prepares students for all types of careers in the culinary arts but also for positions outside of the kitchen such as food writing and styling, event planning, nutrition, marketing, and much more. The school operates campuses in New York and California–the New York campus is in the charming Soho neighborhood surrounded by some of the best dining experiences in the country. The California campus is in Campbell, in the heart of Silicon Valley, less than an hour away from San Francisco. The school is accredited by the Accrediting Commission Of Career Schools And Colleges (ACCSC).
The International Culinary Center promises award-winning, professional culinary programs in cooking, baking, and oenology. Specifically, ICE focuses on Culinary Arts with a Farm-to-table, Italian experience. Students will acquire the foundations of fine cooking by learning the proper, classic, and basic techniques of French and Italian cuisine. Additionally, students can complete an externship for credit alongside courses totaling 400-hours onsite, plus the 200-hour externship, for an estimated completion time of as little as 6 months. The 600- hour intensive curriculum emphasizes culinary techniques and foundations, knife skills, food safety, the art of stocks and sauces, pastries & desserts, plating & menu design, food costing & menu planning, seasonality, sustainability & nutrition, volume cooking, advanced techniques, and more
4. Institute of Culinary Education

The Institute of Culinary Education (ICE), founded in 1975, is one of the largest culinary schools in the world. The ICE offers award-winning programs, student-centric services, a strong alumni network, as well as externship and job placement opportunities. Speciality programs include Culinary Arts, Pastry & Baking Arts program, Restaurant and Culinary Management, and Hospitality Management. ICE's major philosophy is to focus on the important culinary techniques, not recipes. The school occupies a campus in the heart of New York City, but ICE is expanding and opening a second location in Los Angeles in 2018. Accredited by the Accrediting Commission Of Career Schools And Colleges (ACCSC), the Institute of Culinary Education matriculates approximately 650 undergraduate students.
The Institute of Culinary Education's School of Culinary Arts is designed for both working professionals and full-time students. Of course, ICE offers traditional Culinary Arts and Pastry & Baking Arts programs, but ICE notably offers an option to learn the administration and management side of food with its Restaurant & Culinary Management program where you will learn critical business tools, for any venture. ICE prepares students for many different careers from being a chef, restaurateur, entrepreneur, to positions in food media, research and development. Programs have an average completion time of 6 to 12 months depending on if you choose daytime or evening classes. The 650-hour curriculum requires 440 hours of class work with a focus on fundamental skills, soups & sauces, meat, fish, & poultry, global cuisines, modern culinary masters, and pastry. Students then complete 210 hours of an on-site externship where they develop an extensive network and gain incredible employment opportunities. Courses offer a global perspective and incorporate the local influence and diversity of Los Angeles. Most classes serve 16 or less students thus offering individual attention, and ICE won the IACP award for "Culinary School of Excellence" in 2003, 2008, 2011 and 2015, making the school rather prestigious.
5. Sullivan University National Center for Hospitality Studies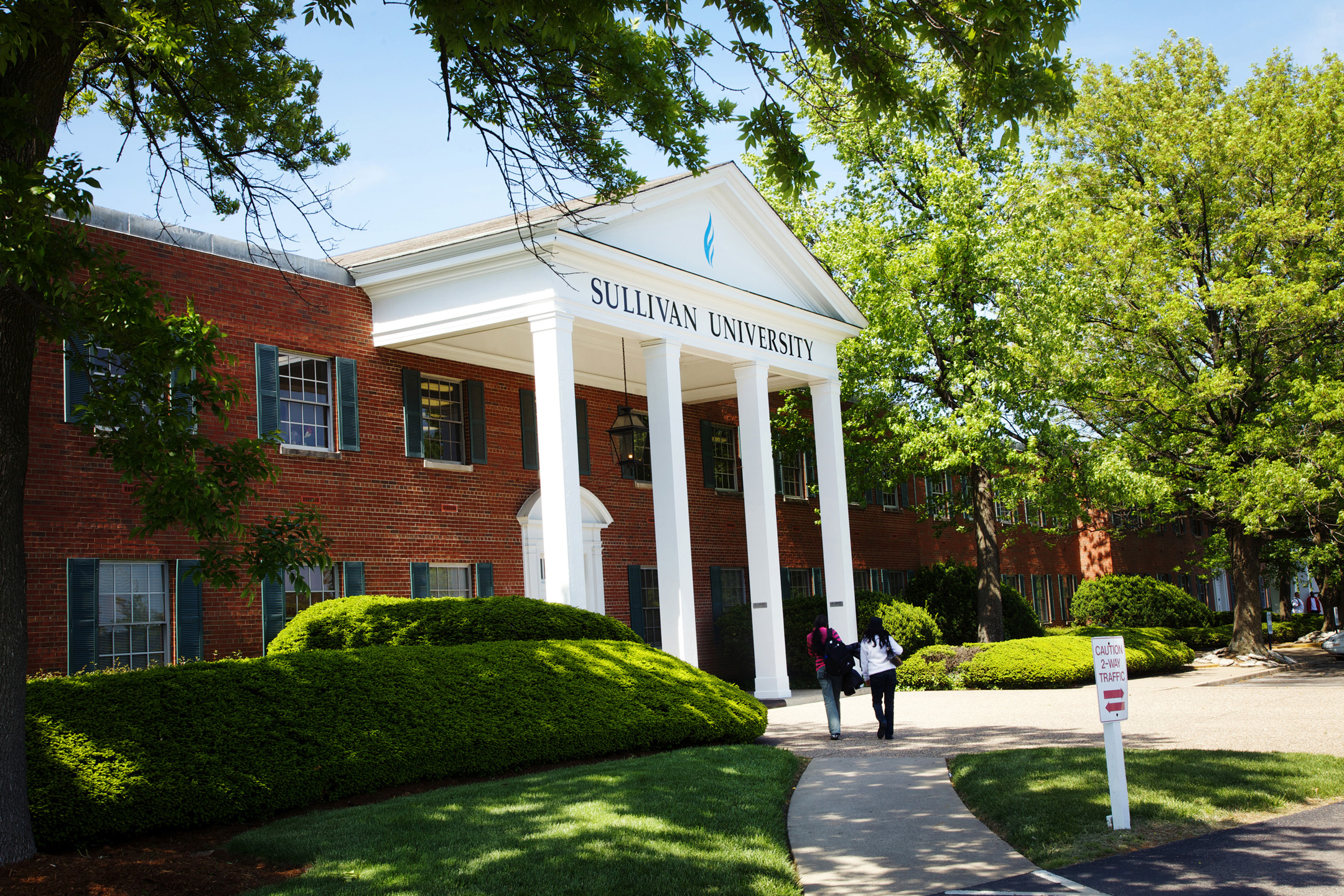 Sullivan University National Center for Hospitality Studies (NCHS) is a private institution that offers 4 Associate of Science degrees in Baking & Pastry Arts, Culinary Arts, Event Management & Tourism, and Hotel & Restaurant Management, as well as a Bachelor of Science in Hospitality Management. Sullivan's NCHS maintains a campus in Louisville, Kentucky, in the Highlands area about 15 minutes from the metro area–Louisville was recognized as one of Top Travel Destinations, within the Top 30 Cities for Young Entrepreneurs, and within the Top 10 Restaurant Cities in America by The Lonely Planet. Ranked among the Top 20 Hospitality Schools in the U.S. by Full Service Restaurant Magazine, NCHS offers 8 state-of-the-art facilities that include kitchens, pastry labs, and a gourmet restaurant. Additionally, the campus offers many amenities for resident students such a heated outdoor pool, fitness center, theater & game room, and much more. Accredited by the Southern Association Of Colleges And Schools Commission On Colleges (SACSCOC), Sullivan University National Center for Hospitality Studies enrolls approximately 650 undergraduate students.
Sullivan University National Center for Hospitality Studies prepares students for careers as executive chefs, food & beverage directors, restaurateurs, and corporate executives. The program prepares culinary professionals with a solid foundation as well as knowledge of new cooking technologies and experiential learning to succeed in a competitive industry. All with an average completion time of as little as 18 months. The 94-credit-hour program requires typical core coursework, but students will also gain real-world experience by completing practicums and externships at the best local restaurants. The curriculum also stresses the importance of the communication skills necessary to function in the field of hospitality, so students also take a public relations course. Examples of classes you will take include: Basic Culinary Theory, Basic & Advanced Culinary Skills Laboratory, International Cuisine, Nutrition, Wine & Spirits, but also basic Mathematics. The program offers prestige because the Culinary Arts and the Baking and Pastry Arts programs are accredited by the American Culinary Federation's Accrediting Commission, and Sullivan prides itself for its talented and industry-experienced faculty made up of top notch executive chefs. Finally, the program guarantees affordability thanks to a generous transfer credit policy.
6. New England Culinary Institute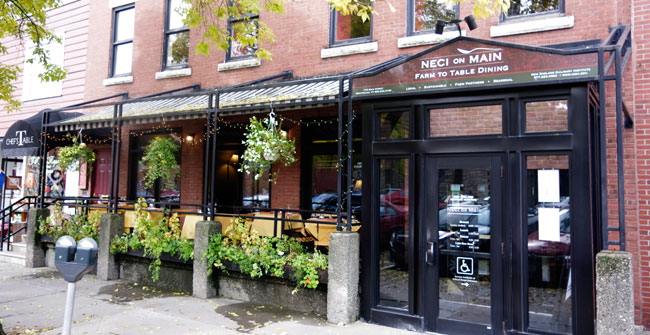 The New England Culinary Institute (NECI), started in 1980, is a private, for-profit, nationally-recognized institution that offers an intimate environment, full immersion, a hands-on approach, and a rigorous curriculum. Externships provide opportunity for excellent job placement while personalized programs in Culinary Arts, Baking & Pastry Arts, Food & Beverage Business Management teach fundamental and technical culinary skills. The establishment sits on a campus in Montpelier–Vermont's capital–known for its farm-to-table philosophy and finest artisanal produce. The New England Culinary Institute enrolls roughly 268 undergraduate students and promises a student-faculty ratio of 16:1.
New England Culinary Institute's focus is within the Culinary Arts, where aspiring chef may choose among a Certificate in Professional Cooking, an Associate of Occupational Studies (AOS), and a Bachelor of Arts (BA) in Culinary Arts. Students enjoy great flexibility as most programs are also offered online. The Associate degree prepares students for front-of-the-house careers, and programs balance the art of cooking with the foundations of business management and has an average completion time of 16 months. The program includes a 12-month residency and a 15-week externship. The 62-credit-hour program offers a comprehensive education covering a wide area of disciplines: applied science, critical & creative thinking, personal & professional development, classical techniques, world cuisines, baking & pastry arts, and business management. This program blends mastering technical kitchen skills and general education classes, lab instruction, and practical skills that will be applied in the kitchen. At the end of the program, students will have acquired the theoretical knowledge of cooking and hands-on practice supplemented with foundations in business. The program is prestigious thanks to award-winning Chef-Instructors including Vice President of Culinary Operations and Executive Chef, Jean-Louis Gerin, who happens to have won the Food Network competition, Chopped. Finally, the program offers affordability thanks to an option to transfer applicable credits.
7.Kendall College of Culinary Arts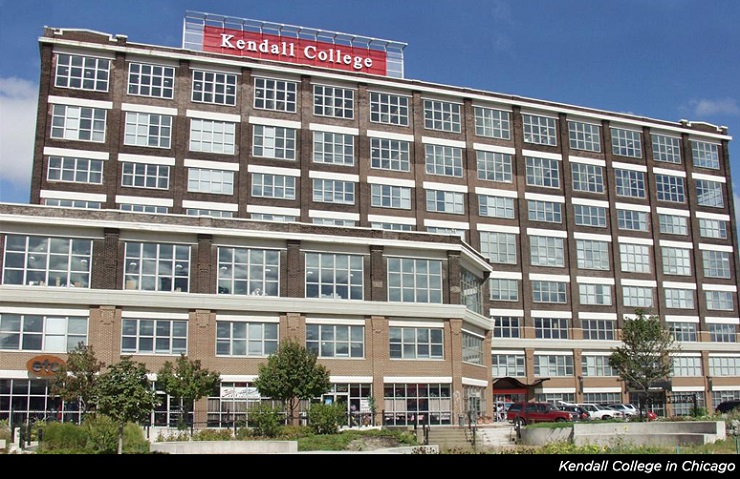 Kendall College of Culinary Arts, started in 1934, is a private institution of higher learning and a premiere culinary arts institution offering undergraduate degrees in culinary arts, business, early childhood education, and hospitality management. Kendall's global network of more than 70 institutions in 25 countries offers extensive networking opportunities and one of Kendall's programs ranked #1 in the state by Chicago Michelin Restaurants. The school operates a campus in Chicago, IL–a city well known as a culinary center–that maintains an on-site sustainable garden to ensure access to fresh produce. Several degree programs offered including: Associate of Applied Science in Culinary Arts, Associate of Applied Science in Baking and Pastry, Accelerated Associate of Applied Science in Culinary Arts, Bachelor of Arts in Culinary Arts, and a Bachelor's in Business with a concentration in Culinary Entrepreneurship. Additionally, Culinary Certificate Programs are available for beer and wine professionals. Finally, Kendall even offers educational camps for teens and recreational culinary classes. The establishment occupies a Chicago Goose Island Campus that features 12 production-style kitchens with advanced equipment, specialized chocolate/sugar machinery, garde manger kitchens, and a community outdoor bread/pizza oven. Accredited by the Higher Learning Commission, Kendall College of Culinary Arts guarantees a student-faculty ratio of 9:1 and 17% of classes cater to fewer than 20 students.
Kendall College of Culinary Arts balances general education with practical skills and knowledge-based industry standards. Upon graduation, students will show mastery of kitchen fundamentals like knife skills, safety, and hygiene; develop a creative mind; and exhibit an understanding of classical cooking techniques as well as modern and international trends. Students practice their advanced skills on-campus in the Michelin-recommended fine dining restaurant and the program has an average completion time of 7 quarters for the Associate's and as little as 2 years for the Bachelor's degree. The innovative curriculum integrates a global perspective, leadership development, and a team working approach. A typical course sequence will include: Intro to Professional Cookery; Stocks, Sauces, & Soups; Sanitation; Menus; A Global Chef's Perspective; and General Education. Additionally, courses are required in Baking & Pastry, Cost control, and Garde Manger. Finally, students will work on Advanced Skills, Professional Development, and Food Service Management, followed by a Culinary Internship Practicum. This is a great program because of an award-winning faculty that has extensive experience in all aspects of the food service industry, and because 92% of Culinary Arts School graduates gain employment within 6 months of graduation.
8. Auguste Escoffier School of Culinary Arts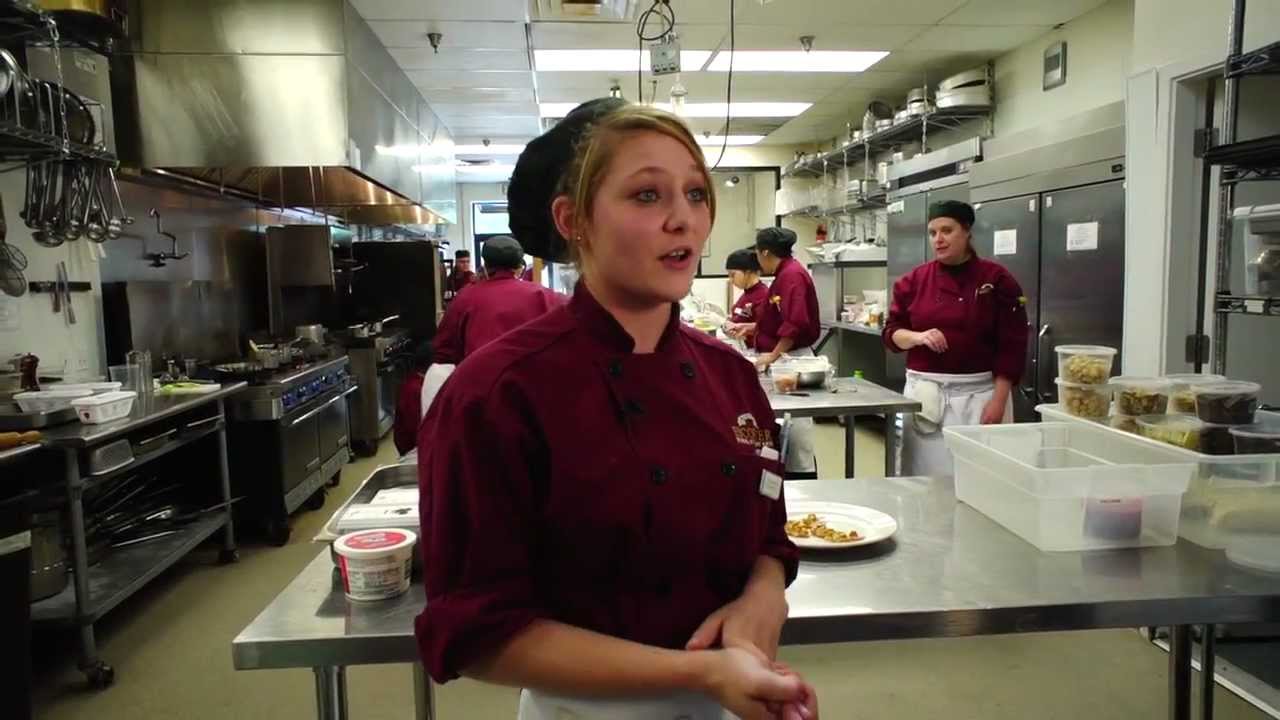 The Auguste Escoffier School of Culinary Arts (AESCA), started in 1991, offers professional culinary arts programs based on the edicts of Auguste Escoffier, who brought the customary "brigade system" to the kitchen hierarchy. Auguste Escoffier revolutionized the way we eat with his modern approach to food preparation–a protocol that most fine-dining restaurants adhere to still today. With world-class advanced culinary education programs in Culinary Arts, Pastry Arts, and Online Programs, AESCA is regarded as one of the 10 Best Culinary Schools in America according to The Daily Meal in 2015. The establishment sits on campuses in downtown Austin, Texas–renowned for its food culture–and beautiful Boulder, CO–in foothills of the Rocky Mountains. The Auguste Escoffier School of Culinary Arts is accredited by the Council On Occupational Education (COE) and approved and regulated by the Texas Workforce Commission.
The Auguste Escoffier School's Associate of Occupational Science Degree in the Culinary Arts will help students gain a comprehensive foundation and a well-rounded exposure to facets of the industry such as food service preparation; operations & management; food safety & sanitation; the art and science of baking and pastry arts; managerial accounting concepts; business planning; pricing; credit management; government regulation; and legal concerns. The culinary industry requires experience and expertise in settings such as restaurants, resorts, hotels, and many other food service opportunities, and this program will prepare students for all of this. The Associate of Applied Science Degree Program in Culinary Arts is 60 weeks long, divided into 6 weeks of Farm to Table Experience, 12 weeks of industry externship, and the remaining 42 weeks of the Diploma Program in Culinary Arts. Also available is a certificate in Culinary Arts Fundamentals, which is offered online and is only 54 weeks in length. The curriculum blends practical skill development with real-world experience and covers a wide range of subjects including: Culinary Foundations, Culinary Arts, Business & Professional Communications, Regional Cuisines, the Science of Nutrition, Culinary Entrepreneurship, Foodservice Math & Accounting, even Technical Writing for the Hospitality Industry, and more. To complement this program with concepts from culinary basics to regional and classical cuisines, a Farm To Table® Experience emphasizes a direct relationship with farmers. Additionally, students participate in an externship at a local restaurant, hotel, or other food service establishment, bringing real world experience and providing insider access to the industry. The program guarantees prestige thanks to an industry-experienced faculty. Finally, the program provides affordability with financial aid and payment plan options, and 95% of graduates find employment.
9. Metropolitan Community College–Nebraska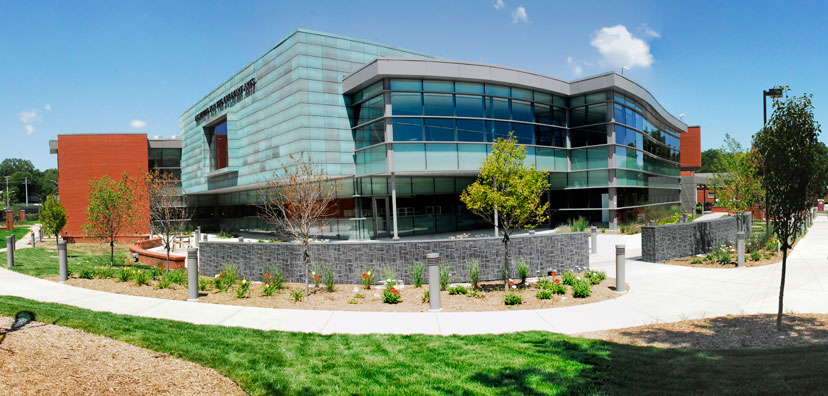 Metropolitan Community College–Nebraska, established in 1974, is a public, student-centered, vocational institution that offers highly relevant programs, certificates, and associate's degrees in General Studies & Humanities, Liberal Arts & Sciences, Health Professions, and Engineering Technologies & Engineering-Related Fields. The Institute for the Culinary Arts at Metropolitan Community College is comprised of the following programs: Culinary Arts & Management and Hospitality & Restaurant Leadership. ICA ranks among the top culinary schools in the country and the school maintains state-of-the-art facilities. The college occupies an urban campus in Fort Omaha, NE that includes a Bioretention Shelter–a green roof that adds to the beauty of the surroundings–and a campus in Kansas, Missouri. Also accredited by the Higher Learning Commission, Metropolitan Community College–Nebraska registers roughly total 19,234 undergraduate students.
Metropolitan Community College–Nebraska's program prepares students to fill any positions in the hierarchical system within a kitchen, from line cook, sous-chef, or executive chef to restaurateur. From basic knife skills through every station on the kitchen line, and in a variety of settings–hotels, restaurants, cruise ships, military bases, hospitals, catering, universities, and assisted living establishments–students will learn it all. The Culinary Arts and Management program offers two tracks: a general Associate's in Applied Science, which prepares graduates for positions as chef, sous chef, or culinarian; or the Baking and Pastry Associate's in Applied Science, which is designed for students who want to become professional bakers or pastry chefs. The general track covers American and world cuisines, protein fabrication, garde manger, fine dining, student manager, table service, and practical exams. Also available are different certificates in Culinary Arts and Management, Baking and Pastry, and Culinary Arts Foundations. Additionally, an Associate's in Applied Science/Hospitality and Restaurant Leadership is offered. The major requires only 38.5 credit-hours where the curriculum focuses on concepts such as cooking theory, kitchen technique, and ingredient handling. The program guarantees prestige thanks to offering many culinary programs that are accredited by the American Culinary Federation Accreditation Commission.