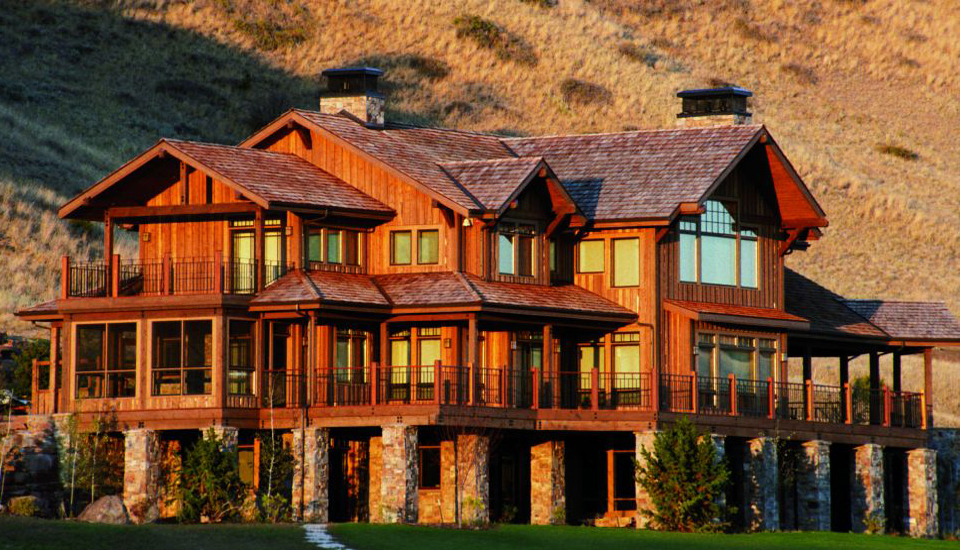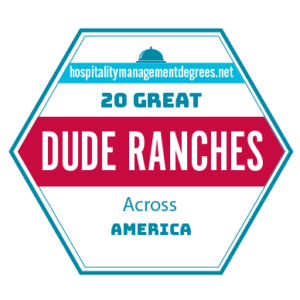 The hustle and bustle of everyday life are starting to become pretty unnatural. Though we live in the 21st century, humanity has only subsided with what we now call creature comforts for about 100 years. Why even going home, the modern American has to learn to unwind with the unnatural dings, buzzes, and blairs of the phones and TV. It's time to press pause and unplug. Chances are, if you're reading this you feel it. What is it? That pull to head back to nature and sync up with your natural rhythms- a chance to connect with animals, and breath in fresh air- a place where the only sounds you hear are the clacking of horse hooves, birdsong, and flowing streams. Maybe you and the family are looking to change scenery and take on a more wholesome approach to your next vacation. Or maybe you and your partner get out everywhere and are looking for new places to go equitrekking across fields, hills, and mountains. We took a look around for the best dude ranches in America, and though we noticed that naturally there were more to select from out West, there was something for everyone in most regions of the United States. We decided to cast a wider net and look at guest ranches and dude ranches that span the nation with unique amenities, activities, and one single-thing that unifies them all: re-connection with the wilderness. Whatever your reason for trying to find a beautiful ranch to call your own, there's something for all sorts of adventurers below.
2E Twin Elm Guest Ranch- Texas
Founded in 1939, this 230-acre ranch is one of the oldest in the Hill County of Bandera, Texas and the perfect place to switch off and escape the demands of everyday life. There are no phones and no TVs here! Twin Elm accommodates all sorts of travelers whether camping along the Medina River or those toting their own caravan and horses, all are welcome. Just be sure to have your up-to-date Coggins on each horse before arrival. Novices and advanced riders alike are welcome to come ride- and your instructors are some of the best champion rodeo riders in the country. Speaking of Rodeo, you'll have an opportunity to see one every Friday night, so we recommend a long weekend! If you're tuckered out, take a hayride, kick back on an inner tube, or cuddle up by the campfire. The nearby town is known as the "Cowboy Capital of the World" and a true rancher's town with dance halls, saloons, and local Western bands. If that weren't enough, Twin Elm is also family-friendly and accommodates large parties and special occasions to boot!
Vee Bar Guest Ranch- Wyoming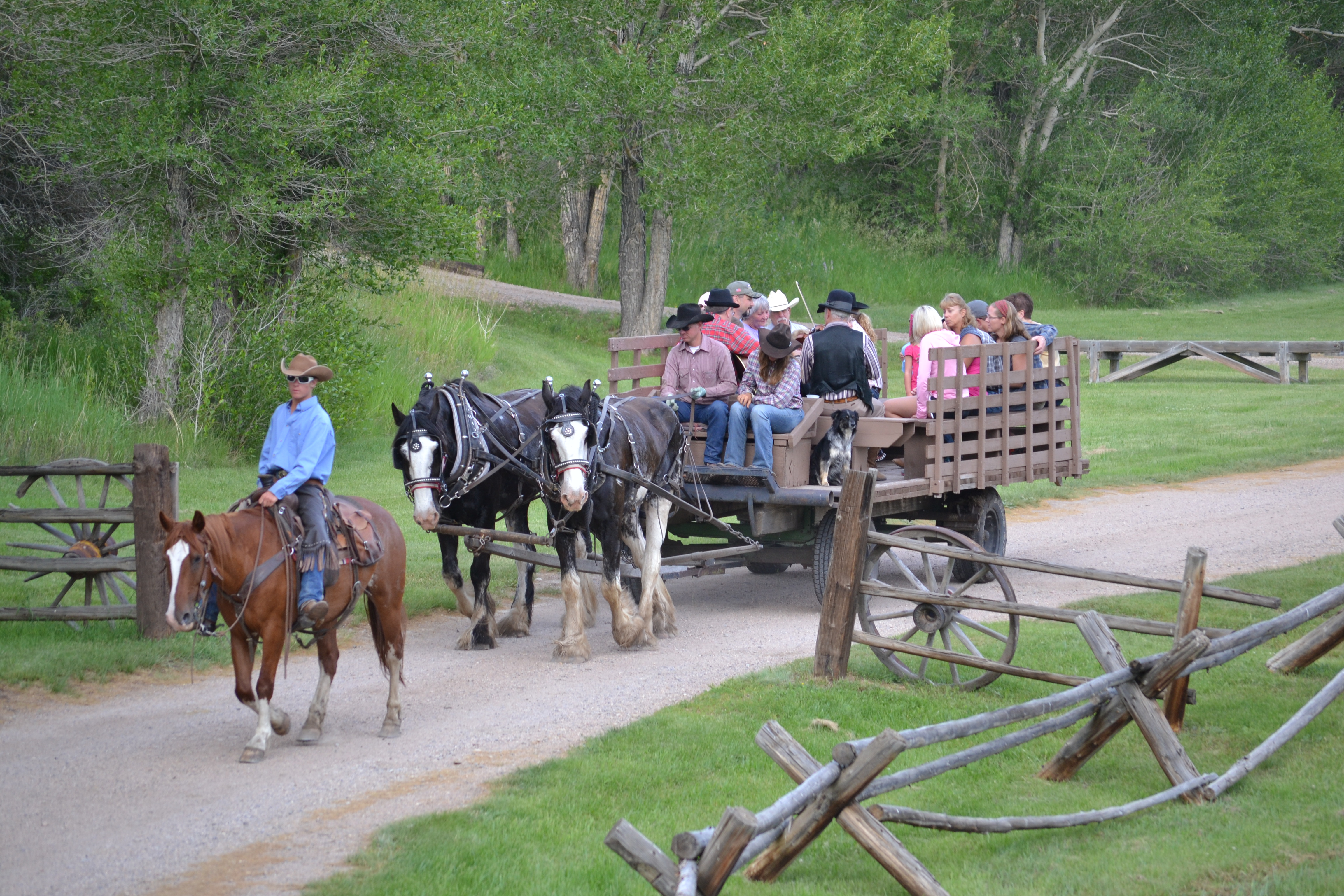 Vee Bar Guest Ranch is a family run ranch that makes the perfect getaway for groups, families, and couples. Here you'll experience first-hand what it's like to herd cattle, work with horses, photograph the great outdoors and more. If you're all done horsing around, no worries! Vee Bar offers hiking, fishing, tubing, and camping. In the wintertime you can ski, cross countyr ski, go sledding, or snow shoeing. You'll love the workshop experiences including the ever-popular adult week- a great opportunity to meet and greet like-minded adults who just like you are looking for the great escape. The kids are welcome too and consider taking a trek out to Vee Bar in the Summer between June and August- a popular time of year to host a family reunion. At the end of the night find your own way to unwind either in the hot tub or John Wayne Saloon where you'll find games and a fully stocked bar.
Alisal Guest Ranch and Spa- California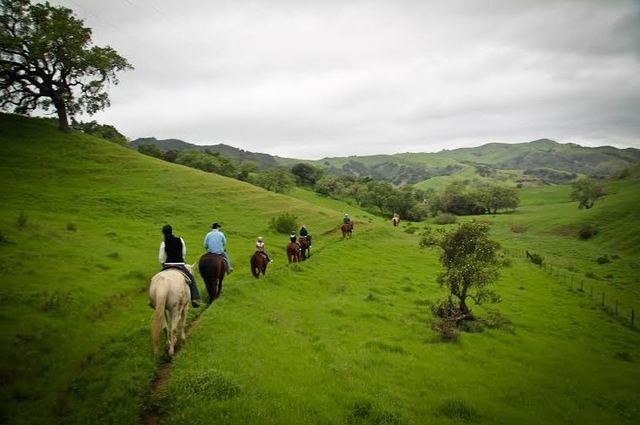 Located in California's famous Santa Ynez Valley is the 10,000 acre ranch and spa that will leave you feeling awe-inspired and genuinely renewed. This ranch and spa is a match made in California heaven combining the raw and rich outdoors with a lush and lulling relaxing spa experience. Outside you'll experience well over 50 miles of riding trails, a spring-fed lake for fishing, as well as an 18-hole championship golf course. Moments away you'll discover over 75 new world vineyards and wineries and an old-world Danish village known as Solvang. Check out their vintage motorcycle museum and the Elverhoj Museum of History and Art. Meanwhile, back at the ranch, unwind with a game of tennis, take a dip in Alisal Lake, or let the kids try their hand at caring for horses, archery, and the simplicity of slinging a lasso. Finish off your stay with the "Cowboy Cure" a 60 minute body scrub massage, and restorative treatment.
Cherokee Park Ranch – Colorado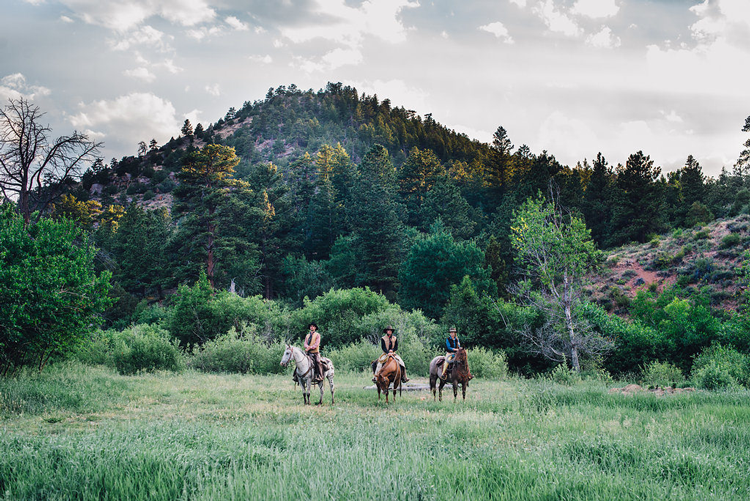 Cherokee Park Ranch is an all-inclusive dude ranch that has welcomed multiple generations of guests since 1886. Here you'll probably run into a few return customers as the vast majority have enjoyed this Rocky Mountain ranch for decades. If you're looking for an unforgettable all inclusive experience for yourself or your family, this is it. Chefs use locally sourced ingredients, the pond is loaded up with Rainbow Trout, and children aged 2-5 are welcome to take a pony ride. Like in all dude ranches this is a horseback riders, dream. Here you are welcome to ride under a canvas canopy or the canopy of the stars. Ready to say "whoa"? Try hiking, mountain biking, swimming, skeet shooting and tubing. When it's time to hit the hey there's plenty to choose from including 1-3 bedroom cabins all with their own unique theme. This all inclusive vacation dude ranch is the place to go for the next generation's much-needed digital detox.
Los Pinos Guest Ranch- New Mexico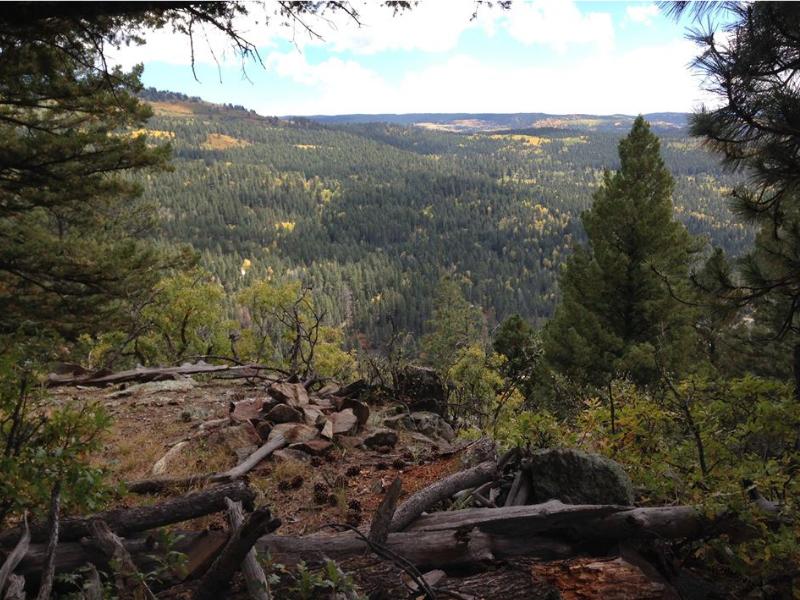 Does your heart pine for a real taste of the wilderness? Get lost in the Pecos High Country of New Mexico about an hour Northeast of Santa Fe. Free from worry and care nestled in Elk Mountain you'll find Los Pinos Guest Ranch. Back in the wilderness you're free to hike, take guided horseback rides, or just breathe in the fresh air. Coniferous forests and aspen groves are you backdrop in what is known as the Santa Fe National Forest. The Pecos National Historic park is just 25 miles away down the Pecos river. Other nearby national parks and monuments include Aztec Ruins, the Carlsbad Caverns, and Pecos Pueblo National HIstorical Park. At night time you'll feel right at home and can sit for a spell on the rustic front porch- a great place to gather or simply muse. At night round up the group and head fireside when things start to cool off. Plan your trip in the early Springtime to get a peek at the native wildflowers. A stay at Los Pinos is like staying with family.
Mountain Sky Guest Ranch- Montana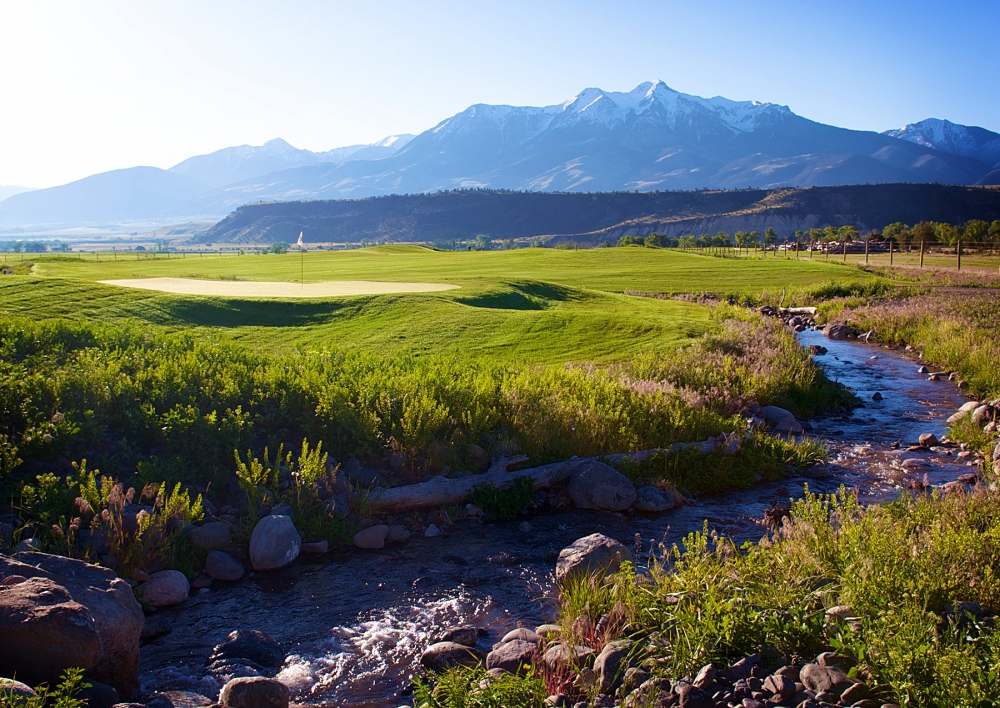 If a stay at a dude ranch moments from Yellowstone National Park in Paradise Valley doesn't sound like… well, Paradise, then we don't know what does. Mountain Sky Guest Ranch is a great place to land for all levels of riding styles and abilities. And with over 10,000 acres to explore you may never leave the saddle during your stay here. That being said,this all-inclusive dude ranch has something for all types of outdoor enthusiasts and lovers of physical exercise. Round out your experience with a yoga class, golfing, clay shooting, fly-fishing, or a tour of Yellowstone. You won't head home sore, either as Mountain Sky Guest Ranch features a Wellness Center were you can grab a massage or try out an afternoon aqua stretch class. When it's times to eat you'll be really looking forward to it, and luck you- Mountain Sky has a number of gourmet chefs who are ready to serve you their signature dishes and accommodate any dietary requirements.
Clear Creek Guest Ranch- Burnsville, NC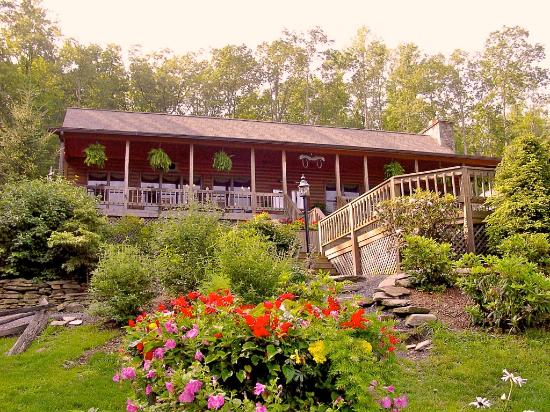 Nestled in the Pisgah National Forest is Clear Creek Ranch. Pisgah is one of the most biodiverse regions in the world. And though when you think "dude ranch" you may think of points West, Clear Creek has everything you would find on a typical ranch and more. The scenery is breathtaking and certainly one of the major perks of this affordable dude ranch location. Nestled in the Great Smoky Mountains you'll never want to leave the saddle. If horseback riding is not for you of course hiking, biking, and golf are also part of the package. Accommodation is versatile and among our most affordable picks. Guests may stay for as few as 2 nights or take on a longer stay for a week or more. Have you ever wanted to learn how to line dance? Now is your chance. When you're ready to unwind with a brew, try Asheville or Black Mountain- both have great spots to find their renowned local beers, restaurants and more.
Mayan Dude Ranch- Texas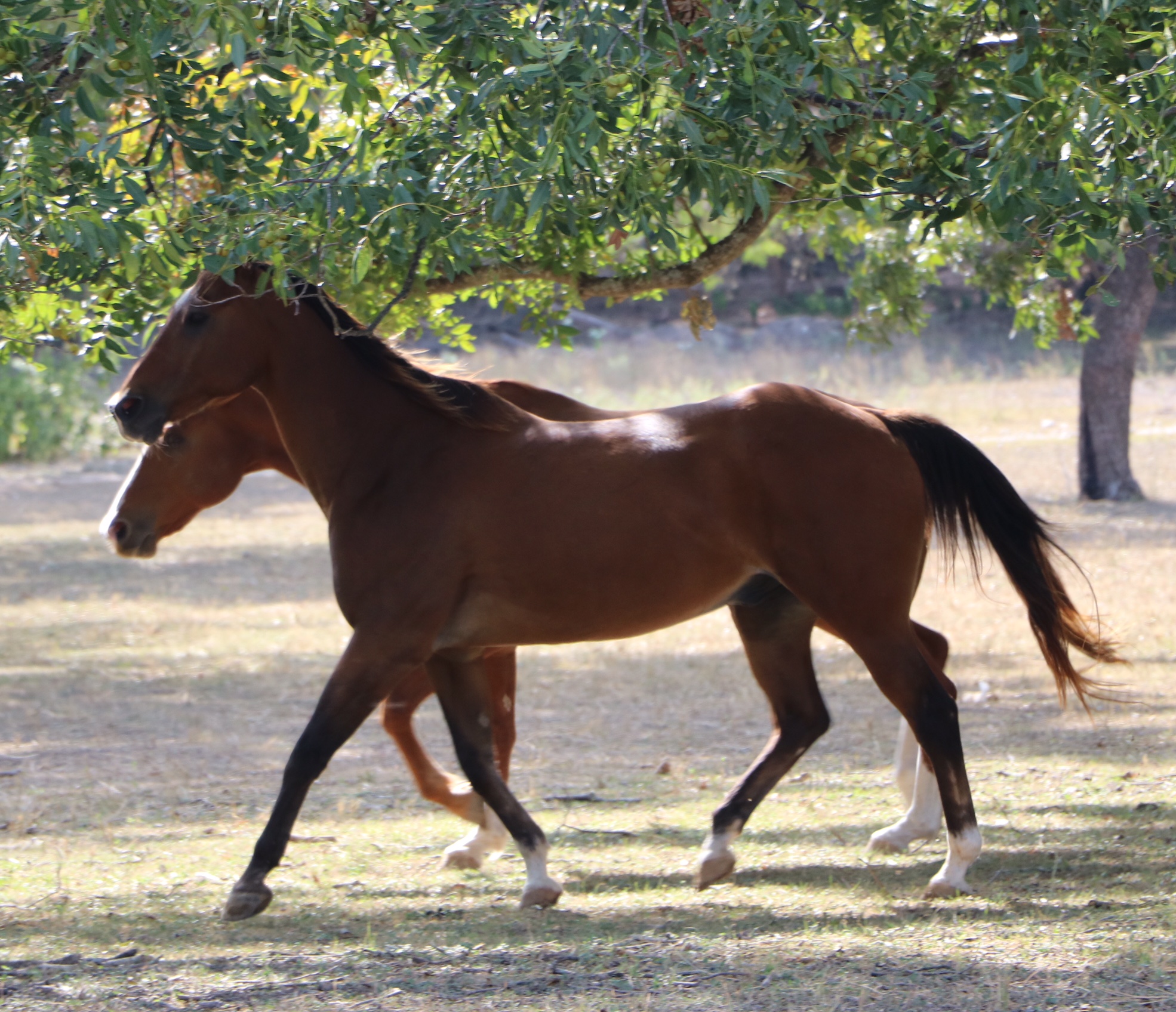 Enjoy a "cowboy's" breakfast. Stay in a Western style lodge. Take some time to work out the steps to a few barn dances, and soak in the scenery. Mayan Dude Ranch is a great family getaway and is here when you are ready to press pause on the face-pace tech-centric life and get out to wholesome nature. This is a great place to take the whole family and only a short ways a way from some dinosaur tracks- who doesn't want to see those? Barbeque, Mexican fiestas, and steak are always on the menu and they boast the "best sweet and sour ribs"- you'll just have to try them and see for yourself. If line dancing and horseback riding don't fill the time, then why not jump on a hayride, try your hand at some roping, take a dip in their outdoor pool or have a sing-a-long by the bonfire? This is a true cowboy's or cowgirl's retreat. Be sure to check their nightly schedule so you can plan your evening activity accordingly.
Tanque Verde Ranch- Tucson, Arizona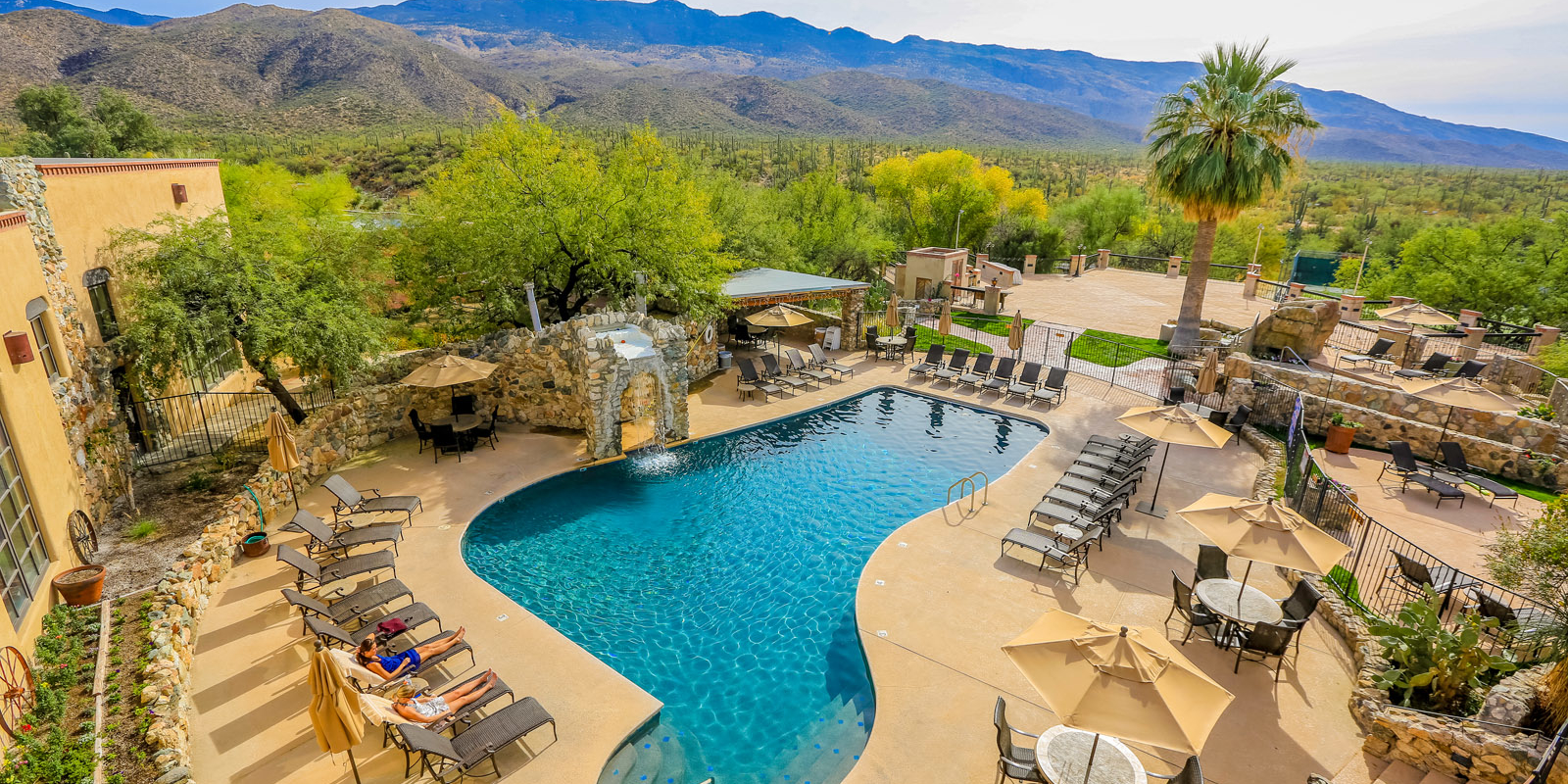 Tanque Verde Ranch is like a resort for folks who love a guest ranch. This all-inclusive dude ranch is a great place to hit the trails or simply take in the scenery. This is a family-friendly resort and babysitting is available on the premise if you're ever looking for a day without the kids. All stages of riding experience welcome- from first timers to life longers and riding instruction is available. And the type of riding activities are endless including overnight trips, hunting trips, nature rides, mountain ride, cattle drive and more. After a few days in the saddle, we highly recommend you give canoeing, rock climbing, river rafting, and western dancing a try. You can even take day trip to local historic sites, national parks, or nearby champion golf courses. Do you really just want to take things slow? No sweat! The art of relaxation is centric to Tanque Verde where you can head out with friends and simply observe nature, and swing in a hammock. If there are more knots in your back than in your rope, relax in La Sorona Spa and let the massage therapist help you get untangled.
Western Pleasure Ranch- Idaho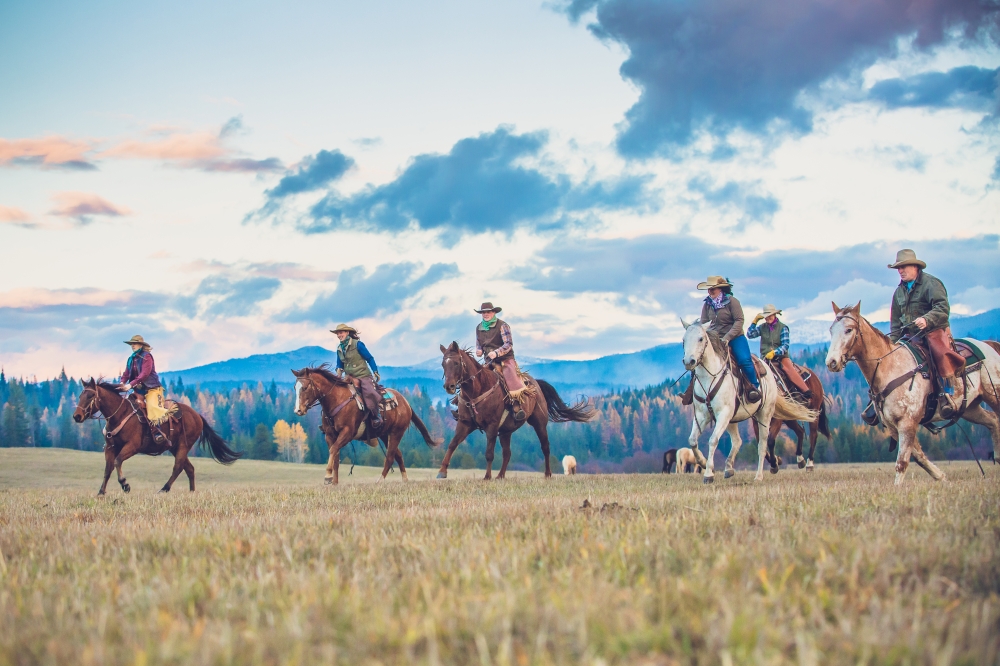 It is all in the name at Western Pleasure Ranch in Sandpoint, Idaho. Sandpoint is located along the majestic Lake Pend Oreille and is a magical location for a romantic retreat or family vacation. If you do bring the kids, the children's camp program is fantastic and teachers kids 8-18 all about the love and care required for a horse as well as equipment care. This family-run ranch excels at passing down the traditions of running a ranch. In the Summertime, the Youth Horsemanship program runs like a camp and is a week in length and culminates with a horseshow. Lodging is available in either their handcrafted log cabins or in one of the lodge's guest rooms. If you need a break from reins spend the day shopping or take a dinner cruise on Lake Pend Orielle. It may come as no surprise that fishing, canoeing and rafting are all popular activities available just around the riverbend. In the wintertime, enjoy horse-drawn sleigh rides, snowshoeing, skiing and more. A great adventure awaits no matter what time of year at Western Pleasure Ranch in Idaho.
Drowsy Water Ranch- Colorado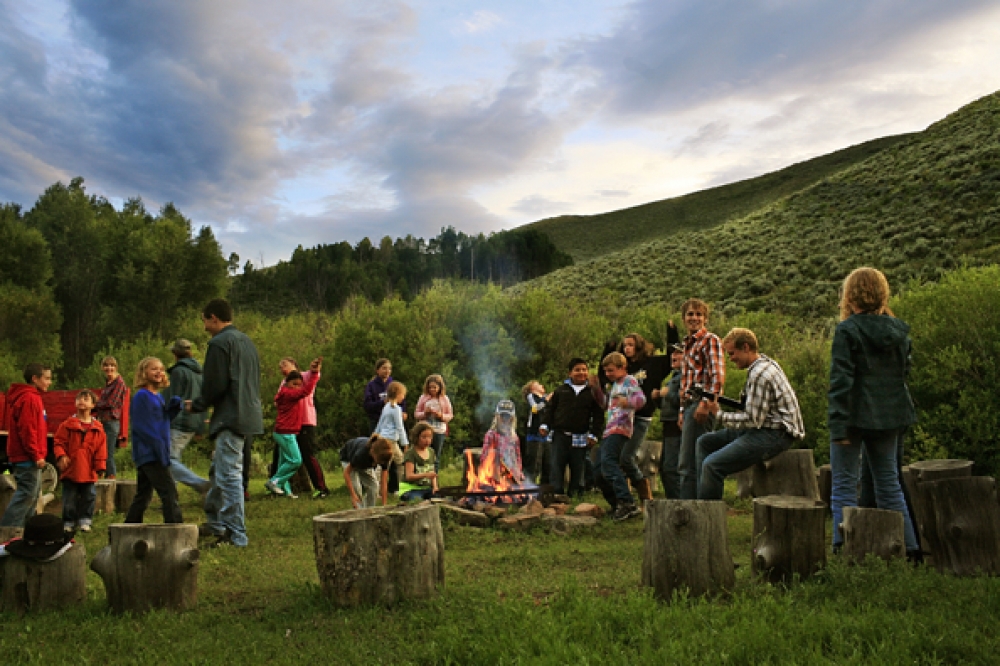 Drowsy Water Ranch keeps you on your toes Western dancing or sweeps you off your feet with their many horseback riding programs. There's something for all ages- including infants and young children. This is a great family ranch. Horseback riding excursions are suitable for the beginner or individual who has rode their whole life. This is truly an all-inclusive place for you to either saddle up and dive into all of the ranch activities or simply take in the magnificent views of the Rocky Mountains. This dude ranch has a zip line course, areas for mountain biking, nearby golf, hiking, and more. If you are taking an extended stay in the Winter, Drowsy Water is a short bus to a number of nearby accommodating ski lodges including Breckenridge, and Eldora. At the end of the day you will love the cozy lodge and accomodations decorated with all of the Southwestern trimmings. You'll never want to leave Drowsy Water Ranch.
C Lazy U Ranch- Colorado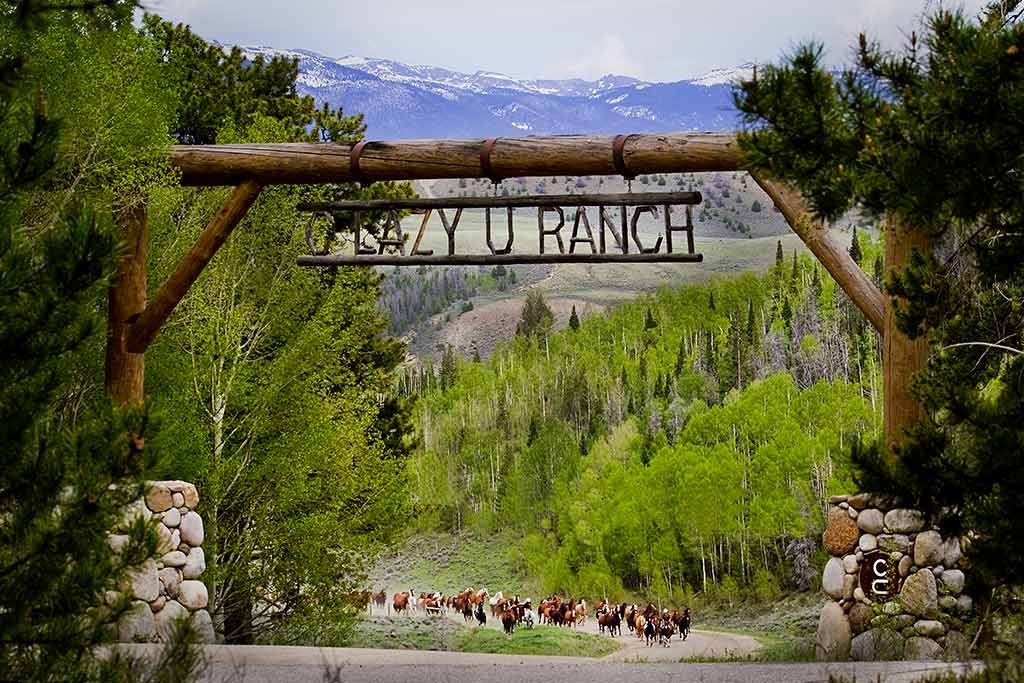 Are you a city slicker ready to unplug and break free from the hustle and bustle of city life? Perhaps you're the type who has always been called "the horse whisperer." Doesn't matter where you're from or what your background is, C Lazy U is the perfect all-inclusive guest ranch getaway for the adventurer in us all. No matter what time of year you're ready, C Lazy U has something spectacular waiting for you. If you decide to make the trip in Winter, you are only a bus ride away from nearby ski lodges, hills for sledding or snow tubing not to mention a thrilling ride on a snowmobile. Wanna stay close to the ranch? C Lazy U has private snowcast skiing as well. If you're ready to get back in the the saddle, there's a 200 horse headcount and the trails winding through the Rocky Mountains are breathtaking. Has it been awhile since you were up on a horse? No matter! There's something for beginning to advanced riders. Other activities include mountain biking, trap shooting, archery, tennis, hiking, and spa treatment. Expect to make this vacation one you'll enjoy again and again.
Eaton's Ranch- Wyoming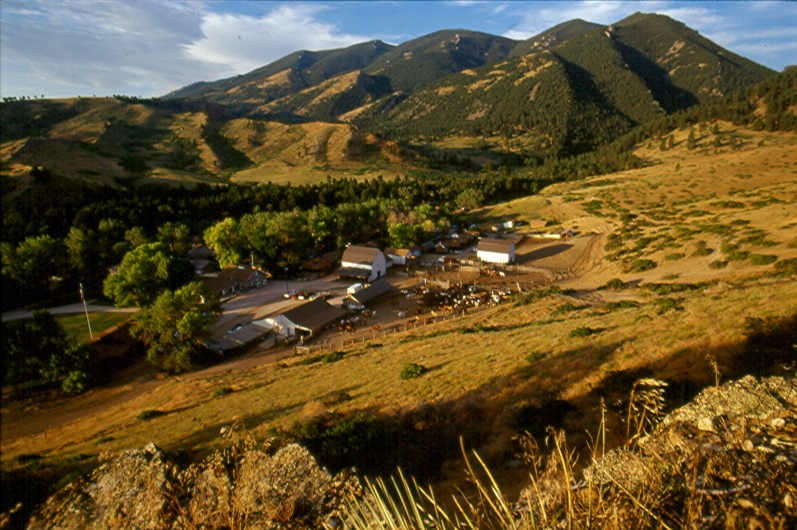 This family-owned and operated ranch located in Northern Wyoming just off the border of Montana is the perfect place to head for a wholesome family vacation. Couples and small groups are always welcome, of course! Lodging is extensive and varied and will accommodate large parties. When at the ranch you can trail ride twice daily or take an all day ride and explore the nearby Bighorn National Forest. If you're ready to jump out of the saddle, you could spend the day soaking up the sun in the swimming pool or head over to Wolf Creek to catch rainbows, and largemouth bass. The kids will love to try their hand at archery, and roping and the whole family can join in for their barbeques, dances, and dude ranch games. If you just need a day to unwind- take the morning to go bird watching and spend your afternoon in the hottub. The evenings are great for campfires, fine dining, or cocktail hour. There's something for all ages at Eaton's Ranch.
The Ranch at Rock Creek- Montana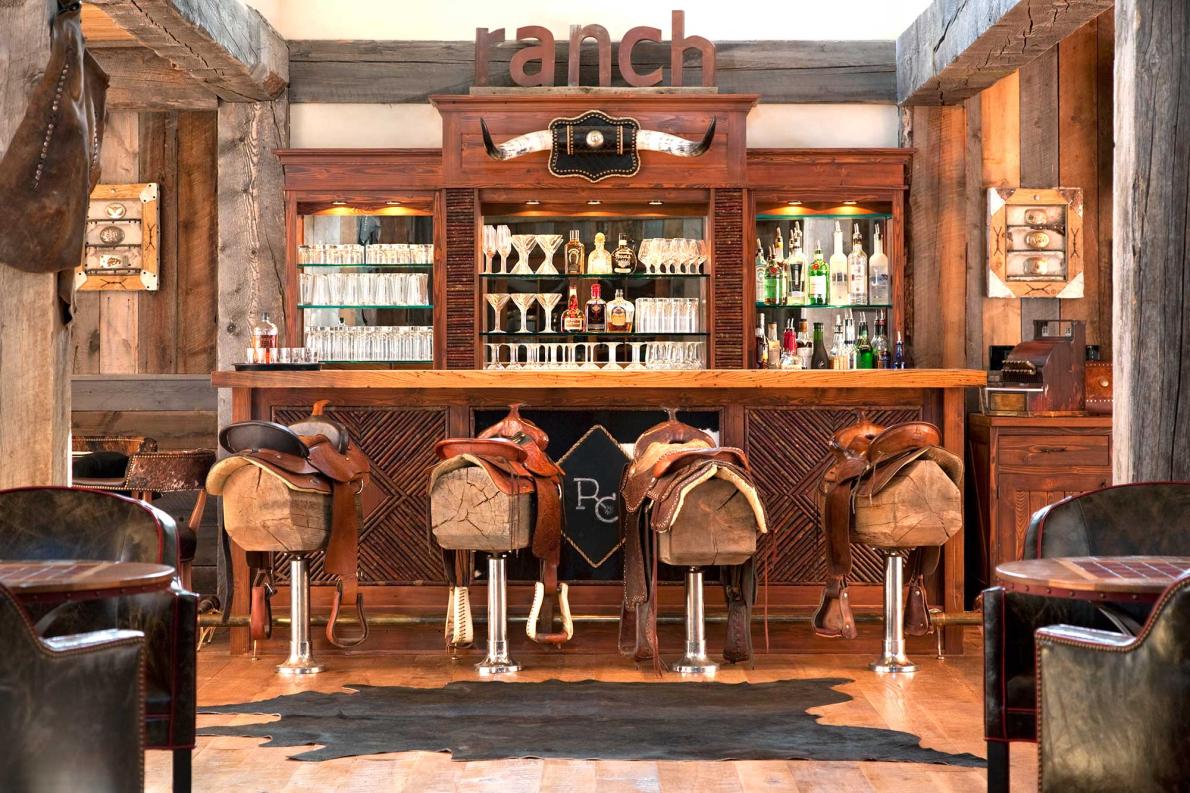 Learn how to be a real ranch hand. Take a trip cross-country on skis. Try your hand at archery. Or just grab a fishing pole and sit and listen to the sounds of nature. All sounds pretty great, right? Chances are you're here to escape the hustle and bustle and get back to nature. The Ranch at Rock Creek is an all-inclusive resort-like dude ranch that will leave you with memories to last a lifetime. No matter what the season, there's a corresponding activity that you will either have done your whole life or have never tried before. No matter what you're level of experience all are welcome- and don't forget to bring the kids. The children can learn how to geocache, lasso a steer, fish, hike and more. If you like shooting sports, not only are trap and clay shooting available but you can spend your afternoon down at the range if you please. Want to dig a little deeper into nature? Try one of Rock Creek's courses that include nature photography as well as their "Master Naturalist" class. You'll leave wanting to come straight back, and who knows- after a week on the Ranch you just might never leave.
Triple J Wilderness Ranch- Montana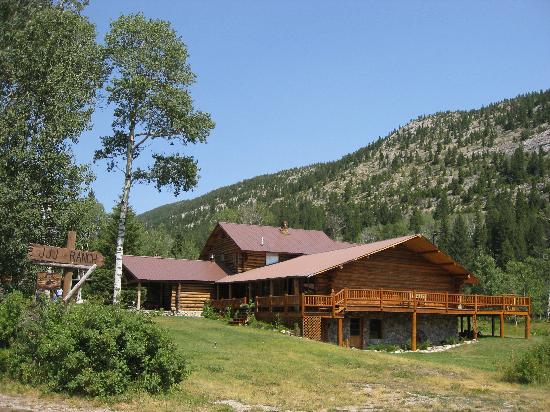 When it comes to a dude ranch vacation, Triple J is classic! Learn from a real Wrangler how to tend to the ranch. Kids learn how to throw a rope, and everybody rides! The frontiersman or woman inside of you comes to life just south of the Blackfeet Indian Reservation overlooking the Flathead National Forest. After fishing, hiking, and riding chances are you're going to be ready to eat, and Triple J serves up hearty and wholesome Western-style cuisine made with fresh local produce. Special diets are readily accommodated. Finish up your day with one more ride, float in the lake or soak your sore muscles in the hot tub and watch the sun go down. When you're ready to call it a day, the cozy cabins are waiting fully equipped with mini fridge, coffee , tea, and grand views. This is a vacation that you won't soon forget.
Southern Cross Guest Ranch- Georgia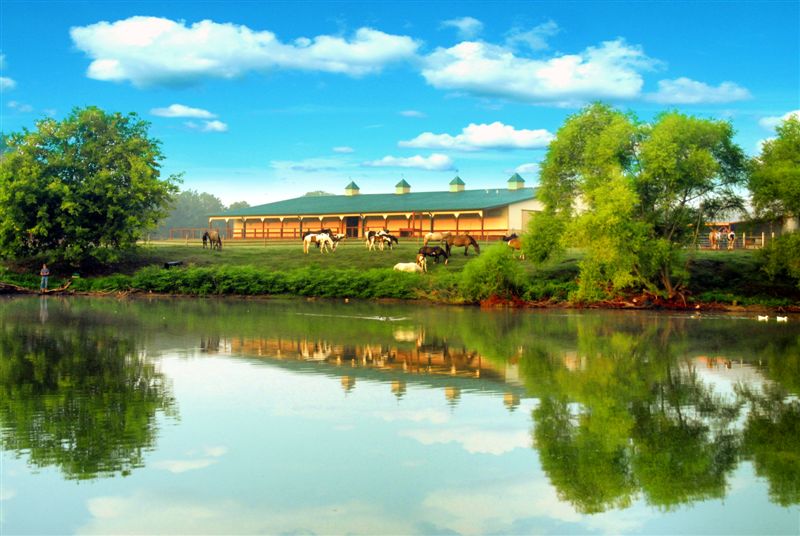 Who says you have to head West to get the western feel? In the heartland of Georgia between the Hard Labor Creek State Park and the Oconee National Forest lies Southern Cross Guest Ranch- a hidden gem of the South. If you're from farther away, this guest ranch is also convenient to the Atlanta Airport. This dude ranch is perfect for the active or relaxed individual or family, and it doesn't matter if you are an expert rider or a beginner- Southern Cross accommodates everyone. Year round, the ranch offers unguided riding opportunities on its pastures and trails and is well known for amazing home cooked food. As a working horse farm, guests visiting in the spring/summer will have the opportunity enjoy the new foals. Don't feel like horseback riding? No problem! You can spend your day hiking, biking, gaming, or napping! Additionally, Southern Cross allows non-staying guests to come and ride, but be sure to book a reservation. Popular day trips include activities like golfing, kayaking, or shopping. This is a truly accommodating dude ranch that won't break the bank.
Shangrila Guest Ranch- Virginia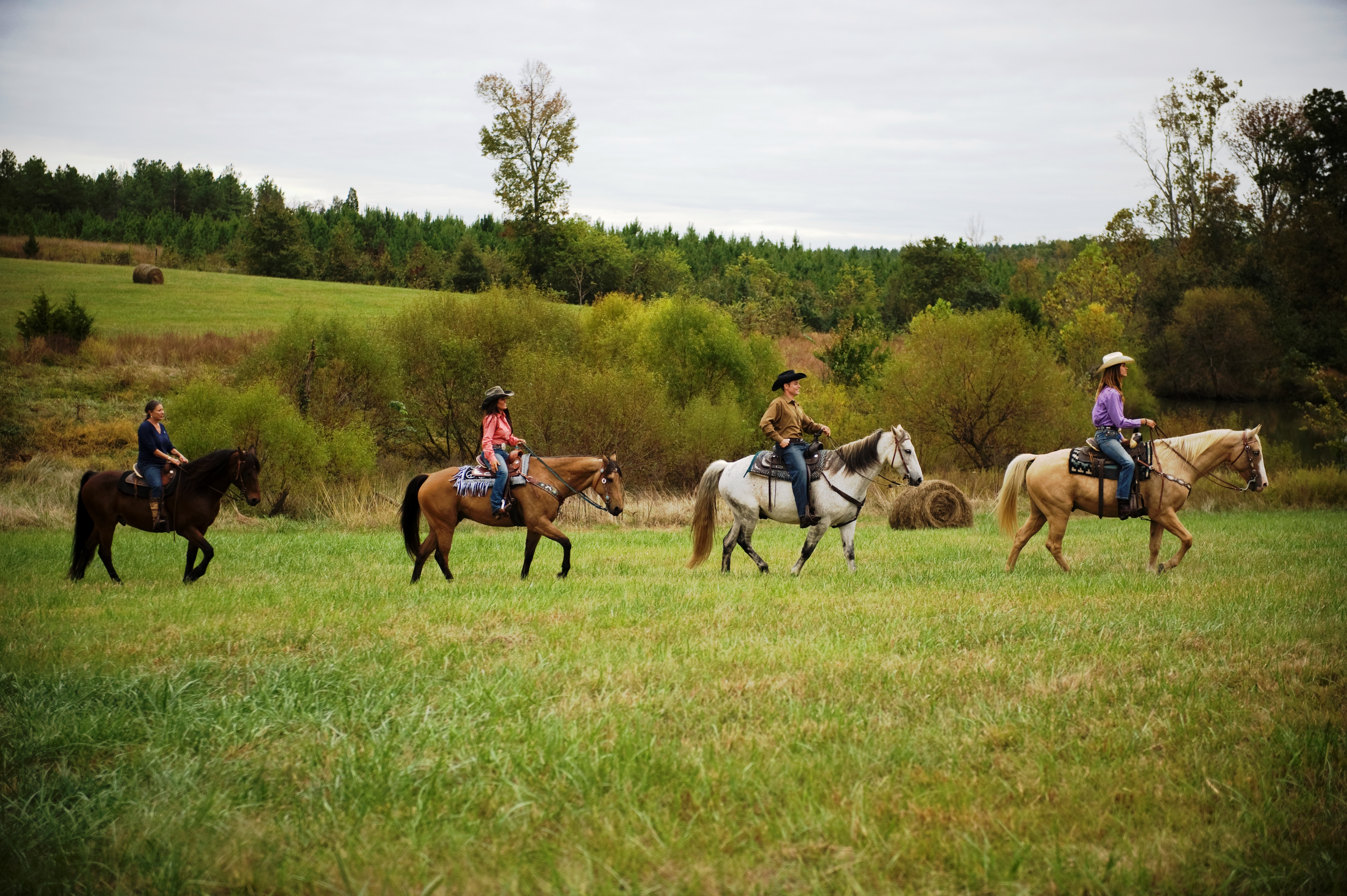 Shangrila Guest Ranch is located in Southern Virginia right near the border of North Carolina. This is a family-oriented dude ranch with a relaxed atmosphere. Everyone including singles, couples and families are welcome to come and ride or not ride and nobody will be lacking for things to do!. The children will enjoy learning all about the ins and outs of the guest ranch and are also welcome to meet the chickens and gather eggs. Games are popular after a day of horseback riding and include Badminton and Volleyball. If you'd rather stay off the saddle, you may enjoy the hiking and walking trails, fishing or simply sitting in the rocking chair listening to the sounds of nature. Need some time "just us girls?" Shangrila Guest Ranch offers Cowgirl Retreats twice per year. Be sure to check their homepage for more details. At the end of a long day get cozy by a campfire and then when lights are truly out, you'll be all tucked in in the private cabins.
Vermont Icelandic Horse Farm- Vermont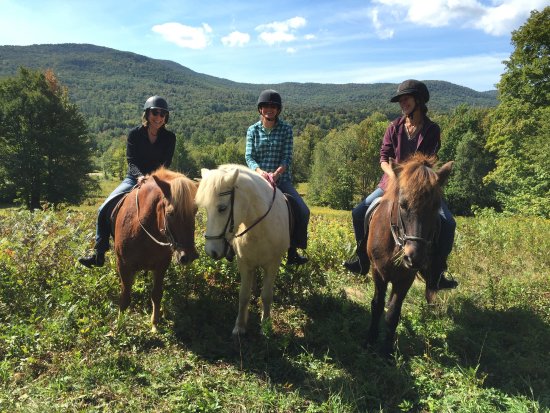 The Vermont Icelandic Horse Farm is one of the few places in the Northeast where you can go and enjoy similar activities to that of a dude ranch. We selected this horse farm for the amazing breed of horses available- the Icelandic Horse, and you can ride them all year round. You'll tour the forests, mountains,and meadows with your horse who you'll have the opportunity to learn all about. Day, two-day, and six-day treks are available if you're feeling particularly adventurous! Lodging takes place in the Mad River Inn- an 1860's victorian era Bed and Breakfast fully restored and a great quaint spot to take your riding boots off and just relax. In the Wintertime why not take a day trip to either Sugarbush or Mad RIver Glen ski areas? Or you can take a day trip down to Burlington for hiking and shopping. If you fall in love with your horse, the Vermont Icelandic Horse Farm even offers some for purchase and will help you every step of the way. For a home away from home style vacation, try Vermont Icelandic Horse Farm.
Vermejo Park Ranch- New Mexico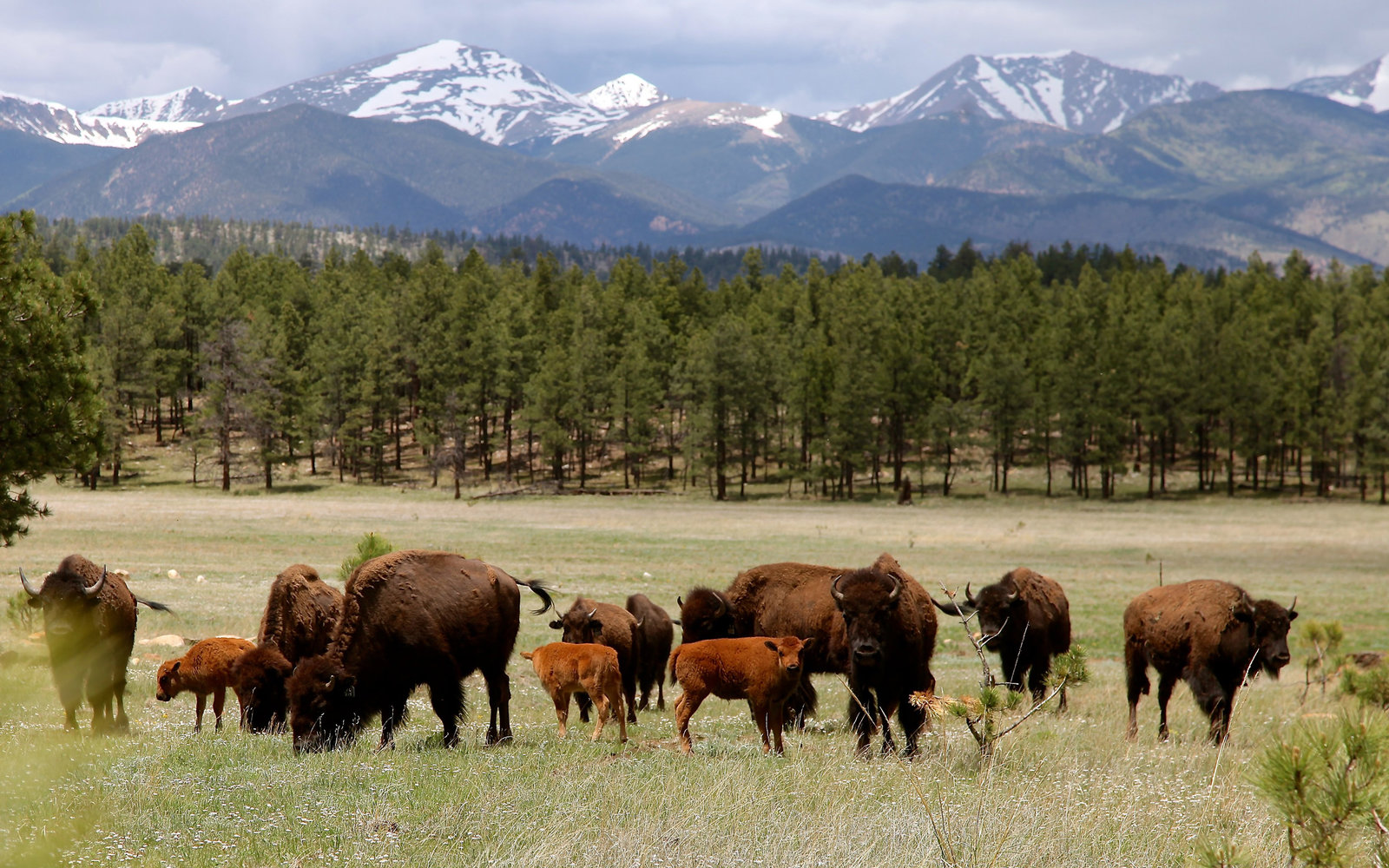 With nearly 600,000 acres of privately owned exquisite land, you are in for the royal treatment at Vermejo Park Ranch in New Mexico. With privately owned land you often find that the land is perfectly preserved which means you could spot bison, elk, pronghorn and more during your stay. This property is the size of some national parks which makes for endless opportunities for exploration. You could hike through rugged mountain terrain, ride horses through canyons, or spend the whole day taking pictures of the local wildlife. There are 17 fishable lakes and over 30 streams- making this every fisherman's dream location. Other amenities include spa services, fine dining, and lessons on photography. At the end of the day why not gather around a campfire under an endless canopy of stars to share your day's experiences with friends and family. After a vacation at Vermejo Park Ranch, chances are you'll be ready to book your next one.
Dunton Hot Springs- Colorado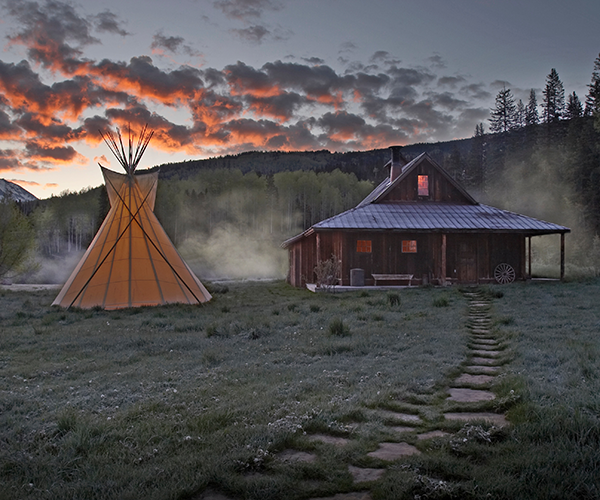 Are you looking to have it all this vacation? Dunton Hot Springs offers a variety of vacation packages from ranching to hot springs, to ski vacations and more. This is not your typical cookie cutter dude ranch, this is more of a choose-your-own adventure. There are 13 cabins from which to choose all cozy no matter what time of year. In the Spring, Summer, and Fall you can carve your way across nine miles of gentle or rugged mountain rides on the West Fork of the Rockies. Love fishing? Great! Fly fishing is at its finest here on the Dolores River. If you would rather do you work off the saddle and on dry land why not try a day of mountain biking, rock climbing and hiking in the San Juans. For a bit of a thrill, Dunton Hot Spring also offers white water rafting excursions and more. There's so much ancient history just waiting to be discovered and archaeological day tours are available with an appointment. This is truly a place to unleash your inner-adventurer.