Whether for business or entertainment, chances are you have been to a convention. What makes a convention so special? When it comes to entertainment, the quirky people who show up to participate are just as entertaining as the panel of speakers. For the business and professional-minded, conventions are an opportunity to learn about the most cutting edge advancements in your field or serve as a place to 'convene' and imagine for yourselves what those advancements can and should be. But if you're traveling in for a convention, you'll want to have more than just the convention itself to look forward too. After all, learning about the latest in the field doesn't require a convention, much of that information can be found online. The purpose of conventions is to meet and to connect with others in your field or area of interest, and where do all of the ideas coalesce? Well, partially outside of the convention itself- over coffees, over dinners, while exploring, and over drinks. We selected our 10 best cities for conventions and based our score on affordability, conference space, and WalletHub's entertainment index. If you're scratching your head wondering… "where's the next spot for a great team building experience?" we recommend taking a look at our 10 best cities for conventions below.
1.)Las Vegas, Nevada
"What happens in Vegas.." includes just about everything. Las Vegas is the prime location for individuals, companies, and organizations looking to pack their professional development experience with endless opportunities for fun. As the entertainment capital of the world, you won't be want for things to do while you're in town! If you're looking to hit big, you hit the jackpot with Las Vegas- home to three of the ten biggest convention centers in the nation. And after a long day at the con and a long night downtown, you've got nearly 200 hotels (more hotels than Chicago) to choose from when you're ready to call it a night. And Las Vegas draws in an extremely diverse crowd from participants in the NFR National Finals Rodeo, to gamers and techies alike at the Consumer Electronics Show. There are endless conventions that roll into town and it's no wonder as Vegas is home to more than 3.2 million square feet of convention space. As if entertainment, convention space, and hotel accommodations weren't enough reasons to high tail it to Vegas for your next convention, we have yet to mention the price. Vegas is one of the most affordable towns for hotels in the country with an average nightly expenditure of just around $102 per night. There's something for everyone- including the kids- in the new City of Lights.
Average Nightly Cost: $102
Number of Hotel Rooms:141,688
Convention Center Space by Square Feet:3,200,000
2.)Orlando, Florida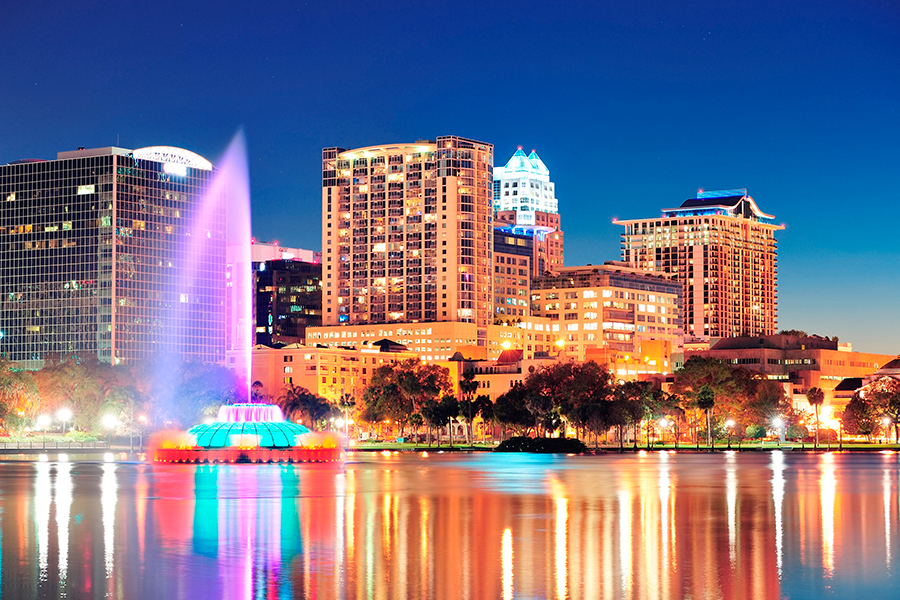 If you're ready to head to Orlando for a convention, chances are you have a whimsical side. This sunny spot also known as "O Town" is the perfect city to both let loose, and get down to business. Whether winding your way down a rollercoaster or navigating through your next big business idea, Orlando has something for all types of convention goers. And, there are over 250 hotels in which to unwind after a sun-filled day packed with events. That's huge for Orlando that has a population of just over 277,000 people particularly when compared to a city like Dallas that has five times the population of Orlando and just 155 hotels. With over 2 million square feet of convention space, O Town can literally welcome in all types of convention-goers. Orlando is home to a wide range of conventions- from infinity to beyond- including the Megacon, Leadership Retreats, Sustainability Symposium, Brazil America Summit, and so many more. No one will be turned away for price as Orlando additionally offers one of the most affordable average nightly costs for hotel rooms. Whether you make it down to O Town to professionally develop your work team or to try Cosplay for the very first time, you will not be disappointed. Just be sure to pack some good walking shoes, your favorite sunglasses, and if you really want to look like the locals, a pair of mouse ears wouldn't go amiss either.
Average Nightly Cost:$124
Number of Hotel Rooms:68,543
Convention Center Space by Square Feet:2,100,000
3.)Atlanta, Georgia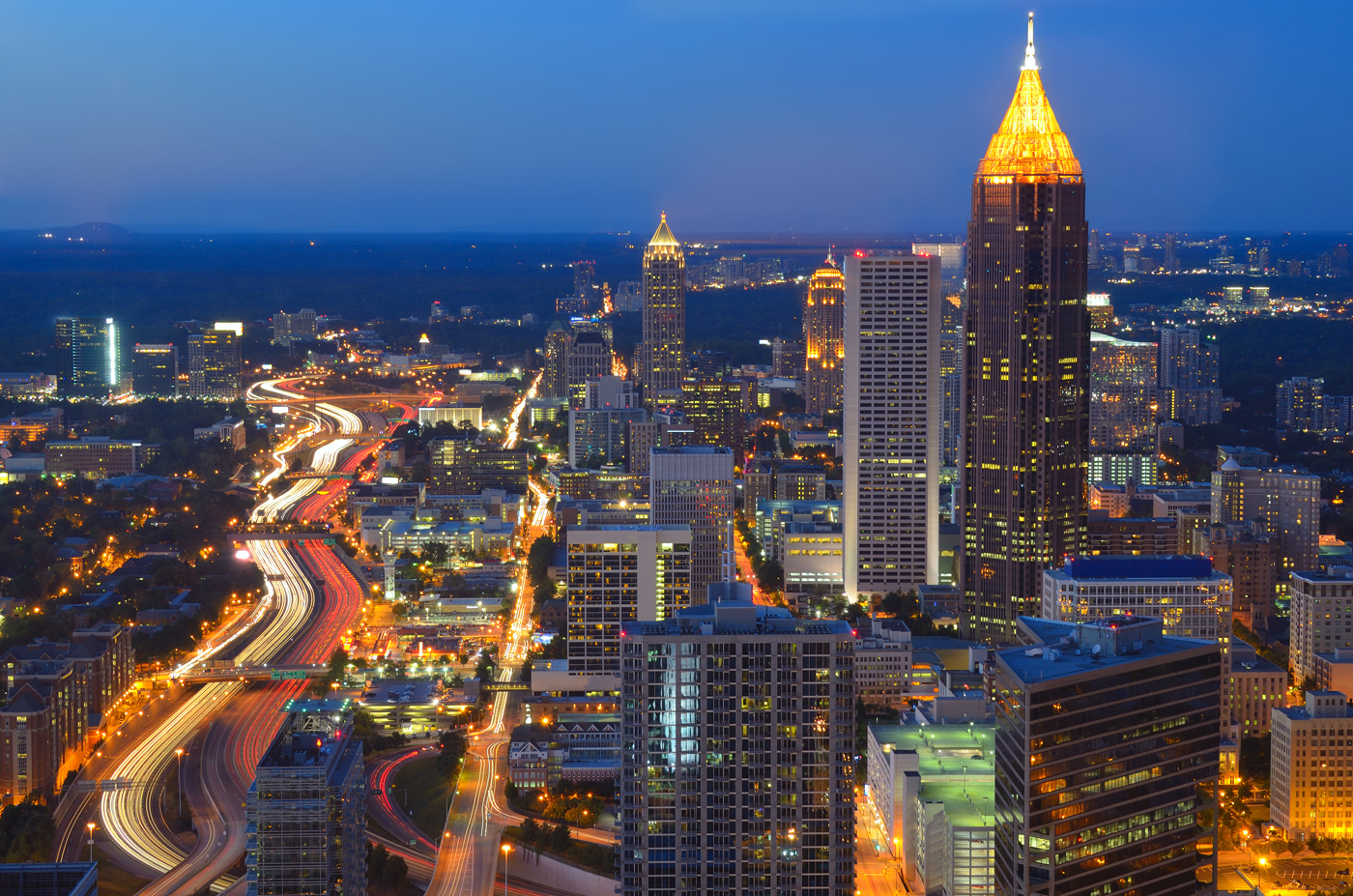 Hotlanta is heating up alright as one of the fastest growing large cities in the United States. Atlanta is now a key spot for convention goers as it is such a major hub. This gateway to the South is literally just a 2 hour flight for the vast majority of the population of the United States. The entertainment and convention districts are each located in the conveniently walkable downtown. Transportation in and around the city is as easy breezy as the people of Atlanta are laid back- also nicknamed "Peach City" for its recognizably friendly locals and of course the region-specific plantlife. There are 92 hotels in which to hang your head with over 22,000 rooms. Atlanta is a great spot for all of your business meetup needs, but shines in other unique areas as well. Did you know that Atlanta prides itself on some of its homemade conventions? When tourists arrive, they're not just in town to tour the city, they make the trip for some of the Atlanta-specific conventions that are reasons to visit in an other themselves. Love sci fi and fantasy? You can't miss DragonCon. Are you a maker yourself? Atlanta is the spot to showcase at the famous American Craft Show. Business. Pleasure. Work. Leisure. There's something for everyone in A-Town.
Average Nightly Cost: $149
Number of Hotel Rooms:$22,614
Convention Center Space by Square Feet:3,900,000
4.)San Diego, California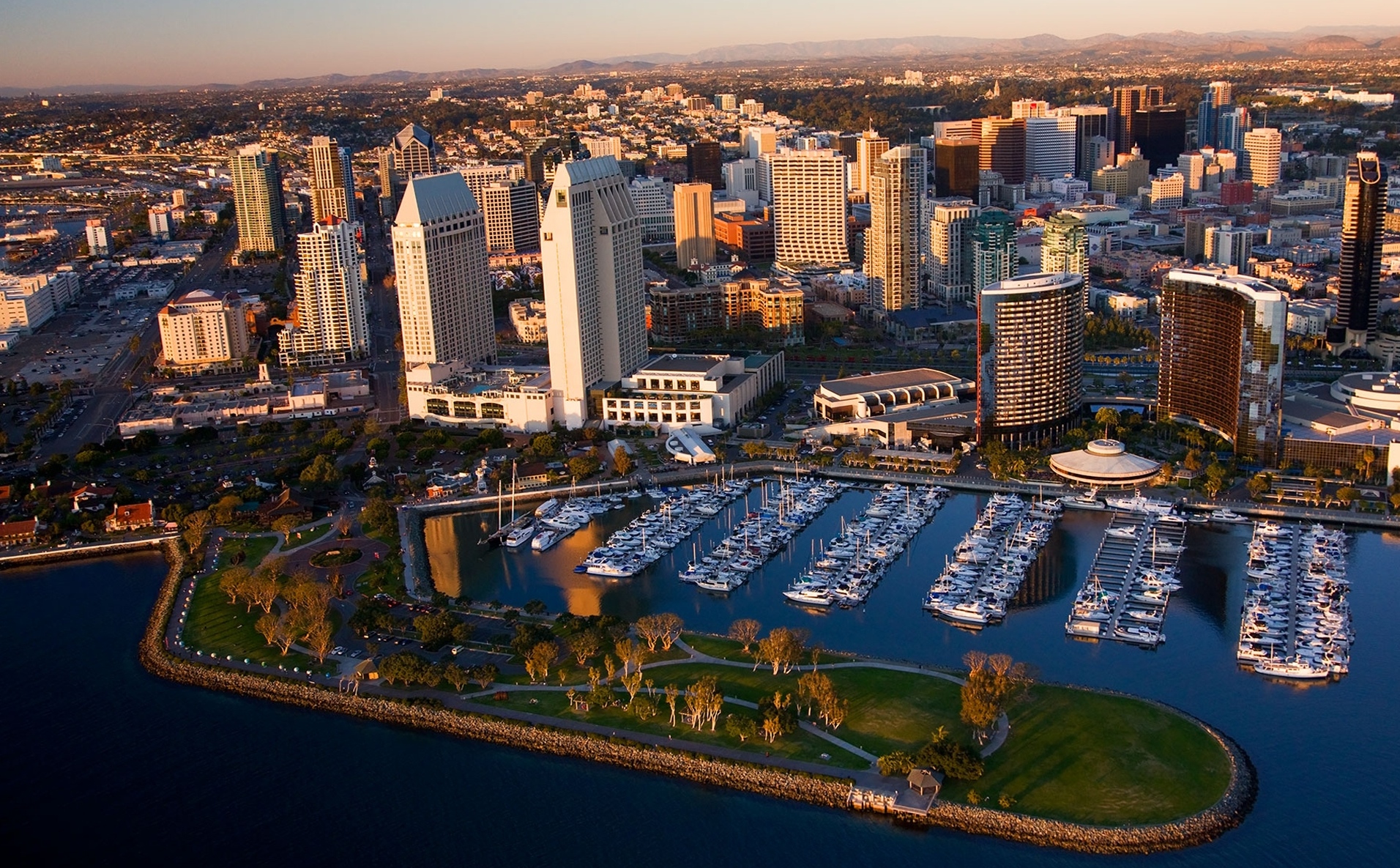 Why would San Diego get the nickname "America's finest city?" I wonder if it has anything to do with the 92 golf courses, 70 miles of beach, and dozens of unique and distinct cultural neighborhoods. Whether you're in love with nature, the cultural amenities of a developed downtown, or just good ole fashioned sun and surf, San Diego is a great place to gather. When you arrive by plane, you're already nearly there as the international airport is situated less than just 3 miles from downtown. Once in San Diego, you have 210 meeting hotels from which to choose, and a long list of world famous attractions to squeeze in between meetings. For a taste of the local flare, try the San Diego Zoo, Balboa Park, Legoland California, the Natural History Museum, or Mission Beach. No need to wonder if your convention is going to overlap with other in town as San Diego boasts over 2.6 million square feet of convention room space. It would be of no surprise if you were one of the thousands of people making a trip to San Diego specifically for a convention as San Diego is home to what is now labeled San Diego Comic-Con International- one of the biggest Comic Cons in the world. Whatever your purpose for convening, San Diego has got you covered.
Average Nightly Cost: $157
Number of Hotel Rooms:36,258
Convention Center Space by Square Feet: 2,600,000
5.)Chicago, Illinois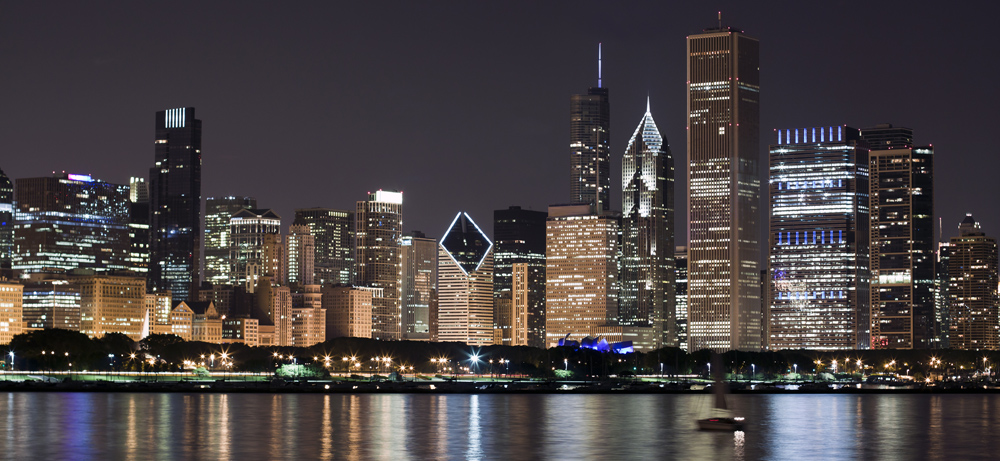 Chicago is the third largest city in the United States and home to Wrigley Field, Art Institute of Chicago, Lincoln Park Zoo, and some very thick slices of pizza. With so much going on in every neighborhood, you'll be hard-pressed to find some downtime. Though Chicago has got you covered there with over 170 hotels and a total of 47,891 sleeping rooms. Business is a big reason to mingle in Chicago as over 45 million people are literally within one day of journey. In fact, Chicago is the busiest destination for overnight travelers in the United States. With major cities often comes major price tags, but that's not exactly the case here. The average cost for a hotel room in Chicago is less than $200 per night which is 40% lower compared to similarly-sized cities. Conventions in Chicago are as diverse as the city's neighborhoods and include some famous comics conventions like CAKE, C2E2, and Anime Central. But Chicago isn't just for the person who likes to cosplay, nearly every major expo and convention has made its way to Chicago at some point in history. You'll get swept away with excitement,relaxation, and endless possibilities the next time your host your convention in the Windy City.
Average Nightly Cost:$186
Number of Hotel Rooms:47,891
Convention Center Space by Square Feet: 3,200,000
6.)New York, New York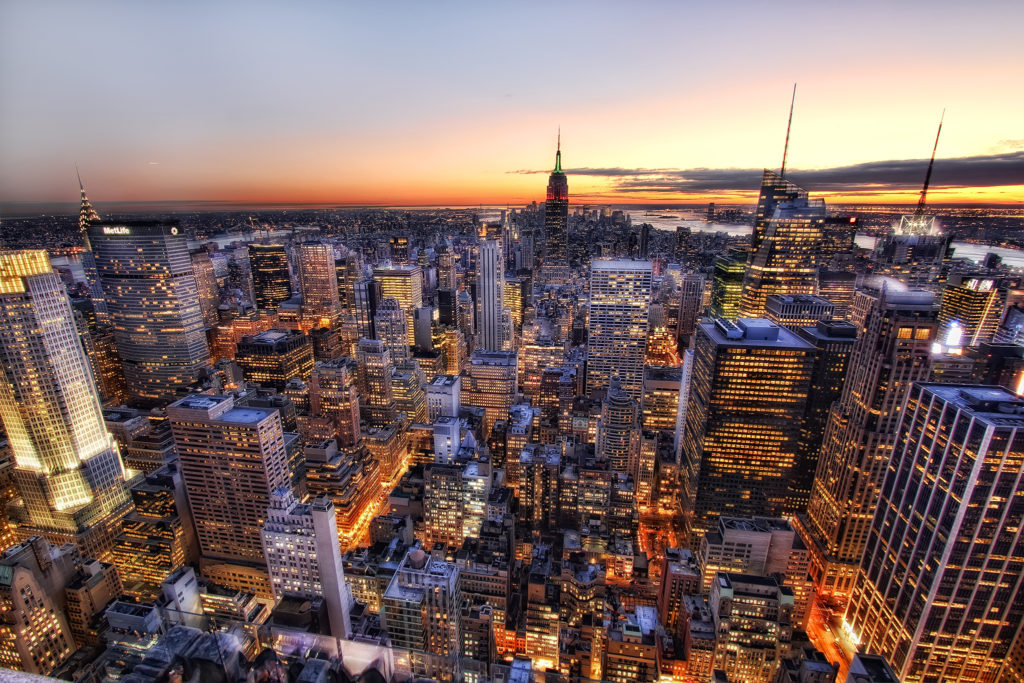 New York, the Big Apple, is by far the largest city in America. With well over 8 million residents, New York towers over every other American city when it comes to population. It may be of no surprise that New York City is a major destination for conventions but not from just nationals, but international travelers as well. This city is served by three airports: LaGuardia, John F. Kennedy International, and Newark Liberty. With such a robust infrastructure and international allure, New York can house conventions of all shapes and sizes. And the city that never sleeps isn't called that because it lacks hotel space. There are over 650 hotels and more bed and breakfasts added almost every day. Convention space in New York City can be rather, well, unconventional. Business people like to hold their conventions in places like Yankee Stadium, the Bronx Zoo, and the Javits Center. The Jacob K. Javits Convention Center spans six city blocks and over 840,000 square feet with 102 meeting rooms in total. Not everything has to be big in the big apple- you'll find people gathered in small cozy cafes, restaurants, and at the top of famous cultural centers like Rockefeller. Whatever your interest, chances are, there's a convention for it in New York City including some of the more popular cons like NY Comic Con, and BookCon, and some of the lesser known conventions like BrunchCon, and Flame Con.
Average Nightly Cost: $282
Number of Hotel Rooms:113,693
Convention Center Space by Square Feet:2,100,000
7.)San Antonio, Texas
San Antonio welcomes over 26 million visitors each year thanks to its charming downtown, natural beauty, and festive vibes. All amenities are accessible by foot, boat, or cab. The Alamo is not the only draw into San Antonio as the Henry B. Gonzalez Convention Center has won the gold award for over 25 years straight according to Meetings and Conventions Magazine. Walk along the river and you'll find thousands of hotel rooms. In fact, there are over 36,000 hotel room. Perhaps the icing on the cake is that you can stay in a culturally rich, safe, and walkable city for on average just (on average) $121 per night. When all that is said and done, a culturally diverse city usually means something for everyone which is certainly true when you look at San Antonio's exciting conventions calendar that includes ARTS San Antonio, San Antonio Boat Show, Student Veterans of America, the World Fantasy Convention and much more. If you're ready to grab the bull by the horns, this convention season head to the world famous Riverwalk in San Antonio.
Average Nightly Cost:$121
Number of Hotel Rooms:36,537
Convention Center Space by Square Feet:1,600,000
8.)Houston, Texas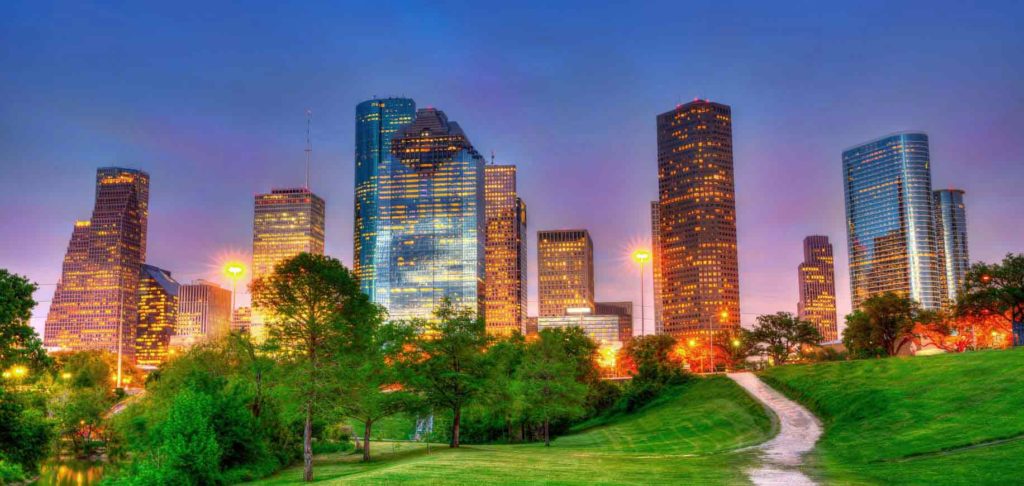 Houston is booming. The robust economy continues to draw in major talent and individuals looking for opportunity. In 2005 after Hurricane Katrina wiped out the city of New Orleans, Houston became known as the "Big Heart" a nickname it would earn for its tremendous humanitarian efforts and welcoming accommodating nature. Houston not only has as big heart for people who visit, it is also just well, big. This sprawling city means that there's plenty of space for conventions. There is over one million square feet of convention space in Houston and nearly 400 hotels to choose from. We love the price too- an average night stay in Houston is just $135 a night making this not only a welcoming place to come and meet up but an affordable one as well. Chances are if you're in Texas, you'll want to "go big or go home," so once your time at the convention has wrapped up there are plenty of sights to explore right in the heart of downtown. When it's dinner time, yes you will find some ribs and steak to sink your teeth into, but Houston has become more than just a place to get steak- it's becoming popular by tourists from all over the world so expect to find your fair share of international cuisine as well. For a great trip with plenty to do, Houston is definitely a convention king.
Average Nightly Cost: $135
Number of Hotel Rooms:51,781
Convention Center Space by Square Feet: 1,200,000
9.) Phoenix, Arizona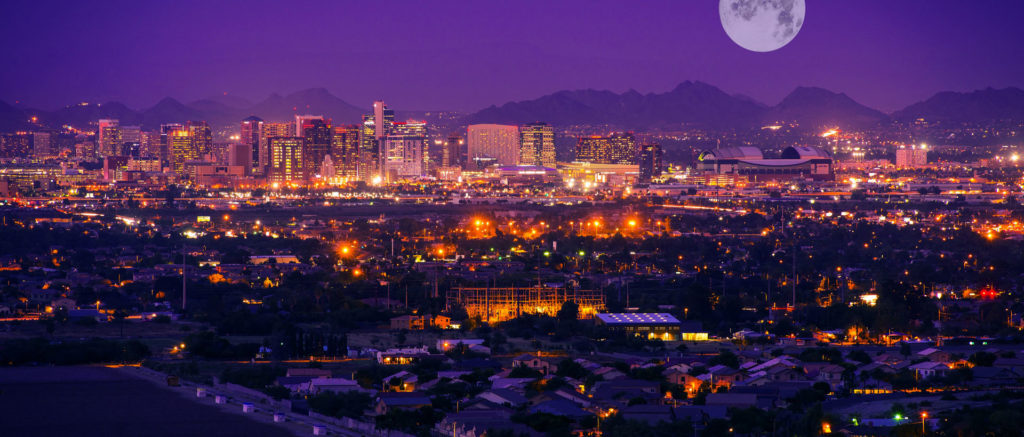 It doesn't matter what time of the year, it's always a good time for a convention in Phoenix. You will bask in the Valley of the Sun come winter, spring summer or fall as the average temperature year round is about 75 degrees. The population of Phoenix has recently risen to over 1.6 million people and counting and is ready to accommodate any and all of your convention needs. Chances are if you're in Phoenix, not only will you have time to meet up, but need to take a little extra time for an excursion- make your excursion in a car or in a Hot Air balloon. You and your business partners can discuss everything you've learned at the con while floating in the sky above the Sedona desert. If you're still thirsty for more, take your convention a little further out to the Grand Canyon where you can do some team building exercises while trekking up and down this phenomenal land formation. If that's too much- no sweat! Downtown Phoenix has a vibrant nightlife to enjoy while you unwind from the morning's activities. All are welcome in Arizona's Urban Heart.
Average Nightly Cost: $124
Number of Hotel Rooms:62,000
Convention Center Space by Square Feet: 900,000
10.) New Orleans, Louisiana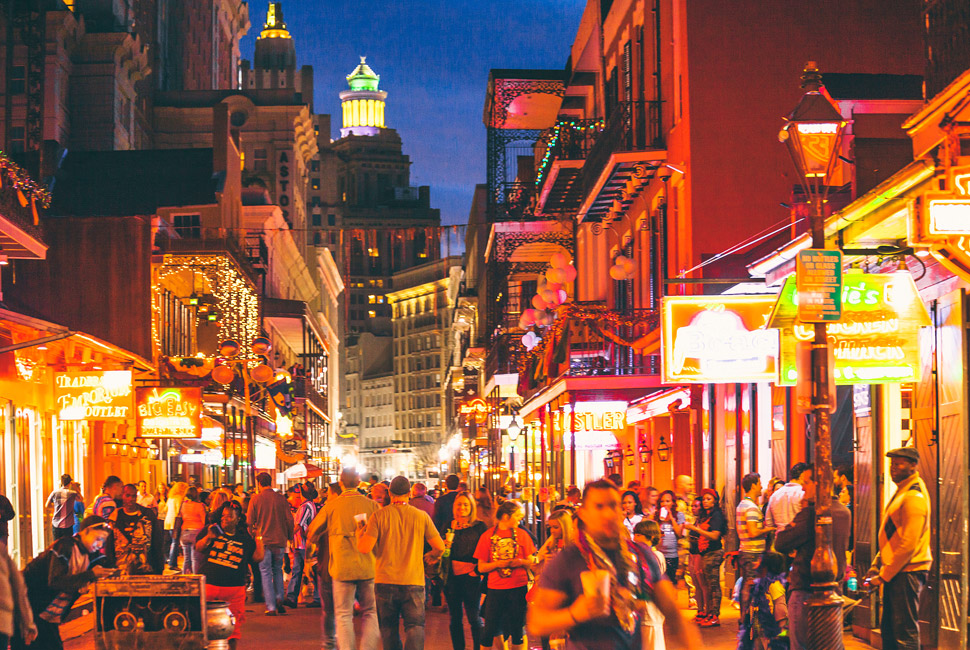 Whether you know New Orleans as "The Big Easy" "The Birthplace of Jazz" or your favorite spot to get some local cuisine, New Orleans is an American cultural anomaly- so unique that visiting New Orleans is on practically everyone's bucket list. Luckily for convention goers, you get the best of the big easy right in the heart of downtown. The French Quarter and all of its vibrant charms is just a few blocks by foot, streetcar, or pedicab from one of the main convention centers. With local restaurants treated like places of honor by locals, skip the hotel finger foods and head out to grab yourself some shrimp and grits, and round it off with a beignet and a cafe au lait. When you've finished meeting with colleagues for business, New Orleans is the perfect place to get to know your co-workers on less formal terms. There are hundreds of bars located in just a few blocks, and plenty of live music at famous clubs like Preservation Hall, House of Blues, and Tipitina's. For a great team-building experience and fun memories that will last you a lifetime, New Orleans is the perfect place to laissez les bon temps rouler.
Average Nightly Cost: $138
Number of Hotel Rooms: 23,082
Convention Center Space by Square Feet: 1,100,000