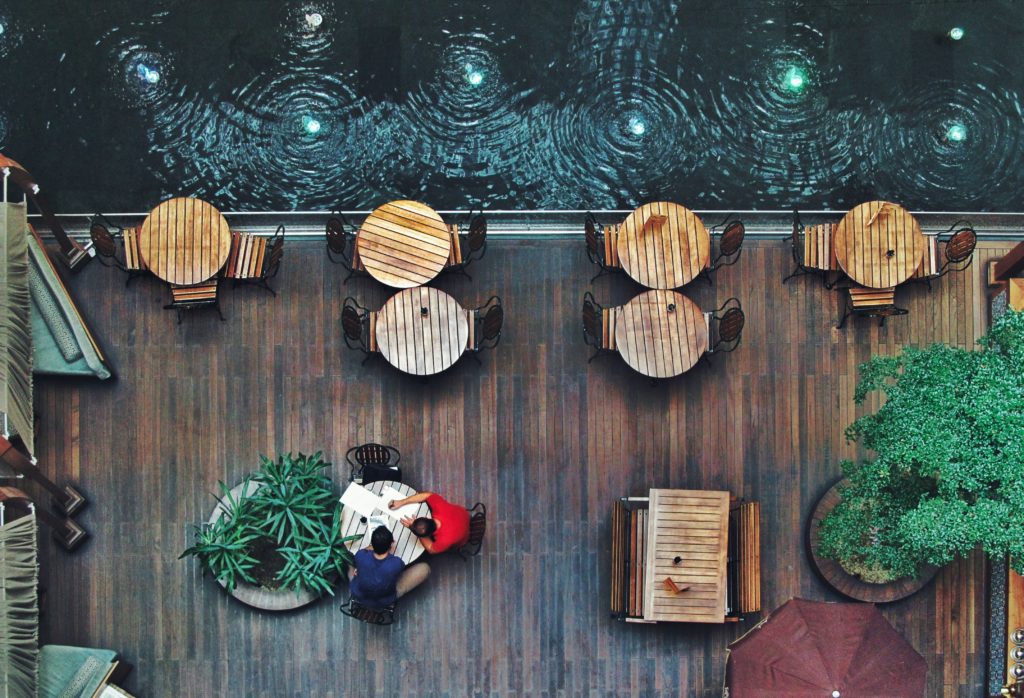 If you're looking to own or manage a restaurant, hotel, tourism or hospitality business, you'll need to have experience, but you'll also find your options widened by getting an education specifically tailored to the position you're looking for. A Restaurant Management Certificate will give you skills and education you can use to manage or own restaurants, or work in adjacent businesses. While certificates like this are useful, and can often be obtained for less money than traditional degrees, you might consider a traditional degree in the restaurant field. At Hospitality Management Degrees, we've ranked a number of degrees related to this field by their affordability, flexibility and accommodation, and online academic quality. We've prized online degrees because they can often be earned for less money and with less time commitment than traditional, on campus degrees, and they don't require relocation in order to complete them. To check out our rankings page, please go here.
Some people are able to work their way up to lucrative positions in the hospitality field strictly by working in the industry, but earning an advanced degree in hospitality can speed that process up, and help you avoid wasted years at lower wages or transitioning through positions that don't fit your career goals. Degrees in Hospitality Management can prepare you to
Build a business plan for a restaurant, hotel or other related business.
Manage a restaurant, hotel or other hospitality related venture.
Plan detailed, successful events
Understand the nuances of businesses like casinos, conventions, clubs, lodging spaces and more
Better understand tourism and travel
They can also build your skills in
Budgeting
Communication
Leadership
Teamwork
Sourcing
Fundraising
Daily Operations
Management
Learning in this country has often been tied to traditional degrees, and the prestige of higher institutions. If you've ever seen "Good Will Hunting," you know this isn't the only path to advanced knowledge, no matter the field. People learn differently, and there's no time limit on when you decide to commit to building your skills, knowledge and experience in a new area. If you want to build your skills in the Hospitality Management field, but can't afford the time or money necessary to earn a higher degree, you might consider a MOOC. MOOCS (Massive Open Online Courses). MOOCs are often free or cheap, and can give you real experience in a field that you're interested in, without a heavy commitment. They're also a way to dabble or dip you feet into something and discover whether or not it's a good fit. If you'd like to take a MOOC, here's a couple resources for discovering one that will get you started on your way in the Hospitality Management career path:
Degrees in Hospitality Management
Perhaps self-directed learning isn't for you. Sometimes a traditional structure is the best way to build your skills, experience, network and force yourself to commit to a path, or package your previous experience and consolidate it in a degree program. If you're looking to work towards a more detailed education in restaurant management or ownership, there are several options that you can explore. At Hospitality Management Degrees, we have grouped degrees based on degree level, and ranked them by a number of criteria that include affordability, flexibility, prestige, support services, academic quality, and more. Some of our top rankings can be found here:
So what are some of the certificate options in restaurant management?
Option 1: MOOC Certificate of Completion
MOOCS are often free or cheap, and only take weeks of your life. Remember, every MOOC is different, but some offer certificates of completion that can demonstrate your competence in a facet of restaurant management or other hospitality skills. MOOCs are for:
People who want to start exploring restaurant management.
People who don't have a lot of money to start their restaurant management education.
People who don't have a large amount of time to commit to this pursuit yet.
For a comprehensive list of online hospitality management courses, check out our guide here.
Option 2: Professional Certifications
Professional Certifications are often a more significant investment than MOOCs, and generally convey a more intense form of study and skills earned. Professional Certifications are for:
People who have worked in restaurants or the hospitality industry but are looking to be certified to do something they already do but don't have credentials in, or something they want to begin doing.
People who can't commit to a traditional degree.
People who want to earn a credential and start using it in the shortest amount of time possible.
Option 3: For-Credit Certificate Courses in Hospitality Management
These are a perfect blend between professional certifications and MOOCs in terms of money/time commitment. These certificate courses will help people who:
Want to earn credits towards a degree program or other certification.
Want to build towards new credentials over time, at their own schedule.
Want to gain experience and skills with the option to then shorten the length and cost of a related degree.
For all things Hospitality Management certificate related, make sure to go here.
Differences Between Degrees in Hospitality Management
An Associate's generally requires 60 credit hours, and is a great start for anyone working in hospitality, or who aspires to own or manage a restaurant, hotel, or other hospitality business. Bachelor's degrees delve deeper into business, entrepreneurship, accounting, and hospitality through their coursework. Students will also more likely find specializations in Bachelor's degree programs in Hospitality Management that can tailor their education towards aspects of the field they're most interested in, like Food Services, Lodging, Meeting and Event Planning, or Tourism. Master's can often be earned in a year, and offer even more specific specializations, like hotel marketing or kitchen management. And if you really want to set yourself apart from the pack in the hospitality field, check out our ranking of the 10 Most Prestigious Hospitality Departments in the World, in which you can discover top PhD's in the Hospitality Management universe.
Certificates in Hospitality Management
If you'd like to split the difference between earning a higher degree in Hospitality Management and taking a free or cheap one-off course online, another strong option are graduate certificate programs in the field. We've collected some of the best here. Some are graduate level clusters made up of 3-5 courses, while others are MOOCs, and still others in between.
Now that you have a wide swath of options within hospitality management, the choice is yours. Do your research, and get cooking!