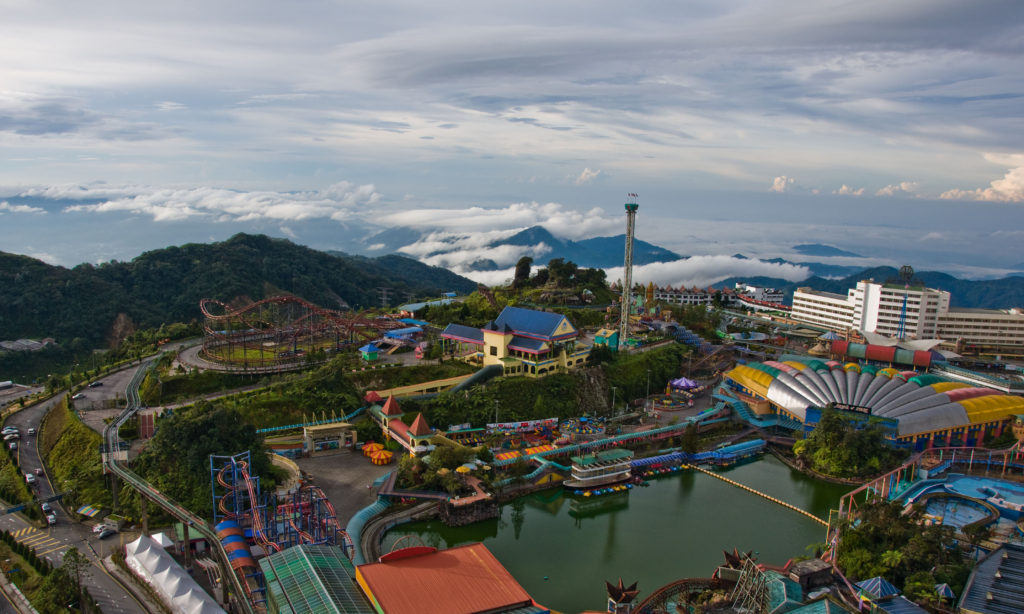 Surely everyone has felt the urge to get a job at a theme park at some point their lives. And why not? Days spent near rollercoasters, water parks, and Disney princes and princesses sound much more preferable than ones spent by the industrial printer, water cooler, and corporate HR rep.
At the same time, while many have wished, fewer have tried and succeeded. How, exactly, do you land a theme park job? What do employers expect from prospects? How competitive is the job market? How do you stand out to make sure you're the best candidate? For those who have always wanted a theme park job, whether as a part-time summer gig or full-time career, we examine a few of these perennial questions and more.
Skills You'll Need to Work at a Theme Park
If you're applying for an entry-level or part-time role, it's likely that you don't have much direct experience working in a theme park. No big deal: theme parks understand that most people have (at best) limited experience. The main thing is to emphasize skills and personality traits that theme park employees need the most.
Resourcefulness: As anyone who's ever visited a theme park knows, they often resemble a state of controlled chaos: screaming children, screaming parents. Even a well-run theme park will experience unexpected difficulties; employees should not only be prepared for problems, but also know how to handle them independently and in-the-moment. In short, some problems require outside help, but many don't. Theme parks prioritize job candidates that can demonstrate grace under pressure. Before you send in your application or have an interview, think about how previous experiences (professional or personal) required you to multitask, manage, and fix problems on the fly.
Enthusiasm: This one is important, and perhaps harder than it might seem. Plenty of potential theme park workers can be enthusiastic about the job – but at that level, it's a little abstract. The trick is to remain enthusiastic on the job, even when – especially when – things turn south. Whereas other jobs might allow or even encourage workers to air their frustrations, that's not an option if you're interacting with customers. And remember, that rule applies to everyone, from ride operators, to production teams, to the grounds crew. The show never stops, regardless of your role.
Flexibility: There are hundreds of job titles at a theme park, and every worker has his or her specific responsibilities. Still, this is a team environment, and when one person needs help, another person has to step up. For that reason, theme park workers need to be ready and able to complete a variety of tasks at a moment's notice; and if you can't personally offer assistance, you should know who can. Flexibility, improvisation, and adaptation: all crucial for a successful career in theme park entertainment.
What Kind of Degree You'll Need to Work at a Theme Park
The short answer: none in particular, especially if you're only interested in entry-level or part-time work. (If you're on the creative, design, or production side, education and experience will obviously differ.) Of course, bachelor or associate graduates generally have a better record of employment than people with no higher education, but (needless to say) theme parks work differently than most traditional occupations.
Still, if you're pursuing a long-term career in theme parks or a senior-level management/administrative role, a master's degree could be useful and help distinguish your resume. In that case, two masters are worth considering, each with unique advantages depending on your career goals (in general, both lead to behind-the-scenes roles, but the former might be more friendly to client-facing work).
Master's in Hospitality Management: Typically an accelerated 12-24 month program, an MA/MS in Hospitality Management covers a range of subjects relevant to theme park management: hospitality & tourism, organizational behavior, restaurants and food service administration, service operations, resort management, marketing strategy, event logistics, hospitality analytics, and multicultural studies, among others. In addition to a robust core curriculum, most programs also offer electives or specialization options that allow you to tailor the course work. If you want a hospitality-focused degree that combines broad-based studies in industry practices with a customizable component, this degree is a great fit.
MBA in Hospitality Management: Also a 12-24 month commitment, the MBA in Hospitality Management features a more business-focused curriculum with attention to special aspects of hospitality. Where the above degree emphasizes specific industry standards, this program gives theme park professionals a firm understanding of the business fundamentals that underwrite day-to-day and long-term theme park economics: sales and marketing, strategic management, quantitative and qualitative methods, finance and accounting, and more. Consider the MBA if you want a widely applicable master's that gives you a little of everything.
Theme Park Stats, Salaries, and Job Prospects
In 2016, theme and amusement parks generated over $20 billion. Disney alone raked in $16 billion and attracted over 140 million visitors worldwide; the next largest competitors include Universal Studios, Islands of Adventure, and Seaworld.
On the international stage, the United States is home to the world's largest theme parks, with 7 of the top 10 in attendance, but Japan isn't far behind, occupying the 3-5 spots (which attract nearly 50 million a year).
Most important, experts predict continued growth across the industry, including an increase in theme park jobs and salaries. According to the latest numbers from the International Association of Amusement Parks and Attractions, US theme parks employ over 600,000 year-round and seasonal employees, and the Bureau of Labor Statistics reports an 11% rise in employment. Finally, a brief breakdown of theme park occupation mean annual wages looks like this:
Art and Design Workers: $57,500
Building and Grounds Cleaning and Maintenance: $25,880
Business and Financial Operations: $67,420
Construction and Extraction: $48,110
Entertainment Attendants: $21,770
Management: $107,390
Office and Administrative Support: $32,790
Still, this is a very limited selection. The BLS lists over 230 occupation entries for amusement park employment. Just as there's an attraction for every theme park attendee, there's a job for every aspiring theme park worker.