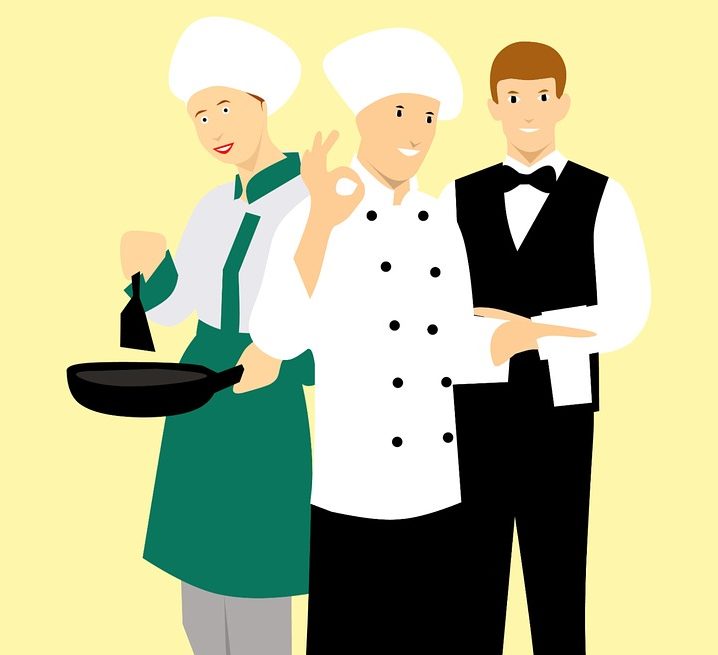 The Hospitality Industry is one of the fastest growing economic sectors in the world. That means regardless of your location there are probably a lot of hospitality jobs available in your surrounding area. But how do you decide if you want to enter restaurants, hotels, resorts, or general tourism? With so many options, it's often best to choose your niche based on the degree and experience you need, or the degree and experience you already have. Once you have that degree and experience, you can choose jobs based on your desired salary. Below, check out our definitive list of hospitality jobs and salaries, along and a list of common responsibilities, all organized by the degree most often required by employers.
Hospitality Jobs with an Associate's Degree
Many entry level hospitality jobs only require an associate's degree and experience to get started. So, if you are eager to find a way to put those years of waiting tables towards moving up the hospitality ladder, check out some of the jobs listed below. Many of these jobs require hands-on interaction with customers in restaurants, hotels, and tourism settings, so they are a great option for those with experience in the field who also enjoy meeting new people. To find the best online associates degrees, check out our recent ranking so that you can be on the fast track to starting your entry to the hospitality work.
Guest Service Coordinator
Sous Chef
Restaurant Manager
Food and Beverage Manager
Hospitality Jobs with a Bachelor's Degree
Already have an associates and some experience and looking to move up to managerial positions? Many managerial positions in the hospitality industry require a bachelor's degree, but also give you an additional bump in salary. While the salaries listed below for positions like Director of Hotel Sales are national averages, keep in mind that if you are willing to relocate, you can often find hospitality management salaries that soar much higher. And if you are looking to move into some of these managerial positions there are also a lot of really affordable online Bachelor's in Hospitality Management degrees out there to choose from.
Group Sales Coordinator
Director of Hotel Sales
Certified Hospitality Revenue Manager
Director of Maintenance
Hospitality Jobs with a Master's Degree
With a graduate degree in hand, your hospitality career options will open to some of the positions listed below, like Hotel General Manager and Director of Operations. As with some of the positions listed above, keep in mind that executive level hospitality positions vary widely in salary given your location and the salaries listed below are only national averages. So while the average salary for a General Hotel Manager might $55K, in places like New York and L.A., they typically double. Even if you already have quite a bit of experience in the hospitality industry and looking to move into director and executive positions, especially at large resorts and hotel chains, we have assembled rankings of fully online Master's in Hospitality and Hospitality MBAs.
General Manager

Oversees the entire workings of the hotel, including finances, planning events, and improvements or expansions; Responsible for ensuring employee and customer satisfaction, including reviewing work standards and consulting with upper management.
Degree and Experience Needed: a Bachelor's and experience, but more likely a Master's or MBA in Hospitality. Find out more about Hotel General Managers here
Median Salary: $55,000

Director of Hotel Operations

Involved in day-to-day operations of the hotel; oversee other managers and coordinators to ensure hotel operations run smoothly, including managing and evaluating hotel processes and procedures to locate areas for improvement
Degree and Experience Needed: a Bachelor's degree for small hotels, but a graduate degree for large hotel chains or to advance to Vice President and Executive positions. Find out more about Directors of Hotel Operations here.
Median Salary: $75,000